Creating a pathway for transfer students
By developing relationships, Cathy Moore is helping pave the way for an increase in Miami's articulation agreements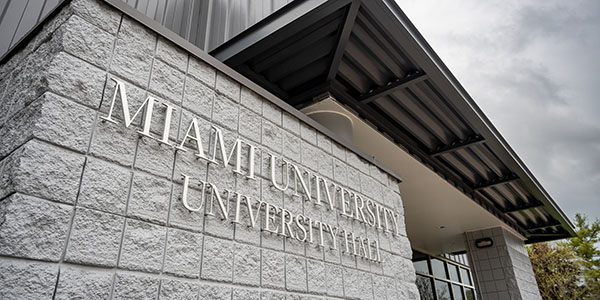 For 14 years at Miami University, Cathy Moore's career has been intertwined with articulation and pathway agreements. Moore was the first to work on the pathway program while it was in its infancy, helping Miami students seamlessly move from the regional campuses to the Oxford campus. Now, she has expanded that focus to help students seamlessly transfer from other institutions to Miami in her current role as coordinator of partnerships, articulation, and prior learning. 
Moore's aim is to increase the number of transfer students to Miami — and to make that transition as smooth as possible.
As coordinator, Moore has strengthened partnerships and created new pathways to a Miami education. In a four-month time frame, there have been 21 finalized pathways, a process that typically takes six months to a year. There are 75 more pathways in the final stages of review awaiting the approval process.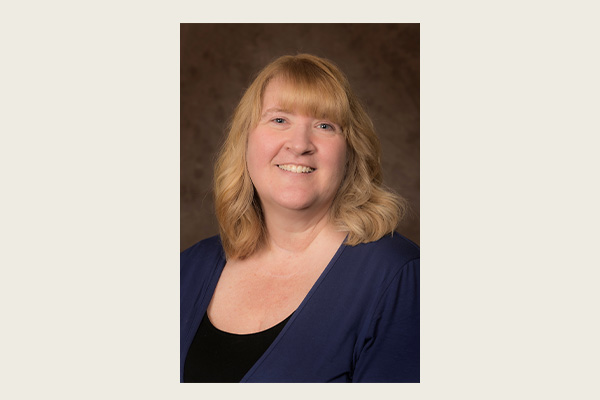 Cathy Moore
Articulation and pathway agreements build a transfer plan between two institutions. Moore said about 80% of community college students say they want to transfer, but only 25% actually do so.
Some of the hurdles include transfer credit, inability to get advising, resources, and more.
"There is so much potential for the university, for the community, for the students," Moore said. "There are things we can do to reduce some of those barriers for students. We are making up some ground. It's important work, and the university is invested."
So is Moore. This spring semester, she'll conduct a prior learning assessment course that allows transfer students to build a portfolio that will then be reviewed for potential course credits. If approved, the portfolio will enable students to gain a credit for a course, typically 3-4 credits. Students may complete multiple portfolios if appropriate.
Geared toward new students to Miami who have a non-traditional background, the portfolio potentially allows them to use their previous work experience to gain course credit toward a degree program.
"This is critical because, nationally, transfer students lose 40% of credits," said Carolyn Haynes, senior associate provost. "They typically get counted as elective credits, which usually don't advance the degree path."
Haynes estimated about 200 students on the Regional campuses are transfer students with another 200 on the Oxford campus.
She praised Moore's work, noting the number of partnership agreements in the last four months has quadrupled from the prior 3-4 years.
"She's incredibly passionate about transfers," Haynes said. "She's reached out and developed relationships."
One future relationship Moore is working to cultivate is with Indiana community and technical colleges. Miami has an agreement with the Kentucky Community and Technical College System that allows students to transfer seamlessly, and Moore would like to replicate that with the Hoosier State.
The Kentucky agreement is part of the Moon Shot for Equity initiative. Miami's Middletown location also became the home of a branch campus for Cincinnati State Technical Community College at the beginning of the fall semester.
"They are so close to our campuses," Moore said of Indiana institutions. "They have great transfer options within Indiana. We want to make sure we can accommodate those same kinds of options and give those students the same kinds of opportunities."
Relationship building has been a key component for Moore. Strong and responsive collaborations, both internally and externally, help speed up the process.
"I have great partners," Moore said. "The level of support has been amazing. It's really exciting and why I wanted to come back into a role like this."