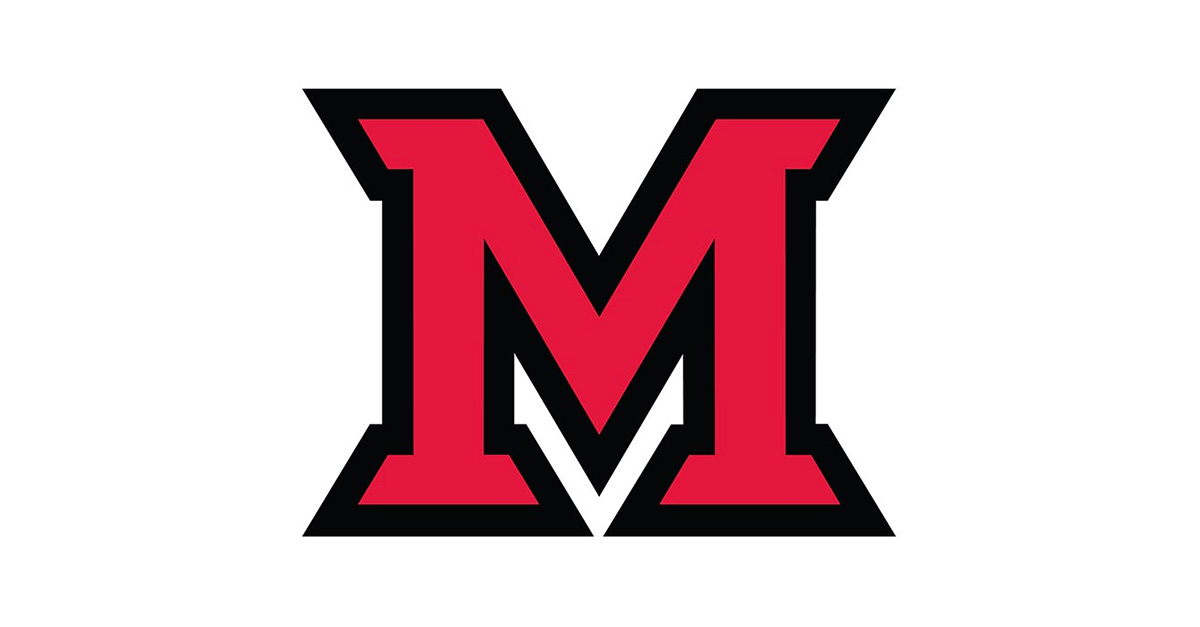 Jul 25, 2013
News website gets fresh, new look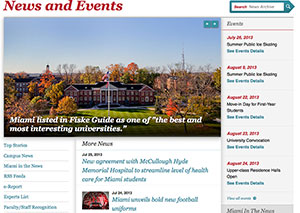 Miami University's redesigned website for news and events.
It's new, and it's news. Miami University's communications and marketing team launched the redesign of the news website,
www.miamioh.edu/news
. View the fresh look that pulls together such features as "Top Stories," "Campus News," "Miami in the News," social media, events, and RSS feeds.
News items appear in several areas of Miami's website — on the homepage, on the official news web page, and on MyMiami under the News and Events tab. See the latest news the instant it is posted by subscribing to one or more of the RSS feeds, found on this new web page.  Also, catch the latest streams of Miami's social media sites, such as Facebook and Twitter.
The news web page rollout continues Miami's website initiative, which makes use of a comprehensive suite of brand-driven design templates and a reconfigured content management system. Pages that have already launched include: home page and several clicks off home, school of creative arts site, admission gateway page and "why Miami" page, and now the news site. Underway are sites for student affairs, college of arts and science, college of engineering and computing and office for the advancement of research and scholarship.
Led by university communications and marketing, with support from IT staff members, and campus communicators, the website initiative will continue to roll out redesigned web pages in phases.  Log on to
MiamiOH.edu/fixingtheweb
to follow the progress.