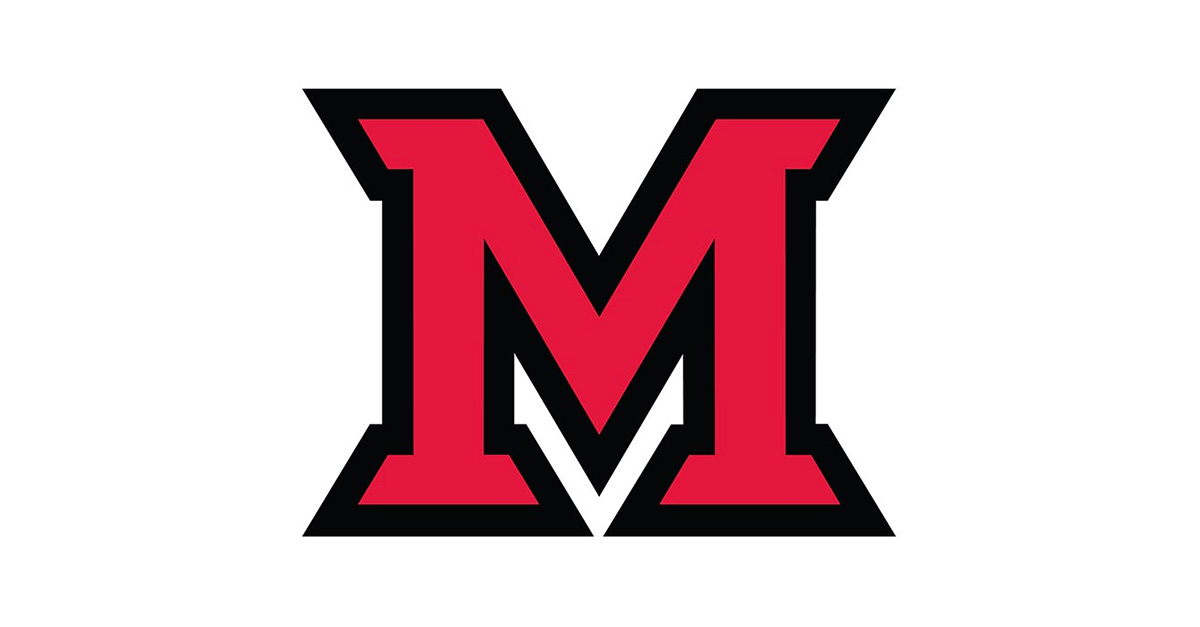 Aug 19, 2013
Newly designed, efficient and flexible buildings welcome students to the new school year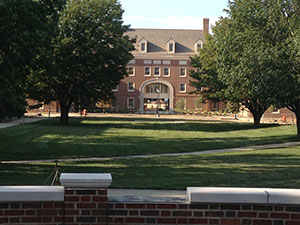 The newly constructed Etheridge Hall.
New and improved facilities are busting out around Miami University's Oxford campus this summer. Among the closely watched sites are the new dining and residence halls at the south end of campus and the ongoing construction of the Armstrong Student Center in the center of campus.
Miami debuts two new residence halls and one new dining venue this fall. The Armstrong Student Center will open in late January, with a grand opening in February 2014.
Etheridge Hall, a residence hall, completes the MET (Morris, Emerson and Tappan) quad, housing 232 students. Sophomore students move into the hall Saturday, Aug. 24. Very near to Etheridge is Maplestreet Station, with room for 90 students on the second floor and seven unique first-floor restaurants slated to open later in the semester.
Results from a student survey prompted designers for the new halls to create a "house" layout. Rather than corridors, the new residence halls feature house-like rooms with features including:
* communal living and dining rooms and a kitchen,
* rooms separated from common space by a door,
* residences co-ed by house, individual rooms are single gender,
* multiple bathrooms,
* a shared first-floor bike room,
* a private bathroom that is accessible to persons with disabilities and available to
transgendered students.
Each room in Etheridge Hall and Maplestreet Station is approximately 200 square feet, larger than other rooms on campus; students pay a 25 percent surcharge for the new rooms.
When Maplestreet Station restaurants are completed, Scott dining hall will close.  Each restaurant has its own theme, and each has separate entrances/ exits.  Among the new restaurants are:
•  Red Brick Pizza, a New York style pizzeria serving single slices,
•  Deli-sh, a New York style deli with made-to-order sandwiches,
•  Patisserie, an authentic French bakery with upscale pastries and confections,
•  EnCounter, a burger joint with customized kiosk ordering,
•  First Stop Wake Up Call, an all-day breakfast and coffee bar,
•  Pacific Rim, multicultural cuisine representing more than 20 countries, and
•  The Americas, Central and South American cuisine.
More buildings under construction
Bishop Hall re-opens this fall following utility and room design upgrades. Both Anderson and MacFarland halls are receiving significant makeovers and will be offline until July 2014.  Three additional residence halls on Western campus will open next summer, and a new Western dining commons to replace Alexander Hall will follow.  The new residence halls on Western campus, all using geothermal heating and cooling, will allow east quad halls to go offline for renovations during the 2014-2015 academic year. 
Kreger Hall is receiving new systems and floor plan configurations to become the future home of the physics department.  Also visible on campus are new landscapes and hardscapes, such as the rendering of the Bishop Woods area into a primarily pedestrian space, allowing vehicles for only delivery, emergency and handicapped access.