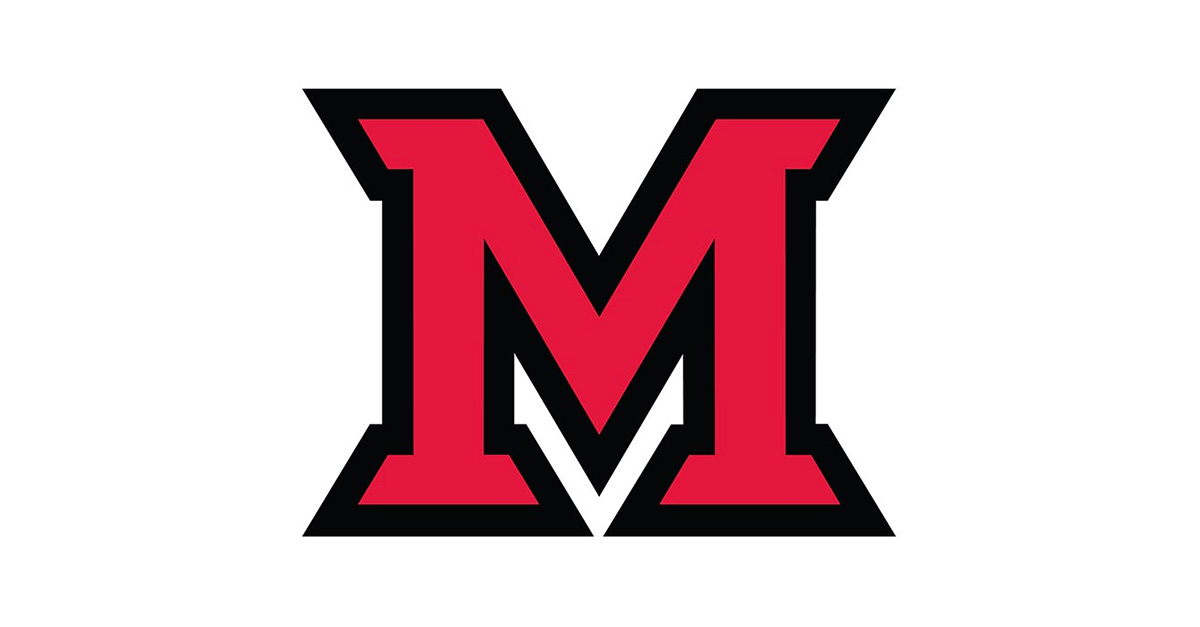 Aug 05, 2013
Miami "schools" most universities in social media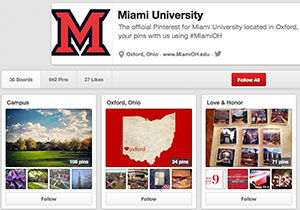 Miami's Pinterest account.
Miami University is considered one of the top five universities in the country with the best social media presence according to ArchiveSocial.  A blog recently posted on the company's website is particularly impressed with the university's Pinterest account.
"Since pictures basically amount to social media gold, we're impressed with Miami's Pinterest presence," said Robin Withall, marketing manager at ArchiveSocial.
Kelly Bennett, university communications and marketing social media specialist, keeps Miami's social media accounts including Facebook, Twitter and Pinterest current.
ArchiveSocial is a startup based in Durham, N.C.  It is a social media archiving solution that captures and archives records content from social networks like Facebook, Twitter, LinkedIn and YouTube.
Other universities recognized for their social media presence are University of New Hampshire, Duke University, Boston University and Rutgers.
You can access the post here.