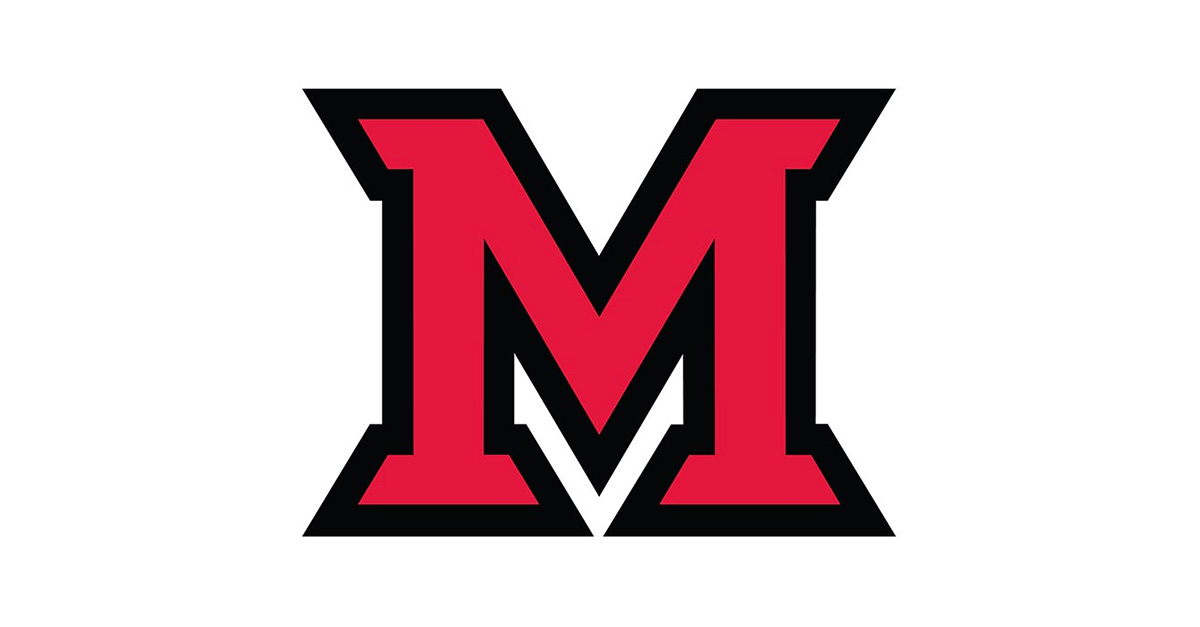 Sep 12, 2013
Fess honors passion for Miami, music through Glee Club gift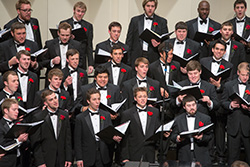 Miami Men's Glee Club.
A significant bequest and initial expendable commitment from Greg Fess (Miami '67) has created a new need-based fund in support of the Miami University Men's Glee Club.
The Miami University Men's Glee Club New Guy Fund has been set up to assist the glee club director in making the glee club experience fully accessible to all members, regardless of financial need.
"To me, Glee Club is an integral part of Miami, not just for the men who sing but also for students, alumni and anyone who has the opportunity to hear them perform," Fess said. "If a guy wants to be a part of a club and his only obstacles are being able to afford a tuxedo or being able to offset the costs of traveling to a performance or going on a tour, then those obstacles should be removed."
Fess, who earned a bachelor's in political science at Miami, was also an officer in Phi Delta Theta fraternity and a member of then-President Phillip R. Shriver's senior class leadership cabinet. He went on to the Georgetown University Law Center, earning his doctor of jurisprudence, before spending nearly four decades as legal counsel in the fields of nuclear energy, nuclear weapons production and national laboratory operations.
Although his career resulted in several geographic moves, Fess always found stability and an instant social connection in choral singing.  He performed with the Gilbert & Sullivan Society in Washington, D.C., the Colorado Chorale in Denver and the St. Celilia Chorus in New York City.  Among his highlights were six performances in Carnegie Hall and a rare opportunity to back up legendary jazz pianist and composer Dave Brubeck.
"Miami's Men's Glee Club is proud of its tradition, which fosters musical excellence and a brotherhood that links generations of current students and alumni," said Jeremy D. Jones, Miami Glee Club director. "As we continue welcoming men into our brotherhood of song, the fund created by Greg Fess will help ensure that all members are able to enjoy the same unforgettable and life-long Glee Club experience. We are immensely grateful for Greg's support and the wonderful opportunities he and so many of our distinguished alumni and friends have created for Miami University Men's Glee Club."
Fess has remained active with Miami as an alumnus, serving on the Miami University Alumni Association Board of Directors and also serving as Class Agent for Miami's Class of 1967.  He was also one of more than 200 Miami Men's Glee Club alumni who returned to campus last June to perform in a reunion concert during Miami's Alumni Weekend.
Fess' gift counts toward The Miami University Campaign For Love and Honor, which, as the University's most successful fundraising campaign, recently surpassed $500 million in support of Miami's priorities. Miami University's Office of Gift Planning provides professional guidance on bequests and charitable tax strategies available to alumni and friends who are considering gifts to Miami.
By Vince Frieden, Associate Director, Development Communications