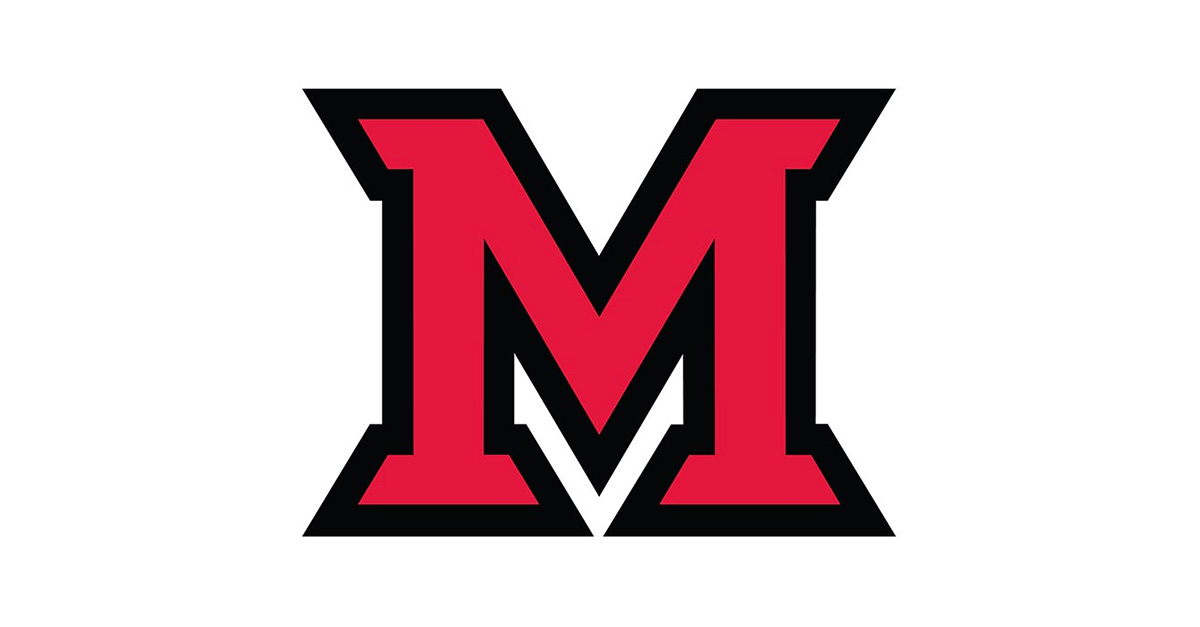 Oct 31, 2013
A Miami Moment with Becky Sander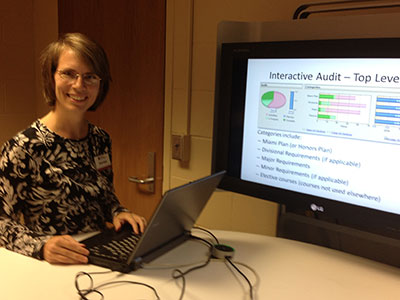 Becky Sander knows the ins and outs of Miami's degree audit reporting system.
This week, students are beginning the scheduling process for spring semester, and the registrar office has worked diligently to make sure the departments and colleges with new names are all represented from the arts - now College of Creative Arts - to zoology - now the *department of biology. Becky Sander, assistant registrar of degree audit and curriculum, knows the "BIO" from the "ZOO" course prefixes inside and out.
Q: There must have been hundreds of courses needing name-coding switches this year since several schools are now colleges and several departments have changed their names?

A: Absolutely, and any time a department changes a name, it affects curriculum. Our office oversees the name change from start to finish. When a department changes a name, adds a new course or revises major and minor requirements, our staff acts like a "shepherd" by guiding them through the approval process. We work with the deans and the professors step by step. Then, we make sure the courses get into Banner. We work hand in hand with the staff members in scheduling, and we revise students' DARS reports to reflect the changes.

Q: The degree audit report is another part of your responsibility, and the actual report has changed how?

A: We launched a new interactive audit report in March of 2013. The new graphic interface allows students to easily click and drill down to view their current degree progress. The DARS is used to certify their degrees. It took a lot of cross-campus collaboration to revise the DARS so both students and their academic advisers can better analyze what they still need for graduation. Our department works with academic advisers by training them on how to read the DARS reports so they can better help their students.

Q: How long have you worked at Miami and in this area?

A: I've been with Miami for 14 years and actually started as a DARS encoder when it was with IT services.  It was a career shift for me. I am actually a registered dietician. I worked in hospitals for several years. I then received an associate's degree in computer technology and began as a DARS encoder. I've worked in the registrar's office seven years, joining the department just before Miami sold the DARS product (now its own company).  

Q: So you went from nutrition to computer training?
A: Our work in the registrar is so multifaceted with all the pieces so interconnected. I've always enjoyed computer technology and its challenges, and I enjoy training individuals. It's a natural fit. But, I haven't left the nutrition field. During my tenure at Miami, I set an academic goal for myself and received my master's of science in exercise and health study (now named the department of kinesiology and health). I teach one class as an adjunct. Look me up in Banner; the prefix is KNH.
*Note: The department of biology is a new department formed by the merger of botany and zoology in the summer of 2013.
written by Carole Johnson, university news and communications, carole.johnson@miamioho.edu