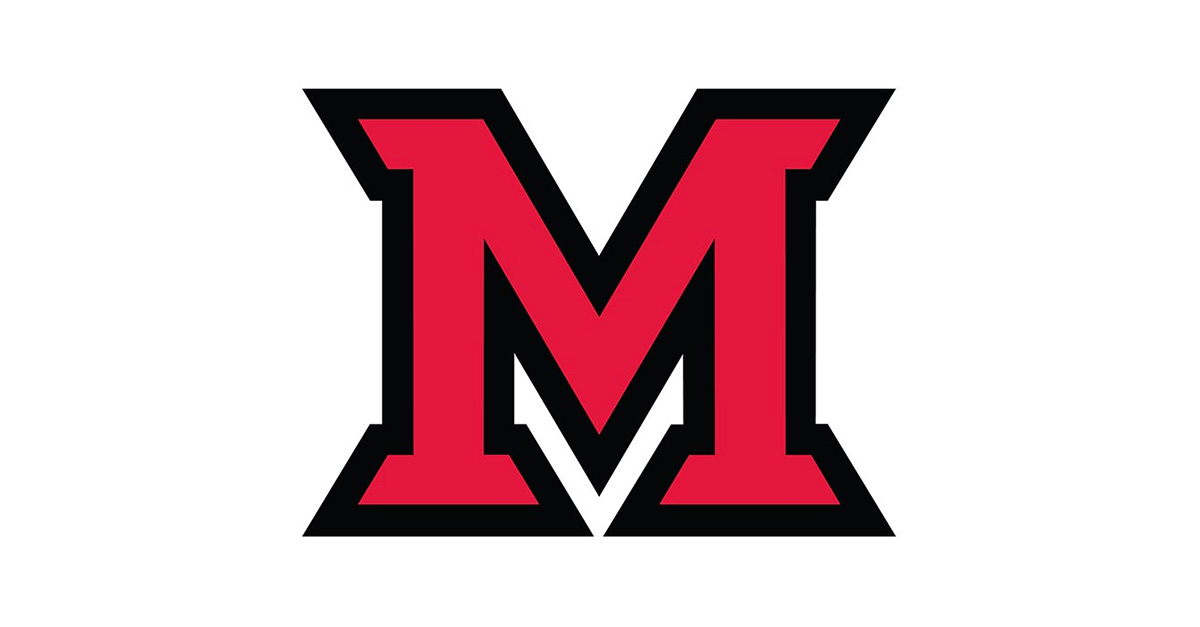 Nov 15, 2013
Scheduling begins for Armstrong Student Center before doors open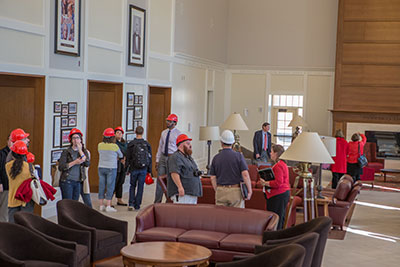 Prospective students tour the Shade Family Room in the Armstrong Student Center. Photo by Scott Kissell
It's becoming the question of the semester. Is it open yet? The answer is no. Although lots of activity can be seen coming in and out of the Armstrong Student Center, construction continues toward Jan. 27 when doors open officially, with a dedication and celebration scheduled for Feb. 7.
However, prospective students can get a glimpse inside the Shade Family Room during Miami University's campus admission tours. Visitors are strictly limited to viewing only that room due to construction.
"We are still in 'hard hat' mode at the center, but all involved agreed that the Shade Family Room, which is completed, should be included in the tours," said Katie Wilson, director of the Armstrong Student Center.
"The room is stunning, and the reaction we are getting from prospective students is nothing but positive," said Susan Schaurer, senior associate director of admission. "We are grateful to have this opportunity to provide our visitors with a sneak peak of the structure that will not only dramatically impact the current student experience, but is certain to be an awe-inspiring attraction for future generations of Miamians as well."
Room scheduling for student organizations began the end of October and is going extremely well, said Wilson. Spring semester scheduling opens Nov. 18 for academic departments and divisions. While evening times are being reserved by student organizations, university departments may request space for events ending before 4 p.m. If a space is still vacant 30 days before the event, university departments may request it for any time of the day.
A designated student fee primarily funds the student center. Therefore, a fee structure is in place for university department events. Space requests for the Armstrong Student Center can be made through the classroom scheduling system (miamioh.edu/roomsched).
Shriver Center open for meetings
Marijo Nootz, senior director of operations, said Shriver Center will continue to provide meeting and banquet rooms including the Heritage Room and the multipurpose rooms with the same room fee waiver policy that is currently in place. The fee is waived for a meeting or seminar that is sponsored by student organizations or university departments.
She explained that if a room is used for fundraising events or admission is charged and no food or beverages have been ordered to equal the room rate, the room fee will apply.
"Having the large rooms at the Armstrong Center added to the large rooms at Shriver Center provides needed meeting space at the university," Nootz said.
"This will help students and university departments have access to a large meeting/banquet room when they need it. It will really help on those busy weekends, like graduation and Family Weekend when there are many events occurring on campus that need space. Before Armstrong was built, quite a few groups were left without an appropriate space to use."
Haines Food Court will be closing after fall semester, but Spring Street Market and Tuffy's will remain open with adjusted hours during the spring semester to service those who may be in the building for meetings and need to grab a cup of coffee or snack, Nootz added.
The Miami University bookstore will remain in the Shriver Center open Monday-Saturday.