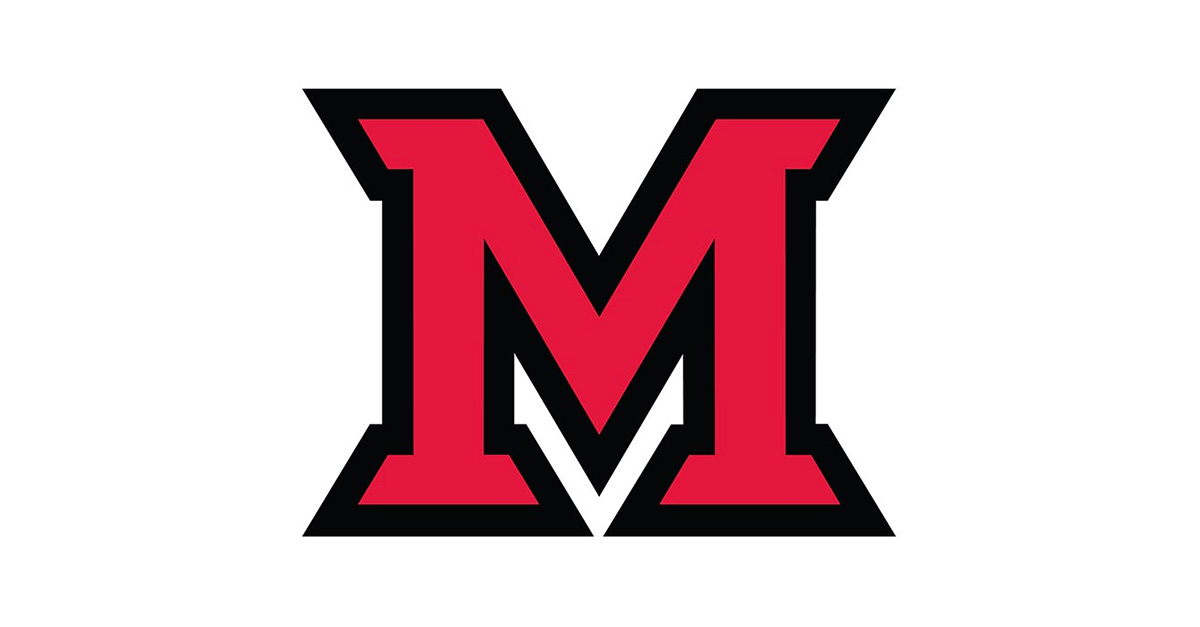 Nov 25, 2013
Miami ranks fourth in national Game Day Recycling Challenge: Waste Minimization
Miami placed fourth in the national Game Day Recycling Challenge – Waste Minimization category. Seventy schools and 6.4 million fans participated in the challenge, in which colleges and universities implement waste reduction programs during home football games.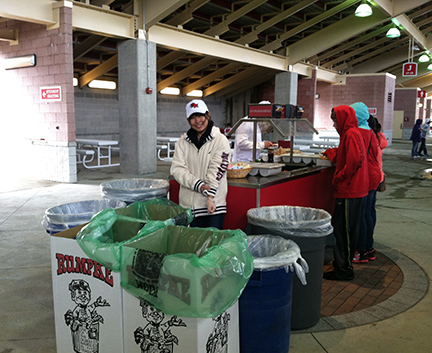 A Miami Green Team member at one of the many recycling and composting stations at Yager Stadium during the Zero-Waste Homecoming Football Game - part of the Game Day Recycling Challenge
During the challenge (between September and November) nearly 1.46 million pounds of waste was diverted from football game concessions, which prevented more than 1,980 metric tons of carbon dioxide equivalent from being released, according to Game Day Recycling Challenge organizers.
Schools are ranked based on the waste reduction and disposal data they report. 
This was Miami's first year participating in the challenge, which was organized on campus by the PFD Green Team and promoted as the Zero-Waste Homecoming Football Game.  
Allison Wagner, sustainability education coordinator, said their goal was to guide fans to divert 100 percent of the waste generated from concessions into recycling or composting bins during the Oct. 19 RedHawks game.
The actual diversion rate (of waste diverted through composting and recycling) was 74.7 percent, placing Miami 11th in the Overall Diversion rate category. Ohio State University ranked first with a 98.5 percent waste diversion rate.
In the Waste Minimization category, Miami placed fourth with 0.120 pounds of waste per person.  Central Connecticut State University was first with 0.017 pounds per person.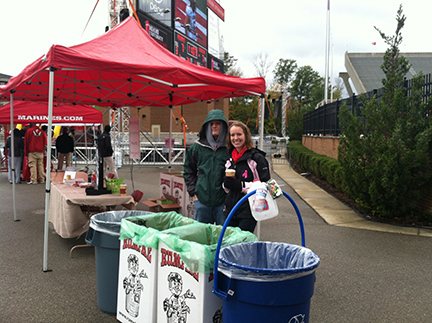 Allison Wagner, sustainability eductaion coordinator, and a Green Team volunteer during the Zero-Waste Homecoming Football Game.
Miami placed 13th in the Organics Reduction (composting) category with 0.06 pounds per person. The University of Akron was first with 0.29 pounds per person. 
"We are very pleased with these scores and excited to see all of our hard work pay off!," Wagner said. "There is still room for improvement next year, as we didn't quite meet our goal of a 90 percent diversion rate."
The Game Day Recycling Challenge is run by a partnership of the College and University Recycling Coalition, RecycleMania and Keep America Beautiful and is supported by the EPA's WasteWise program.