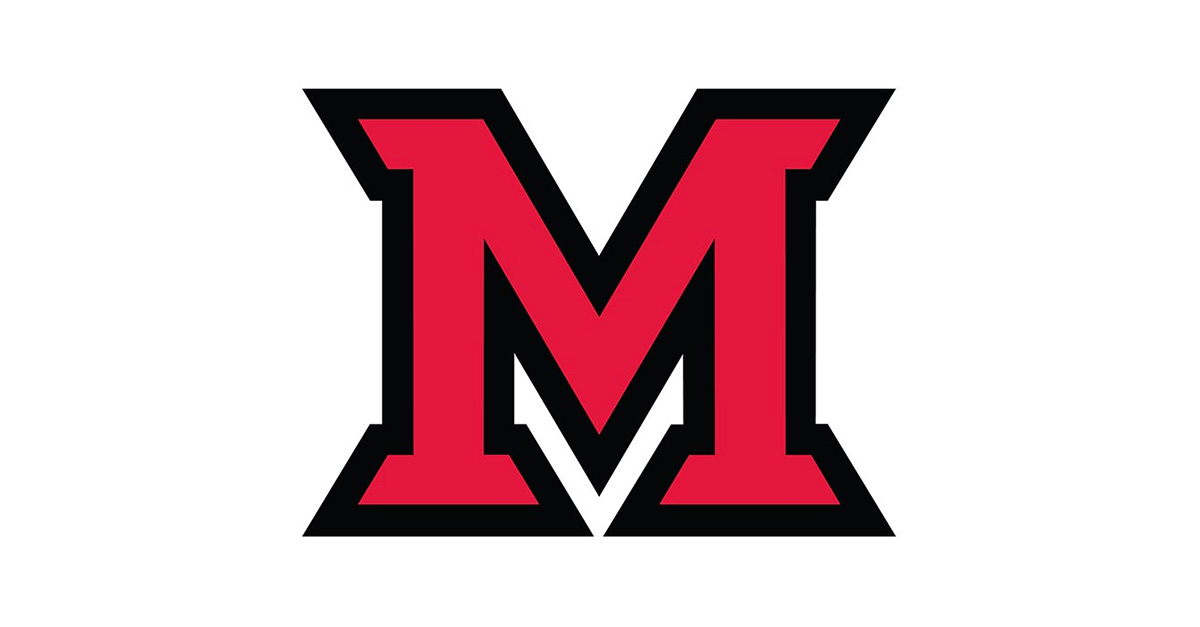 Nov 19, 2013
Miami University Symphony Orchestra presents "The Heights of Emotion" Nov. 22
The Miami University Symphony Orchestra, conducted by Ricardo Averbach, will perform at 7:30 p.m. Friday, Nov. 22, in Hall Auditorium. The concert is free.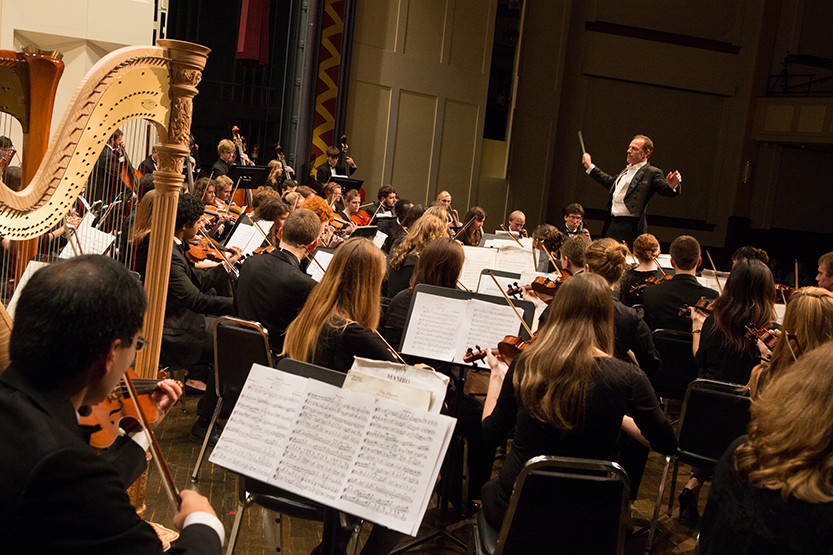 The Miami University Symphony Orchestra will perform Friday, Nov. 22 (photo by Scott Kissell)
Titled "The Heights of Emotion," the concert features works written in the Romantic style. Violinist Kun Dong and cellist Ilya Finkelshteyn, members of the Cincinnati Symphony orchestra, will perform Brahms' Double Concerto in A minor for violin and cello.
The orchestra will premiere "Rhapsody on Gabriel's Theme" by Glen Roger Davis, associate professor of music, featuring soloist Andrea Ridilla, professor of oboe. This work has been recorded by Ridilla and Averbach with the Sofia Philharmonic in Bulgaria, but this will be the first live performance of the piece.
Guest conductor Linus Lerner will conduct Tchaikovsky's Romeo and Juliet Fantasy-Overture and the Overture to Russlan and Ludmilla by Mikhail Glinka.  Lerner is currently the artistic director of the Southern Arizona Symphony Orchestra; the Symphony Orchestra of Rio Grande do Norte in Natal, Brazil; and the Oaxaca Opera Festival in Oaxaca, Mexico.
This concert is made possible thanks to the generous support of the International Visiting Scholar Exchange Fund and the Havighurst Center for Russian and Post-Soviet Studies.