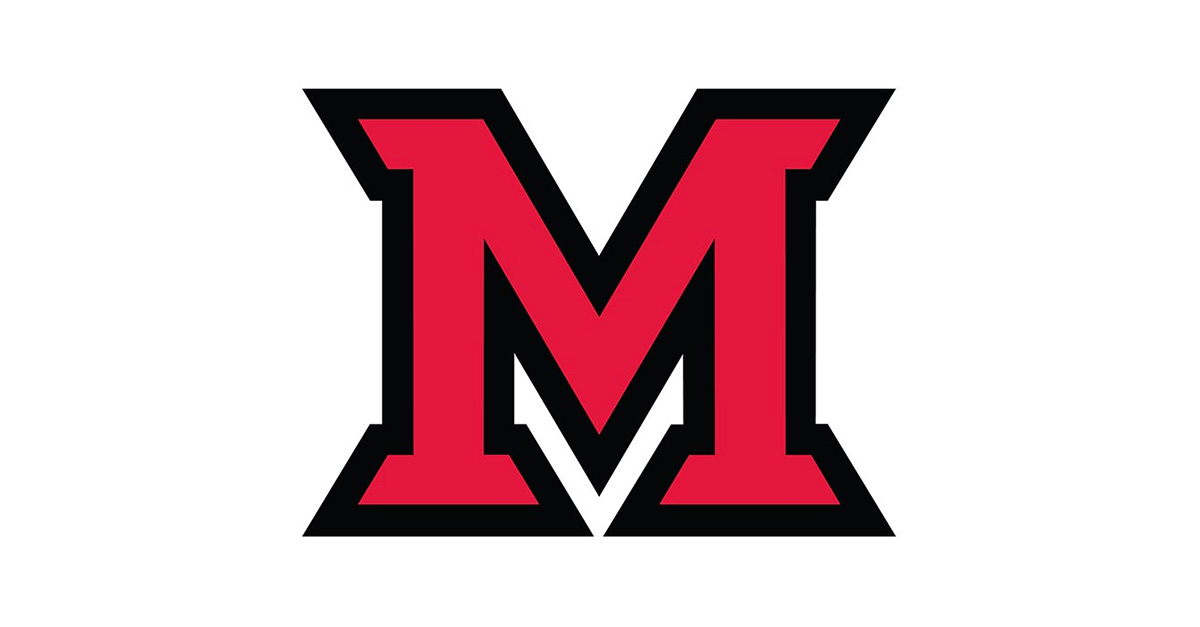 Dec 05, 2013
Employee fitness centers open winter term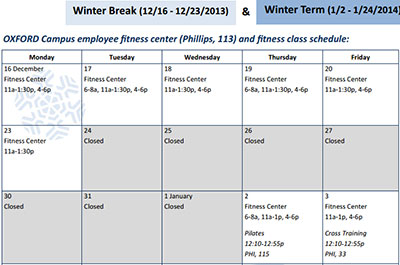 Get the complete fitness schedule for all three campuses either online or in the attached PDF file.
Miami University's employee fitness centers will offer a variety of classes during winter break and winter term. The centers at each campus provide fitness programs at no for employees. See a complete Fitness 4 Life schedule online.
It's easy to join. Employee Benefits and Wellness staff take participants through a fitness orientation. Personal training is also available. Classes range from cross training, to pilates, to yoga, to zumba.
Fitness rooms, with employee-only hours, are available on the Hamilton, Middletown and Oxford campuses. Fitness rooms are suitable for all fitness levels and welcoming to beginners.
Each work out space contains cardio equipment (elliptical trainers, treadmills, exercise bikes, and more), strength training machines, free weights, stability balls, stretching mats, and a variety of other exercise equipment. Locker rooms and showers are available for use.
For more information, email healthandwellbeing@MiamiOh.edu.