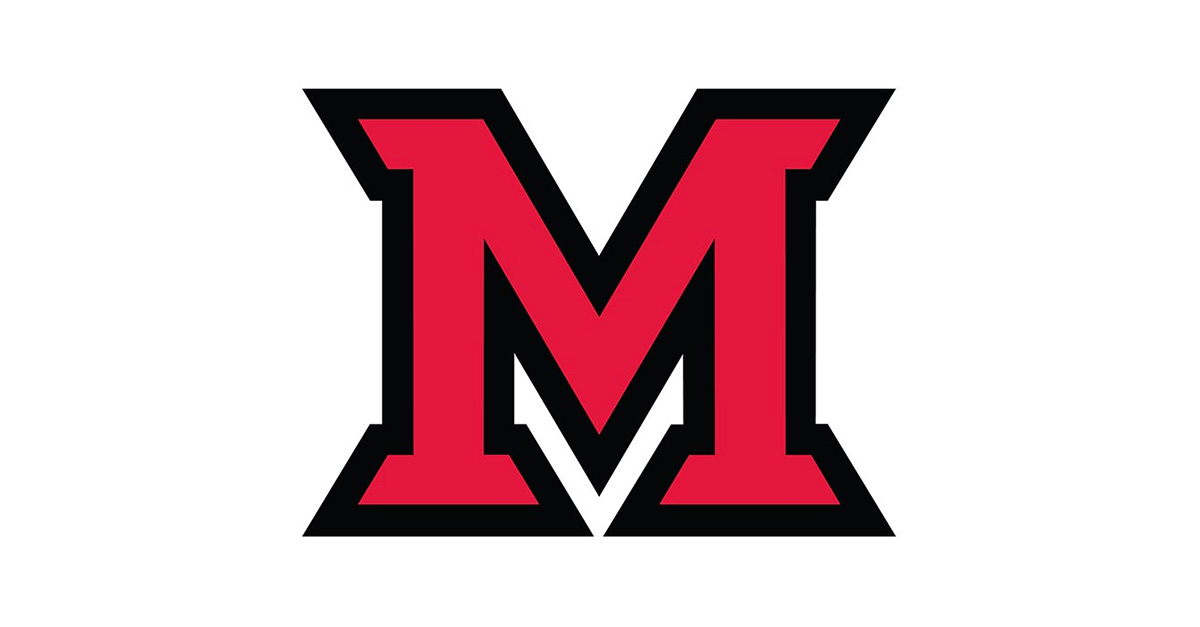 Dec 06, 2013
New indoor sports center planned near Yager Stadium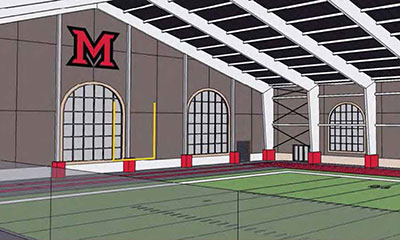 Miami will build a new indoor sports center near Yager Stadium.
Miami University trustees have approved construction of a new indoor sports center to be built on the northeast side of Yager Stadium.  The 91,000-square-foot facility will be built almost fully with donor contributions and will be used by student-athletes, intramural and club sports participants and youth athletic tournaments year-round.
The total project is budgeted not to exceed $13,000,000. All but $625,000 has been committed by donors or from existing capital funds and that amount is expected to be secured through gifts. Activities now housed at the aging Withrow Court will move to the new center.

The indoor sports center will feature a full 120-yard football field that will be used for all of Miami's 19 varsity sports. It will have a synthetic "field turf" playing surface similar to Yager Stadium, permitting use by varsity, club and recreational sports programs. Other features include netting for baseball, softball and golf practice, along with four 100-yard sprint lanes, a high jump area and a long jump pit. Storage space and an observation deck will also be included.

"I want to thank the board of trustees and President Hodge for allowing us to move forward on this incredible project," said David Sayler, director of intercollegiate athletics. "When we bring recruits to campus, we want our facilities to reflect our commitment to the student-athlete experience and our vision for where Miami athletics is going,"

In 2002 the university administration developed a facility master plan that called for the removal of Withrow Court. An evaluation of the facility at that time determined the 1931 facility had reached the end of its useful life and was too expensive to preserve.

The evaluation determined that even a major renovation would not result in a facility that would provide for the needs of today's student athletes. However, the university has been unable to relocate some functions in the building, requiring it to continue to be operated.

A recent evaluation identified that at least $5 million needs to be invested in the facility in the very near future to continue to operate it and an additional $15 million would need to be invested to sustain the facility into the future.

Construction for the new indoor sports center is expected to begin this spring.