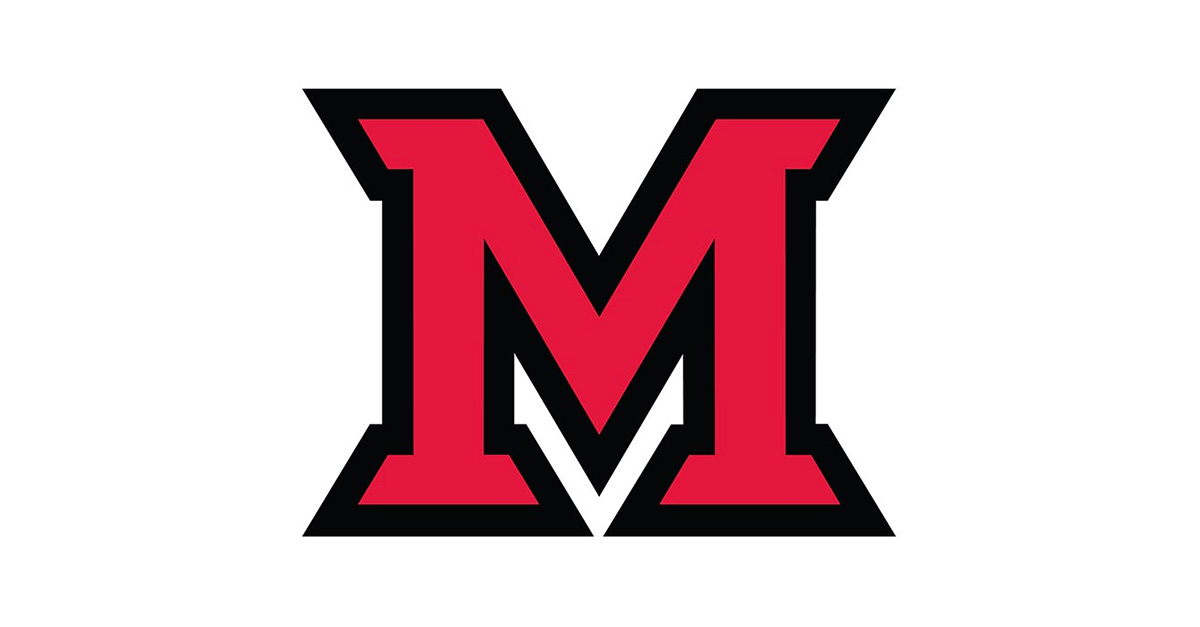 Jan 08, 2014
Miami's hockey team visits local veterans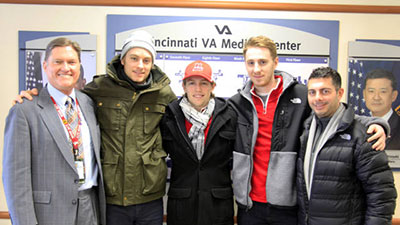 Members of the men's hockey team visits the Cincinnati VA Medical Center.
Members of the Miami University hockey team took a day trip this week bearing gifts to local veterans at the Cincinnati VA Medical Center.
The RedHawks brought Miami gear to the staff and patients at the medical center, all of whom served the U.S. in the armed forces. The apparel included T-shirts, shorts and pullovers, along with Operation Hat Trick (OHT) hats co-branded with the Miami logo.
During the morning trip, the team toured different wards of the medical center expressing their appreciation for their service to the country. The RedHawks also paused for some photo ops with members of the staff, who were also provided with apparel.
The OHT program began at the University of New Hampshire to memorialize Nate Hardy and Mike Koch, two U.S. Navy SEALs lost in Iraq in 2008. The original initiative was focused on producing collegiate caps that could be provided to soldiers that suffered head injuries.
This focus and the program's roots in ice hockey country provided the inspiration for the Operation Hat Trick name. Since its beginnings, the OHT program has evolved into a national program with participation by more than 110 universities throughout the country and a new objective of raising funds for the Operation Hat Trick organization.
The co-branded hats include a camouflage and black and white version. The hats are available at the Miami University Bookstore, the Goggin Ice Center pro shop, DuBois Bookstore, Follett's Miami Co-Op Bookstore and online at shop.muredhawks.com. A portion of all sales of the co-branded apparel supports the Operation Hat Trick organization to benefit the recovery, education and future employment of wounded service members and veterans.
Story courtesy of Miami Athletics.