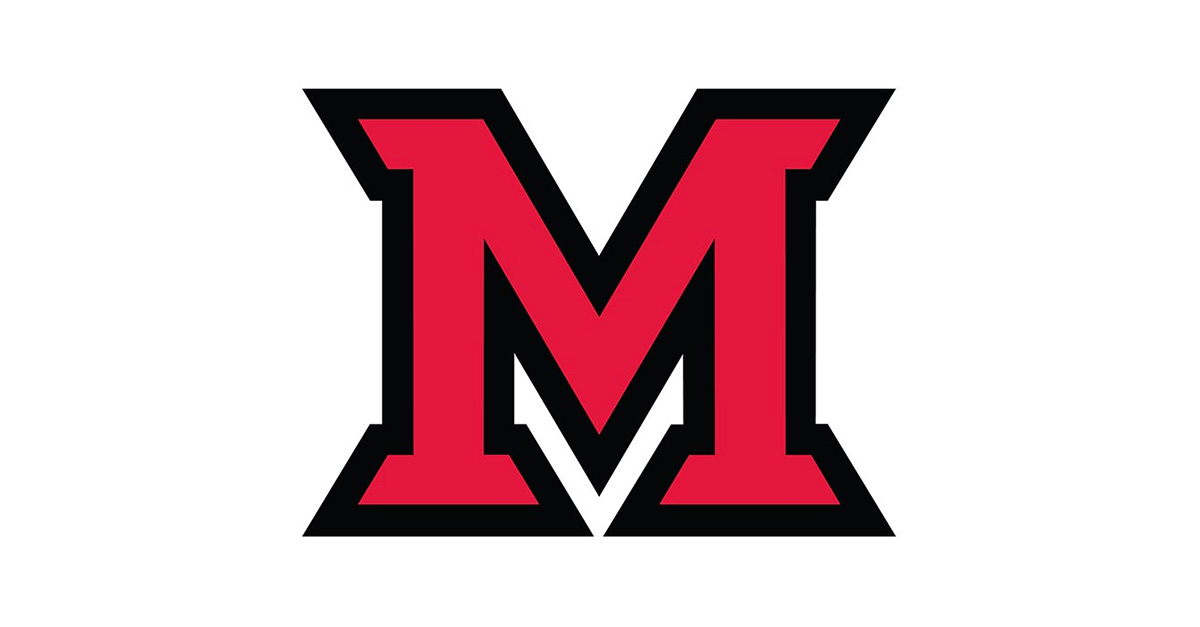 Jan 30, 2014
A Miami Moment with ... facilities and grounds crew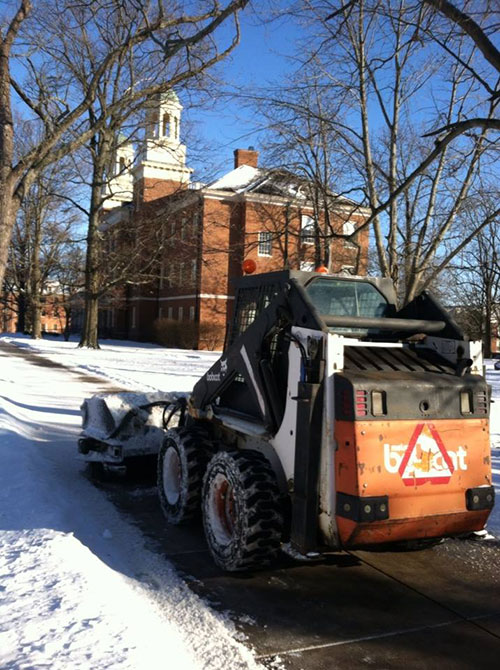 Dan Garber, horticulturalist and back-up snow removal staff, operates a compact tractor with snow-removal equipment near Harrison Hall.
January 2014 brought Miami its first academic winter term and the opening of the Armstrong Student Center. It also brought physical facilities staff its coldest, snowiest month in many years.
All the cold and snow meant extra effort to keep pathways and pipes in safe working condition.  Miami's Oxford campus has 35 miles of sidewalks, nine miles of main roads and about 70 acres of parking lots. A grounds staff of 38 employees is responsible for the majority of this area. They try to stay ahead of and keep up with snowfalls and below-zero temperatures.  It is a strain on people and equipment.
"This year the polar vortex weather patterns have been a challenge for our staff as well as their equipment," said Greg Vaughn, director of building and grounds.  "The sub-zero temperatures have kept PFD's four mechanics and one welder busy making sure equipment was up-and-running and available when needed. The staff has braved the temperatures, snow and ice while maintaining positive, can-do attitudes."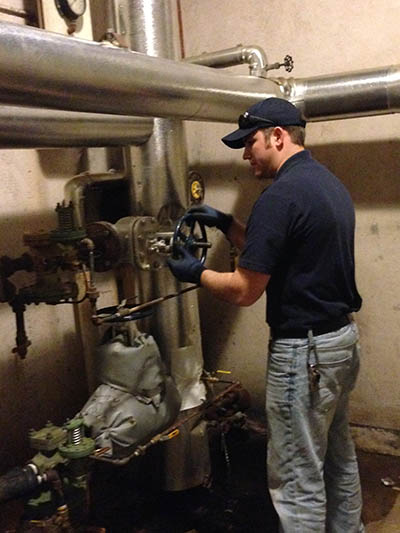 Technicians responded to 500 heat-related calls in Dec.-Jan. Senior master repair technician Jesse Horn repairs a radiator in Dorsey Hall. First, he shuts off the building's steam and tags the boiler. Eight minutes later, with a radiator part replaced, the steam is turned back on.
In supporting roles are the Oxford campus' 130 custodians who clear the academic and administrative building entrances out to about 15 feet from each building. The custodial staff also has an "emergency snow crew" of 20 people who report to duty outside normal hours to keep building entrances clear and help the grounds staff during severe winter weather.
Temperatures were a challenge within buildings as well. Miami maintained higher indoor temperatures to reduce the number of freezing pipes in buildings but, with sustained below-zero temperatures outside, the cold was hard to beat.
"Building maintenance has responded to and corrected over 500 work orders that were heating-related since the beginning of December," said Jeremy Davis, director of building maintenance. "We worked many long hours – all night in some cases – and staffed heavily over the weekend the students returned to campus so that we could resolve issues as soon as they were identified. This has been a very intense collaborative effort between PFD and HDRBS (housing, dining, recreation and business services) to ensure our customers receive a quality service."
"A quick response time coupled with proactive maintenance and continual monitoring of systems prevented damage and failures."
Grounds crews on Miami's regional campuses – two people at Middletown and three at Hamilton – also put in extra effort. Middletown's campus, a former park, is picturesque but hilly, meaning the crew there plows and shovels on slopes, said Chuck Mack, senior director of campus operations at Miami Middletown.
"The crew has spent several nights already catching a few minutes of rest and sleep between plowing and salting runs. The members of the campus community have been appreciative," he said.
"Truly all of our staff and faculty have shown their mettle and their Miami spirit for enduring the cold temperatures and snow to be here for the benefit of our students," said David Creamer, vice president for finance and business services.  "My thanks to everyone for their dedication to providing a consistently positive Miami experience during the inclement weather.
written by Claire Wagner, university news and communications, wagnercm@MiamiOh.edu