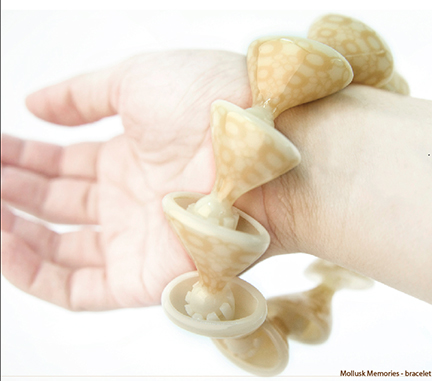 Feb 18, 2014
Visiting artist Michael Gayk: exhibition opening reception, lecture Feb. 20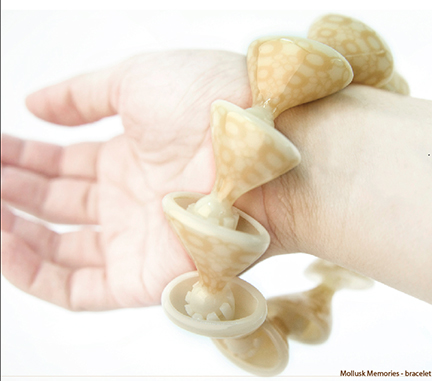 "Mollusk Memories-bracelet" by Michael Gayk.
A reception for the exhibition opening of "Digital Skins" by metalsmith and digital sculptor Michael Gayk will be held 4:30-5:30 p.m. Thursday, Feb. 20, at the Hiestand Galleries. Gayk will give a public lecture on "Digital Skins" at 6 p.m. in room 100 of the art building.
Gayk is a designer of body adornment and vessels. His solo work spans traditional techniques of metalsmithing and vessel making, to exploring digital tools such as 3D printing and computational design.
He is a partner at Plural Studios, a jewelry design studio focusing on advanced manufacturing. He will discuss his journey as a metal craftsman and his adoption of digital tools in search of a new definition for body and symbolic skin.
The exhibition "Digital Skins" will be on display at Hiestand's Robert and Martha Hull Lee Gallery through March 3.
Gayk will also give a workshop for students in the sculpture area during his visit at Miami.