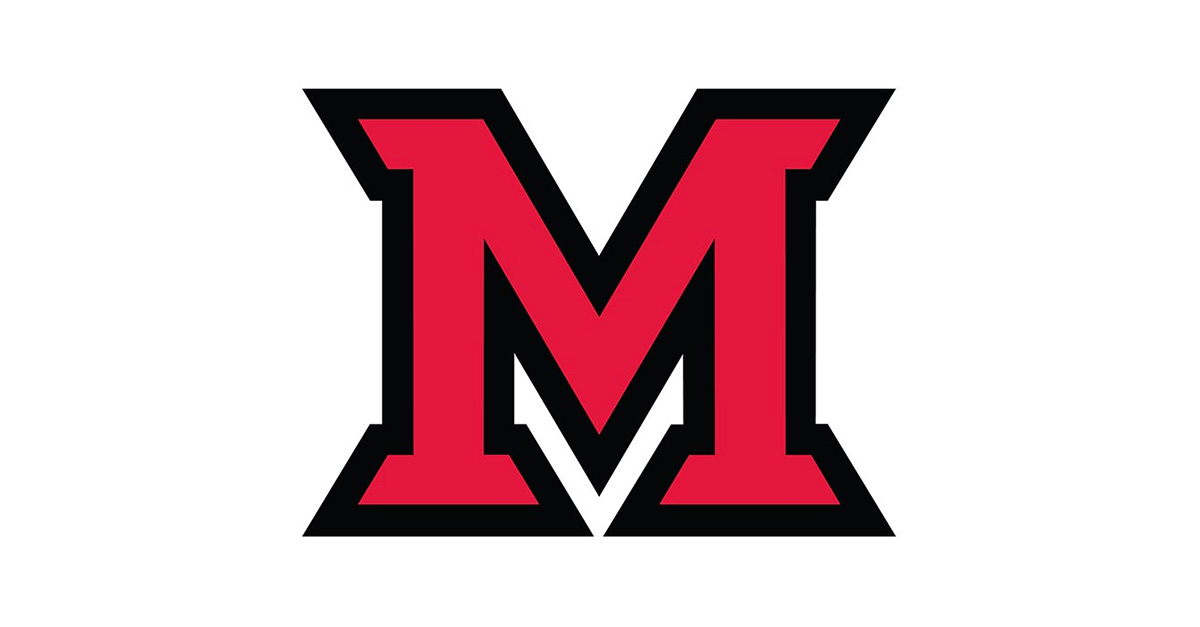 Feb 04, 2014
For Love and Honor photo book captures cherished Miami moments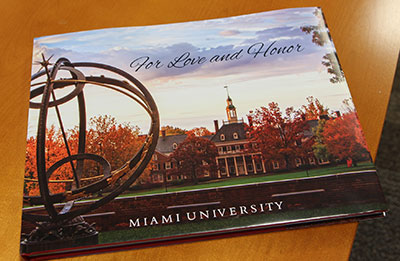 The new For Love and Honor photo book.
A newly published For Love and Honor hardcover photo book, created and edited by Miami University's communications and marketing team, preserves countless cherished Miami moments and is now available at several retail outlets, including the Miami University Bookstore.
From the front to back cover, For Love and Honor features students and events through the years, highlights of Miami traditions and breathtaking images almost as good as the real thing.
Miami photographers Scott Kissell and Jeff Sabo, alongside designer Belinda Rutherford and editor Donna Boen, sorted through thousands of images to tell Miami's story. Narrowing down the photos proved to be their toughest decisions.
"We showed mock-ups of the books to dozens of people off and on campus as the design evolved, and the reaction was just as we had hoped…absolute delight.  We can't thank enough the many people who gave us feedback and ideas," said Deedie Dowdle, associate vice president of communications and marketing.  "It is Miami's first hardcover, coffee-table-style book, and we hope it brings to life all the things Miami graduates most love about their alma mater."
The books are available at the Miami University Bookstore, DuBois Book Store, Follett's Miami Co-Op and The Booksellers on Fountain Square.
As other retailers offer the book, they will be recognized through ShopMiamiOH.com. They soon will be available online. Watch for announcements on the Shop Miami Facebook page.
Learn more about a special bulk rate for internal university departments by contacting Samantha Stevens, manager of university trademarks & licensing (steven15@miamioh.edu), 529-8332.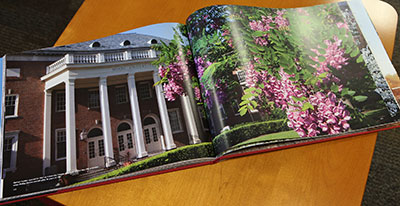 An inside look at the new For Love and Honor book.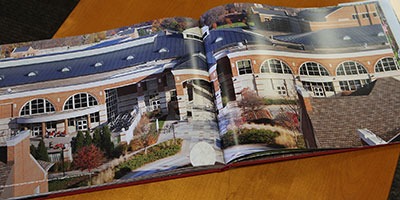 Get your For Love and Honor book today.

Another look inside the For Love and Honor book.