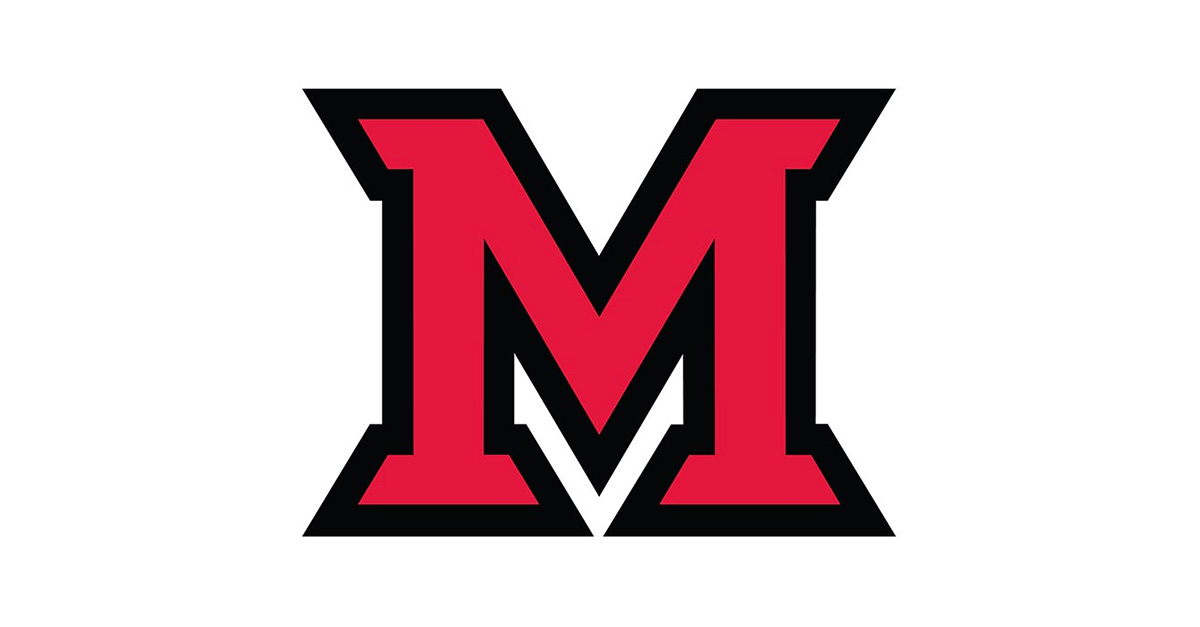 Apr 10, 2014
Feed My Starving Children MobilePack event at Miami April 12; only packing event on a college campus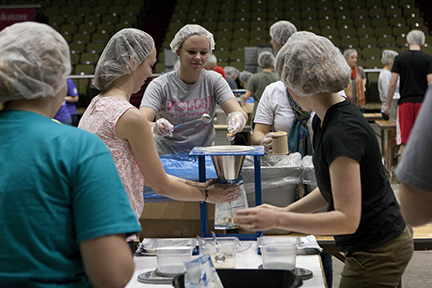 Volunteers at Miami's first Feed My Starving Children Mobile Pack at Millett Hall (photo by Jesse Thorne).
For the third year, the Miami University chapter of Feed My Starving Children (FMSC) will host a MobilePackTM event, Saturday, April 12, at the Armstrong Student Center. This is FMSC's only packing event on a college campus.
Jordan Habel, a junior music education major from Chicago, established the non-profit Christian organization on Miami's campus his first year. In just two years, volunteers have prepared 200,000 life-saving meals.
"I may lead the effort, but I couldn't do it without the help and support from so many people across Miami's campus and the Oxford community," Habel said.
Food to be packed will be delivered by truck and then picked up after it is packaged for shipping. The main center for Feed My Starving Children is in the Chicago area but food will go out to 70 countries around the world after packing is completed by chapters around the country.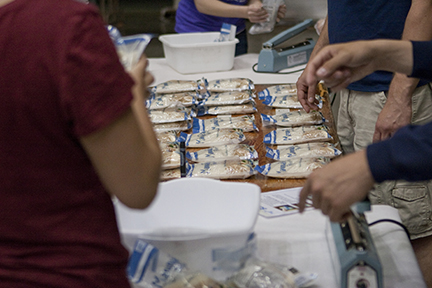 Packaged meals cost just 22 cents to produce (photo by Jesse Thorne).
The meals each cost just 22 cents to produce.
"Volunteers work in two-hour shifts and prepare about $50 in food," notes Habel. "We ask our volunteers to fundraise the cost of the meals they pack."
Community members can support the FMSC organization by either making a donation or volunteering at the MobilePackTM event this Saturday.
Donations can be made at anytime; volunteers are asked to register at www.fundraising.fmsc.org/miamiuniversity.