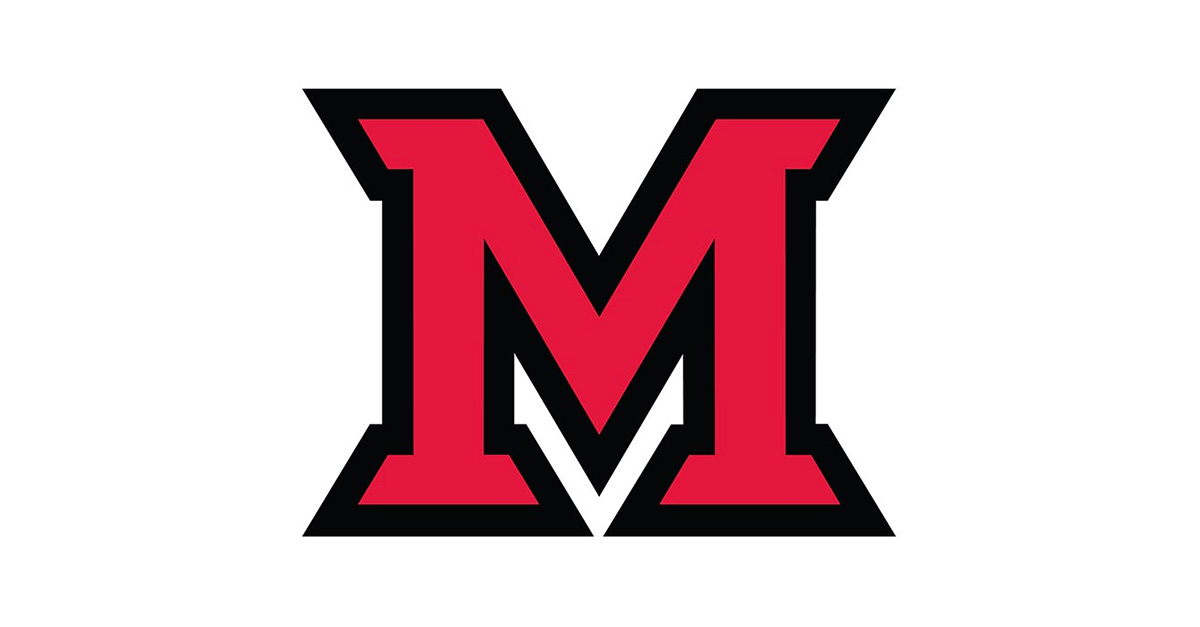 May 19, 2014
Tsoumas gift creates Student Excellence Fund in Finance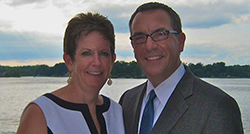 Richard and Linda Tsoumas
written by Vince Frieden, associate director of development communications
A gift from Richard "Rick" (Miami '80) and Linda Sweeney Tsoumas (Miami '80), has established the Richard and Linda Tsoumas Fund for Student Excellence within Miami University's department of finance.
The couple, which hails from Battle Creek, Michigan, majored in finance at Miami and created the fund to better enable the department of finance chair to support student-learning opportunities inside or outside of class. These opportunities include the Wall Street Week and Chicago Finance Week programs, additional access to financial data and information sources that support experiential learning, guest speakers, funding of community volunteer opportunities and other similar future programs.
"We wanted to have a broader impact and benefit as many students as possible," Linda said. "We know that Miami students rank with those of any college or university in the country, and we want to make sure they have the same opportunities to achieve excellence. We have seen many instances where gifts can be too restrictive or narrowly focused, and we wanted the funding to be flexible so the department chair can adapt to and support future needs."
According to Matt Myers, dean of the Farmer School of Business and Mitchell P. Rales Chair of Business Leadership, the gift is supporting the types of opportunities that are setting the Farmer School's graduates apart and which recently earned it Bloomberg Businessweek's No. 8 national ranking among public undergraduate business schools.
"It's clear that Rick and Linda, as department of finance alumni, understand the tremendous value of experiential learning opportunities," Myers said. "The Richard and Linda Tsoumas Fund for Student Excellence will ensure that more deserving finance students are able to participate in programs such as Chicago Finance Week and Wall Street Finance Week as well as enabling the department to increase the number of executive speakers on campus." 
Rick, who began his career with Price Waterhouse and continued with the Kellogg Company, is now president and CEO of The Planning Group, a wealth management firm he founded 15 years ago. Linda started her career at Continental Bank in Chicago and today runs her own family office consulting business, Tsoumas Consulting.
The couple has an extensive history of active involvement in health and education-focused boards throughout the Battle Creek, Mich., community and region. Through that history of service, Rick was tapped as one of just 10 national trustees to lead the W.K. Kellogg Foundation—a nearly $8 billion foundation that seeks to "propel vulnerable children to achieve success in life and as contributors to the larger community and society."
The association with the Kellogg Foundation enabled a significant matching gift in support of the Tsoumas Fund for Student Excellence. Through Rick's leadership, the foundation's trustee grant program has also supported Miami's Urban Teaching Cohort in Cincinnati's Over-the-Rhine neighborhood, which is preparing future teachers for the opportunities and challenges of educating youth in an urban environment.

"It's an honor and privilege to serve the Kellogg Foundation, which is one of the finest foundations in the world. It's not something I ever would have imagined as a middle-class kid growing up in Chicago," Rick said. "We appreciate the education we received at Miami and the path it has allowed us to travel in life, and we feel strongly about giving back."
The ongoing private support of alumni, parents, friends and others is building on the momentum gained from the recently completed $535 million Miami University campaign For Love and Honor. To make a gift and learn how you can help advance the University's mission in its third century, please visit ForLoveandHonor.org.