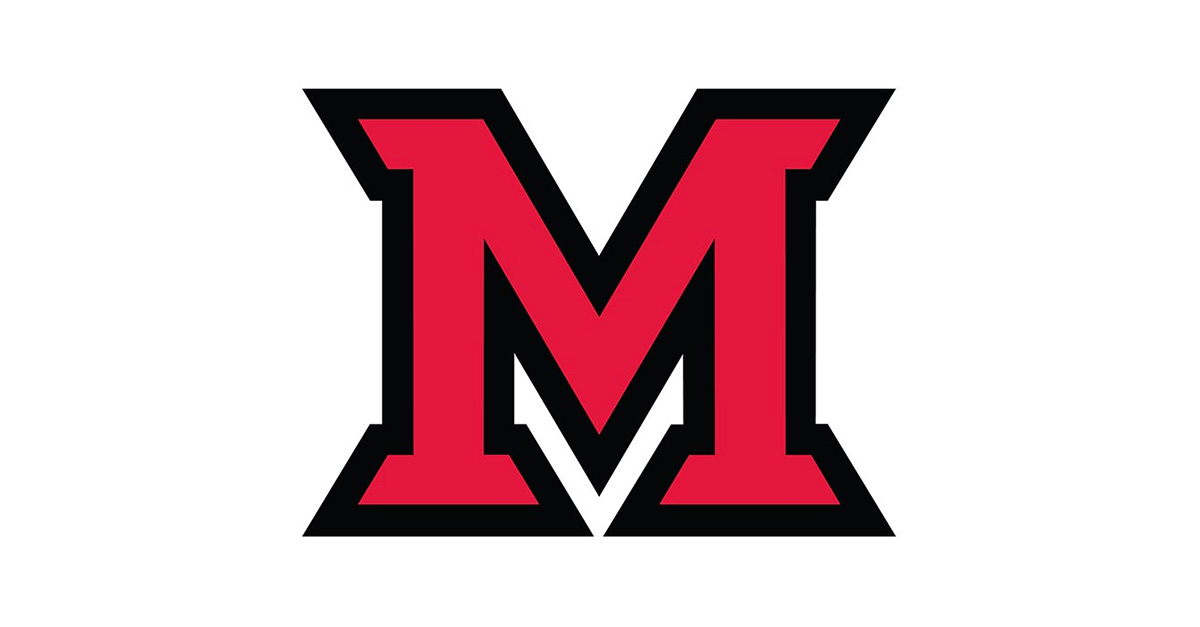 Jun 19, 2014
East Quad road closures to occur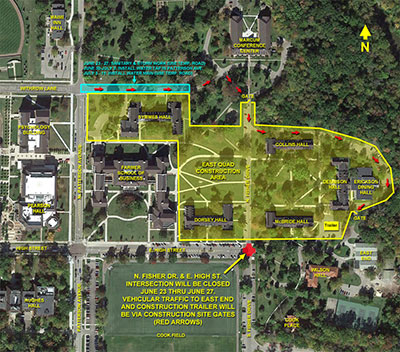 North Fisher Drive and East High Street intersection will be closed June 23-June 27. For a larger view of the map, click here.
Due to the East Quad Renovation Project, upgrades to several utilities will occur over the next few months. Many of these utilities are located in the street. This work is weather dependent and may need to be adjusted. Please be alert for the safety of the workers.

Intersection of High Street and Fisher Drive closed to through traffic June 23 - 27 (red areas on map) This work has been postponed until July.
Main water lines in the intersection will be uncovered and connected to new water lines for East Quad buildings.
This intersection will be completely closed.
No traffic will be able to get through the intersection from either road.
Vehicular traffic to East End, Wilson Hall's rear parking lot (tennis courts) or the construction trailers for the East Quad renovation will have to travel from Patterson Avenue east onto Withrow Lane, past Symmes and Marcum, into the construction fenced area and around Dennision/Erickson (red arrows on attached map).

Intersection of Patterson Avenue and Withrow Lane to be limited to one lane and Withrow east of Patterson to be one lane at times from June 23 - July 18.? (blue areas on map)
New water main installation and connections to sanitary and storm lines will take place in Withrow Lane on the north side of Symmes Hall.  
Traffic will be directed onto a one-lane temporary gravel road during periods of this work. Flag men will be present to assist drivers.  
During a portion of this work (June 30 - July 3) the city of Oxford will be making a connection of main water lines in the intersection of Patterson Avenue and Withrow Lane.