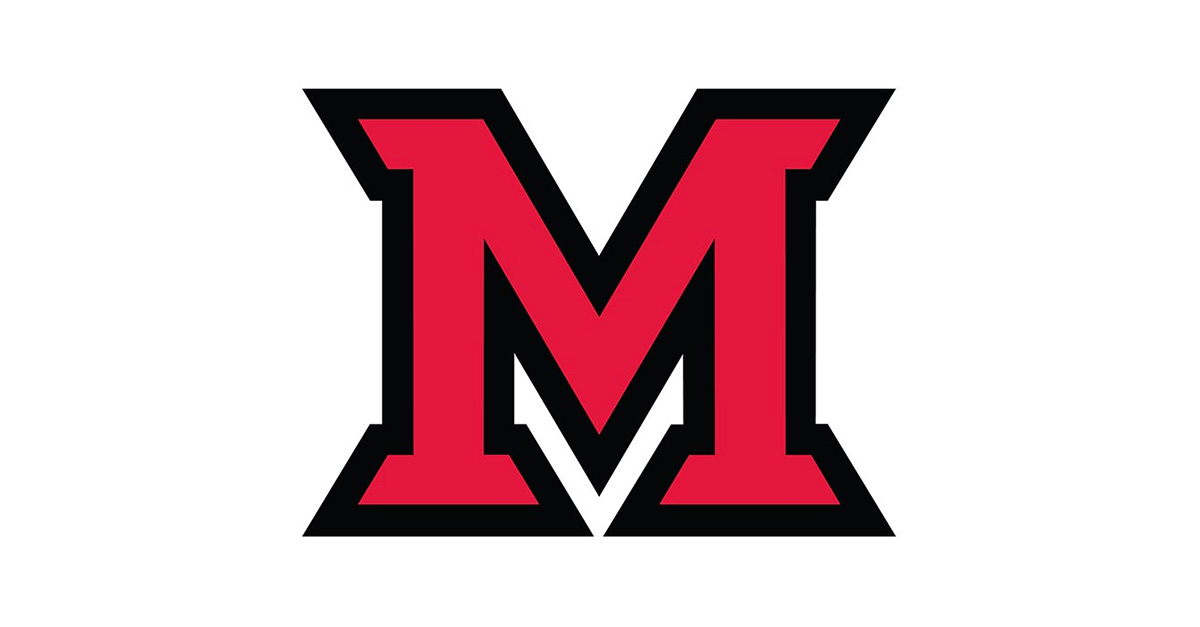 Jun 09, 2014
Miami marks Freedom Summer 50th anniversary with commemoration, conference, convocation and more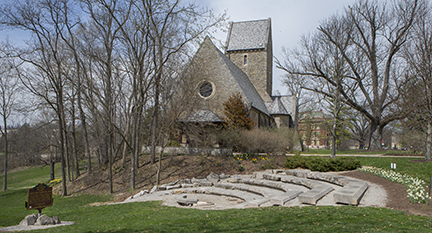 The Freedom Summer Memorial near Kumler Chapel on Miami's Western campus (photo by Jeff Sabo).
Miami University marks the 50th anniversary of Freedom Summer with a commemoration Friday, June 20. Carl Westmoreland, senior adviser at the National Underground Railroad Freedom Center in Cincinnati, will be the featured speaker at the 3 p.m. event near the Freedom Summer Memorial on Western campus. Three trees will be planted as living memorials to the three civil rights activists who were slain in Mississippi soon after leaving Oxford June 20, 1964.
The commemoration includes a reception and display of photos, documents and other historical articles.
Convocation will be held Aug. 22 near the memorial, built in 2000. The annual ceremony celebrates the start of first-year students' academic careers and connects with the university's summer reading program, in which all first-year students are given the same book to read, then hear about the book's topic at convocation. This year's book is Bruce Watson's Freedom Summer: The Savage Season That Made Mississippi Burn and Made America a Democracy (Viking 2010).
Miami will hold a national conference, "50 Years After Freedom Summer: Understanding the Past, Building the Future," Oct. 12-14. The event will feature historic participants along with scholars, activists, students and others to explore the continued significance of Freedom Summer.
Photographer Herbert Randall, who documented Freedom Summer in Oxford and Mississippi, will be returning to campus this fall. His photos will be exhibited at the Miami University Art Museum Sept. 2-Dec. 6. Visitors can meet the man behind the lens at 2 p.m. Sunday, Oct. 12, as he guides them through the "Faces of Freedom Summer: The Photographs of Herbert Randall" exhibition.
Freedom Summer tours for 2014 will be held at 11 a.m. June 16-18, 24-27, 30 and July 1-2, and at 12:30 p.m. June 17-19, 25-27, 28 and July 1-3. Groups will meet at Shriver Center's west patio and walk to Clawson Hall where the tour begins. The tour will end at the Freedom Summer Memorial on Miami's Western campus and take approximately one hour. Guests should arrive outside Shriver Center at 10:45 am or 12:15. For more information, or to reserve a tour, email freedomsummerwalk@miamioh.edu.
Miami held numerous academic and arts events during the past academic year under the "Celebrating Freedom" theme, and more events are planned for fall.
Read "Miami University marks the 50th anniversary of local Freedom Summer history" to learn more about the 1964 Freedom Summer training in Oxford.