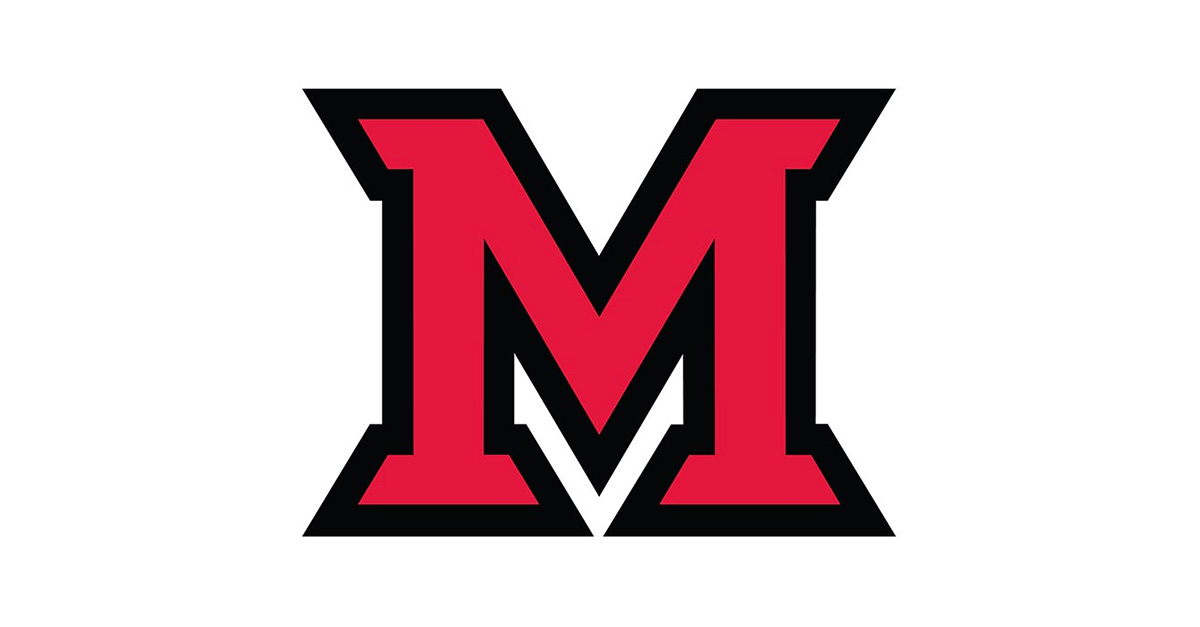 Jun 13, 2014
Professor wins award for study on using VR tool to train teachers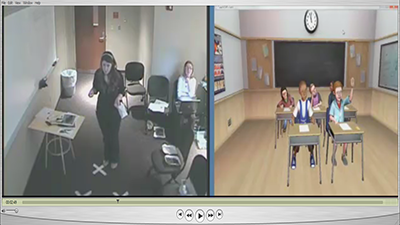 Nazan Bautista (seated in photo on the left) observes a student teacher as she interacts with student avatars in the TeachLivE environment (right)
written by Caroline Kendall, GSOARS communications intern
Nazan Bautista, an associate professor of teacher education, has received the 2014 National Technology Leadership Initiative (NTLI) Fellowship award for a study she presented at the Association for Science Teacher Education (ASTE).
Bautista's study investigated the impact of a mixed-reality teaching environment using TeachLivE technology. TeachLivE creates a teaching environment using computer-generated avatars meant to be as similar to real students as possible.

TeachLivE is used primarily by early childhood education majors to improve their understanding of inquiry-based science education. Bautista explained that when she began teaching only two out of 80 Miami students were able to teach science in their field experiences. Thus, student teachers never really got the opportunity to practice the skills and knowledge to teach science through inquiry while in the field. TeachLivE allows everyone to get the opportunity to teach science in a real life situation.

In TeachLivE, there are five avatar students in the classroom, each with a different personality based on the characteristics of real life adolescents. Student teachers wear headsets that monitor their movement in the room while speaking directly to the avatars in this program. The avatars respond when asked questions, creating real life teaching experiences. TeachLivE also has the ability to adjust the avatar's behavior level from calm to extreme to further enhance the experience.

"It's like playing Nintendo Wii, but instead of playing sports or games, you are 'playing' classroom teaching and you can interact with your virtual students," Bautista said.

Along with giving students the opportunity to teach science, TeachLivE also gives students the opportunity to practice classroom management techniques in a safe environment. While participating with TeachLivE, student teachers are able to get physically closer to the avatars on screen by standing on certain "X" marks on the floor. This gives them the ability to directly ask a certain avatar a question so that they learn the importance of proximity and body language to classroom management.

As a former physics teacher, Bautista has always been interested in finding a way to effectively incorporate scientific inquiry into early childhood education. Many student teachers are deprived of the opportunity to teach science during their field experiences because many schools emphasize other subjects, such as math and English.
"Three experiences with TeachLivE isn't going to make students the best science teacher, but it makes them internalize what inquiry is and what it means to teach through inquiry and to be a teacher. They're able to critique their own lessons."

Student teachers who participate in TeachLivE are taped so they can evaluate their own performance and get immediate feedback from fellow classmates and the instructor. TeachLivE complements field experiences by providing student teachers with the opportunity to actually teach science in a way the 21st century classrooms demand and by helping them prepare for situations they may encounter.

The NTLI Fellowship award has been given since 2000 and is sponsored by the Society for Information Technology and Teacher Education (SITE). The award is given to researchers for their exemplary use of technology in teacher preparation with the purpose of furthering dialogue within professional associations regarding appropriate technology use in teacher education.