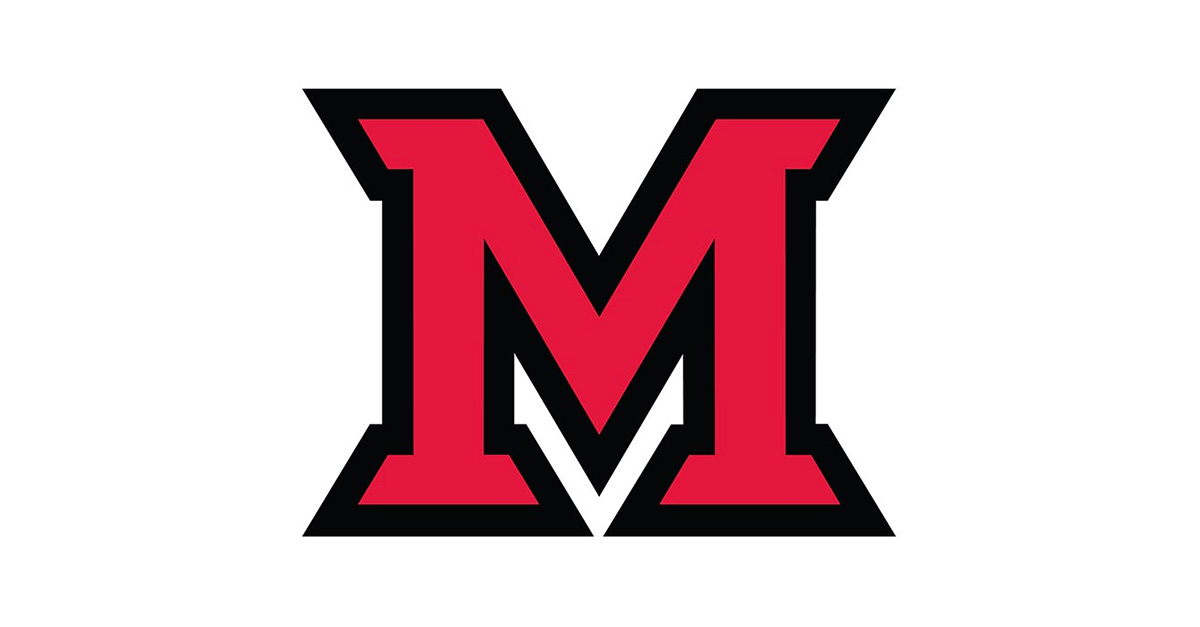 Sep 16, 2014
Thompson annuity gift to create two new funds at Miami
By Vince Frieden, associate director, development communications
Brian '64 and Marcia Wolff Thompson '64 have always been proud of their Miami University degrees, but it took an eye-opening social encounter to put that pride in a new light.
"We were with four other couples at a gathering of high school classmates, and the subject of Miami came up," Marcia recalled. "Suddenly one of the women almost shouted, 'You Miami people are so loyal.' We were surprised by the way she said it, but she was right. I don't know exactly what it is, but there is something special about the spirit and closeness of Miamians."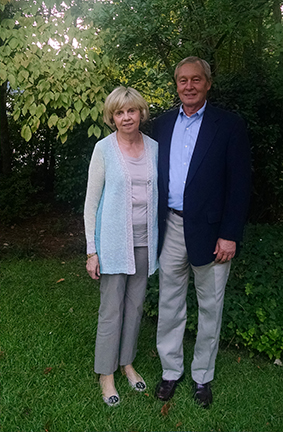 Marcia Wolff Thompson '64 and Brian Thompson '64 (contributed photo).
The Thompsons recently made an enduring expression of that loyalty by committing to a charitable gift annuity that will create two endowed funds at Miami. The Brian and Marcia Thompson Scholarship will support students within Miami's Department of Chemical, Paper and Bioengineering. The Carolyn Condit Volleyball Fund, established in honor of Miami's long-time varsity volleyball coach, will be used to meet the program's priority needs.
"We had been long-time annual donors to Miami and have always taken pride in the way Miami graduates support the university," Marcia said. "After researching charitable gift annuities, we felt like Miami presented the best opportunity to give back to a place that means so much to us and the best value in terms of tax benefits."
While the Thompsons, who celebrated their 50th wedding anniversary in August, grew up only two miles apart in Toledo, Ohio, Miami brought them together. The opportunity for a scholarship in the pulp and paper technology program—a debt he always wanted to repay—attracted Brian to Miami. Marcia transferred to Miami as a junior.
They met at a Kappa Alpha Theta-Phi Gamma Delta mixer in 1962, and they immediately shared a love for Miami and college sports that they still enjoy today.
"Whenever people ask about Miami, we always bring up the Cradle of Coaches," Marcia said. "We never missed a Miami home football or basketball game, and we made a lot of away trips too. We also take a lot of pride in Miami's Greek tradition."
After graduation, Brian earned his master's from the Institute of Paper Chemistry and went on to work as an engineer with Owen Illinois Forest Products Division. In 1987, after the division sold to another company, Brian took a job with The Quikrete Companies in Columbia, S.C., where he worked until his retirement in 2003.
Marcia, who majored in French while at Miami, went back to college to study accounting and earned her CPA certification, specializing in tax and forensic accounting until her 2002 retirement.
During a volleyball tournament at the University of South Carolina in 2000, they met Condit.
"She was very engaging and went out of her way to thank us for supporting the team, even writing us a very nice letter afterward," Marcia said. "Years later, while making my first trip back to Miami in 30 years, we stopped by her office, and she took the time to give us a tour of the athletic facilities. She's such a wonderful ambassador to Miami."
Always engaged Miami ambassadors themselves, the Thompsons have attended Miami football games throughout the country, including the unforgettable 1986 upset of nationally ranked LSU. Marcia also maintained a nearly 20-year connection with her Gamma Upsilon chapter of Kappa Alpha Theta, serving as regional financial district director until recently.
"When we graduated, we both took with us a genuine love of our Miami Experience and the value of our education," Marcia said. "We received such a good basis of education at Miami, and it was so important after we left."
Learn more about charitable gift annuities and other charitable giving strategies by visiting Miami's Office of Gift Planning.