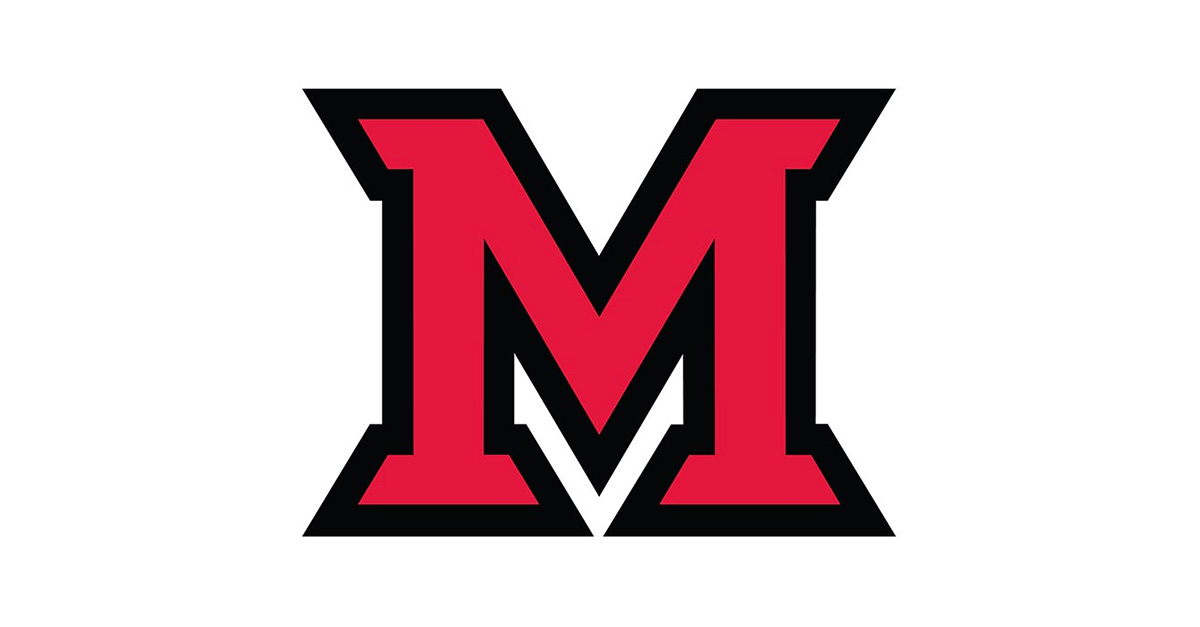 Oct 16, 2014
Join the Kill the Cup Challenge: Attend a photo shoot
Miami is in third place this week among the schools nationwide participating in the monthlong Kill the Cup Challenge.
"We are in third place, but only by a hair. Three schools are all within one percent of each other, and we are third in that list," said Anna Ginsky, sustainability education coordinator.
"But I think we have a solid chance of winning if people keep using their cups and uploading to Killthecup.com."
Join the Challenge: Take a selfie with your reusable cup and upload it to Killthecup.com — or have a special photo taken by a member of the InFocus photography club during one of its photo shoots.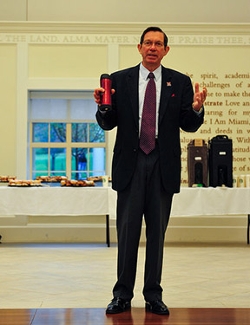 Miami President David Hodge greets the audience, with his reusable cup, at the Kill the Cup Kickoff (photo by Huichen Li, InFocus photography club).
InFocus and Green Team members have arranged photo shoots at the five coffee shops on campus. Stop by with your reusable cup and have your photo taken.
Oct. 17:  11 a.m. at Bell Tower Place
Oct. 20:  3 p.m. at King Café
Oct. 21:  10 a.m. at Dividend$
Oct. 22:  3 p.m. at Armstrong Student Center – Emporium
More dates and locations will be added next week.
The five coffee shop locations where you can fill your reusable cup  — Dividend$, Tuffy's, King Cafe, Bell Tower Place and the Emporium — typically sell nearly 2,775 cups of drip coffee a week, according to Ginsky. The majority of those were sold in single use disposable cups.
Help Kill the Cup and use a reusable cup the next time you buy coffee.
The teams that perform best in the waste reduction division or the social awareness division will be awarded $2,000 (first place) or $500 (second place) from Social Ventures for Sustainability to fund their own social impact projects.
Weekly prizes include $50 Amazon gift cards; the grand prize is an Apple iPad for each individual campus.