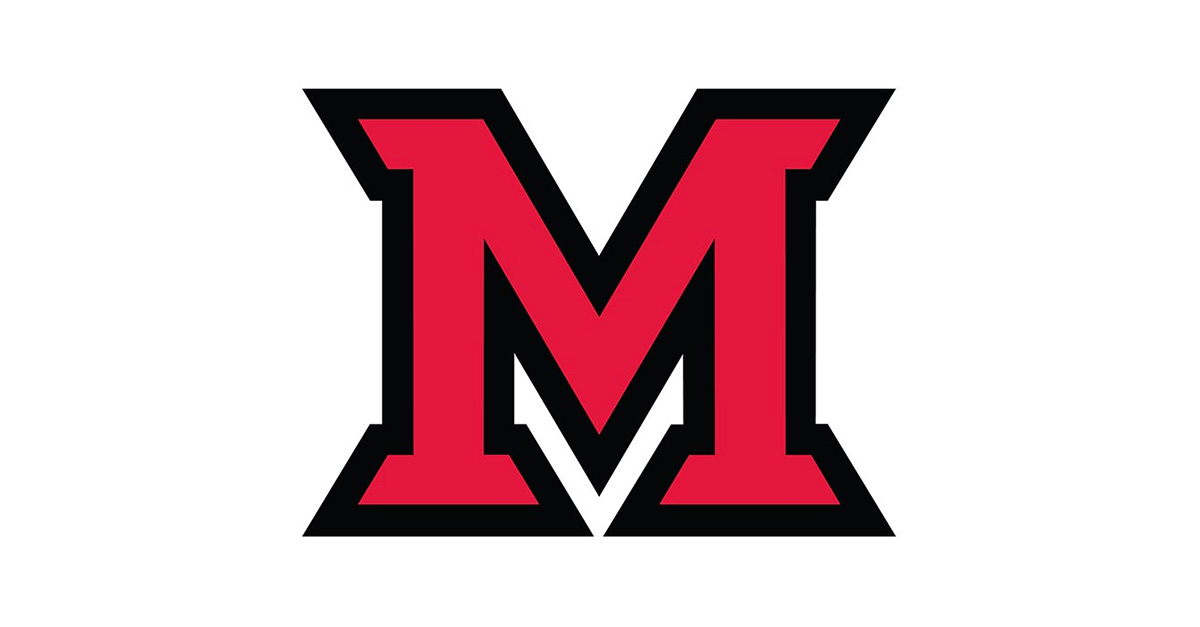 Oct 07, 2014
Columbus Mayor and King Arts Complex honor Wil Haygood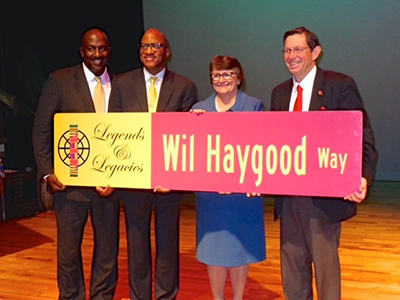 (L to R;) Greg Moore, executive editor of the Denver Post and moderator for the evening; honoree Wil Haygood; First Lady Valerie Hodge; President Hodge.
Columbus Mayor Michael B. Coleman joined the King Arts Complex in celebrating Miami University alumnus, visiting faculty member and author Wil Haygood as a 2014 Legends and Legacies honoree.
"I'm proud to help celebrate my good friend and Columbus native Wil Haygood," said Mayor Coleman. "Wil has lent his literary and journalistic talents toward making our community a better place, and we're happy to honor him and his contributions."
Now in its eighth year, Legends and Legacies recognizes the rich and diverse contributions of Americans by paying tribute to local, regional and national individuals. Honorees have shown a commitment to human rights, cultural democracy, artistic excellence and service that has impacted their community, city, state and/or nation.
As a part of the Oct. 2 ceremony, Coleman unveiled a mock street sign to signify that Mt. Vernon Avenue will be renamed Wil Haygood Way as a special tribute to Haygood. The real street sign will be installed within the week and will remain until next year's ceremony.
"I am truly honored and also stunned with the cultural honor bestowed upon me by Mayor Coleman and the King Arts Complex," said Wil Haygood ('76). "This is the city that nurtured my literary dreams, and the landscape I deeply love. It all seems imbued with a kind of wonder and magic that writers are simply not quite accustomed to."
Haygood has written several acclaimed nonfiction titles including King of the Cats: The Life and Times of Adam Clayton Powell, Jr.; The Haygoods of Columbus: A Family Memoir; and Sweet Thunder: The Life and Times of Sugar Ray Robinson.
In 2008, Haygood wrote the renowned Washington Post article that director and producer Lee Daniels developed into the movie "The Butler" starring six Oscar-winning actors in 2013.
Haygood, named Karl and Helen Wiepking Visiting Distinguished Professor for spring semester 2014-2015, will teach in Miami's department of media, journalism and film from 2015-2017.
The King Arts Complex, located in Columbus' Pythian Theater, offers a variety of performing, cultural and educational programs focused on disseminating the knowledge of significant African-American contributions to American culture and beyond.
Miami president David Hodge and his wife Valerie attended the ceremony.