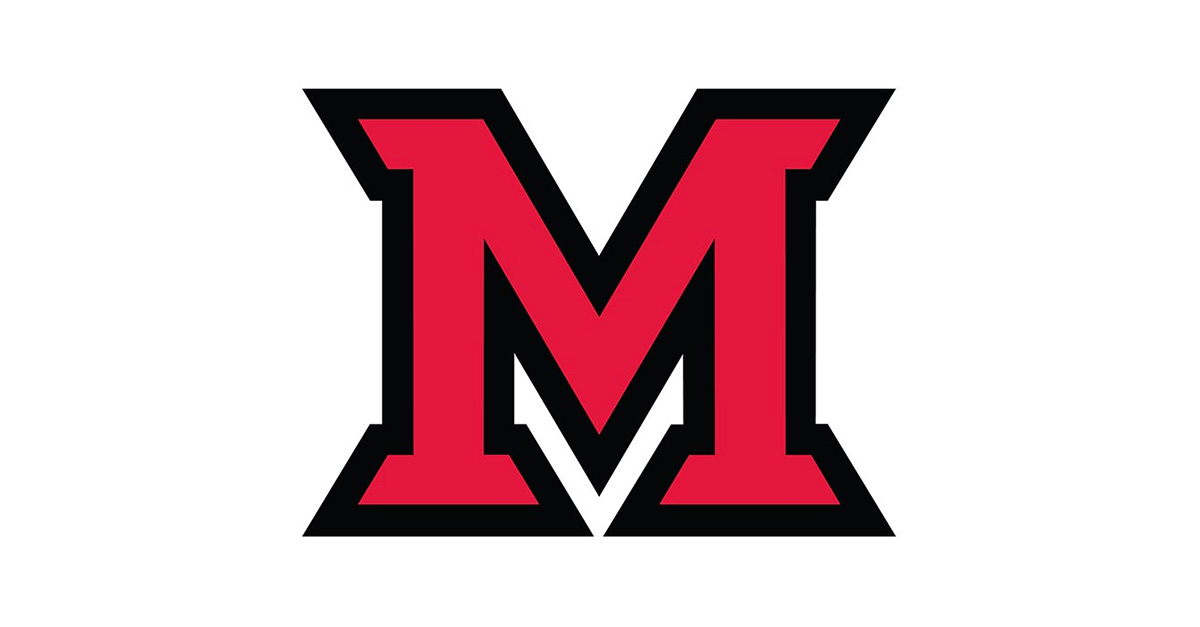 Dec 10, 2014
Roethlisberger Foundation supports Miami University Police K-9 unit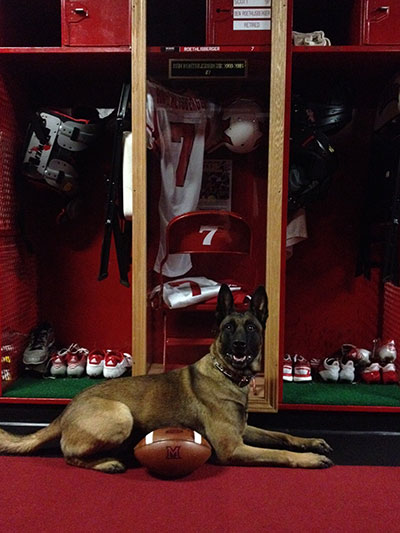 Miami's K-9 Figo.
Miami University's Police Department (MUPD) K-9 unit was awarded the Ben Roethlisberger (Miami '12) Foundation grant through the Giving Back Fund. It's the 11th grant the foundation has awarded during the 2014-2015 NFL regular season.
The
Ben Roethlisberger Foundation
distributes grants to K-9 units of police and fire departments in the cities and surrounding communities of each regular season away game that Roethlisberger's team, the Pittsburgh Steelers, play. The Cincinnati Bengals hosted the Pittsburgh Steelers on Sunday, Dec. 7.
"Thank you, Ben, for giving back to your alma mater, Miami University, and supporting our mission of keeping our campus and surrounding communities safe," said patrol officer and K-9 handler Keith Hibbard.
Miami's K-9 unit has been operational since 2005. The department's first dog, K-9 Ero, served Miami and southwest Ohio until his retirement in October 2013. Upon Ero's retirement, K-9 Figo, a Belgian Malinois, joined the department as Miami's explosive detective canine. Hibbard and Figo are the only explosive detection K-9 team in Butler County.
The team is also assigned to the U.S. Department of Homeland Security's Urban Areas Security Initiative region and 12 counties in the tri-state area including southwest Ohio, southeast Indiana and Northern Kentucky (SOSINK).
Hibbard says the department will use the $3,790 grant to purchase equipment to benefit training sessions hosted by MUPD. In the past year, the department has trained at various campus locations with SOSINK K-9 teams including the Cincinnati Police Department, the Oxford Police Department, the Hamilton County Sheriff's Office, the Ohio Fire Marshal's Office and the United States Marshal Service.
"The continued success of our K-9 unit and other regional K-9 teams that train with our K-9 unit will be strongly supported by this generous gift," explained Hibbard. "This equipment will enable regional K-9 teams training at venues on our campus to maintain a high level of readiness and preparedness to respond when called upon."
An Ohio native and national standout on the RedHawks football team, Roethlisberger is now in his 11th season as the quarterback for the Steelers. In October, he and his wife announced a $1 million donation to Miami's indoor sports center. The Ben Roethlisberger Foundation has distributed more than $1.2 million since its inception in 2007.
Founded in 1997, The
Giving Back Fund
is a national public charity that has provided philanthropic consulting, management and programming to more than 200 athletes, entertainers, entrepreneurs and other high net worth individuals.