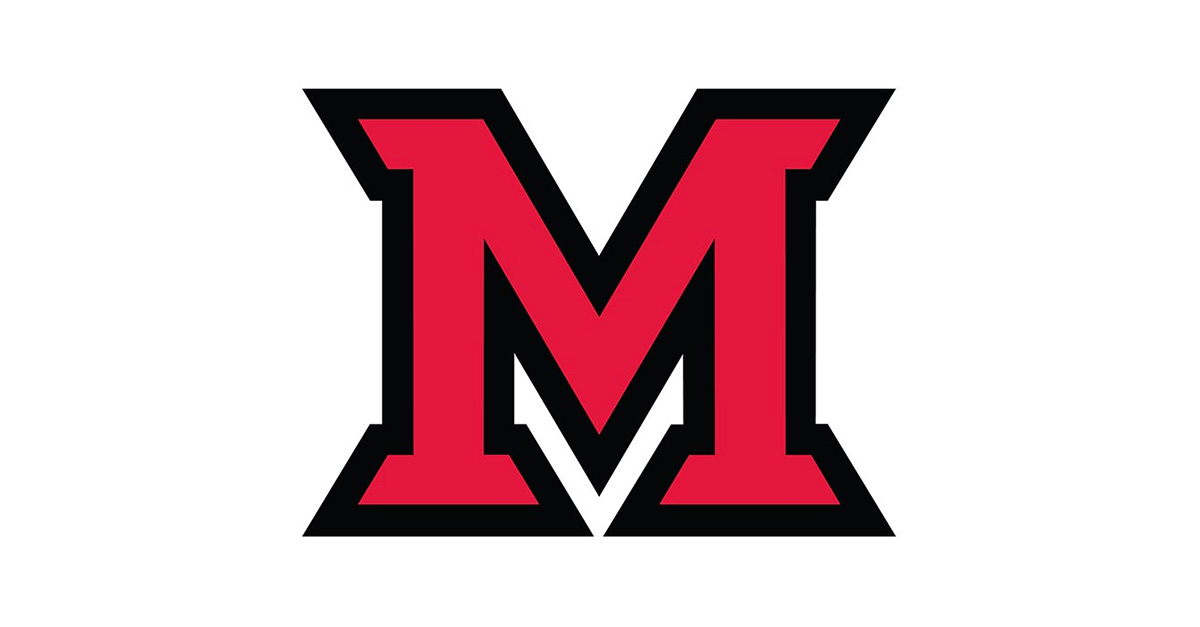 Mar 10, 2015
Miami honors alumni for service and accomplishments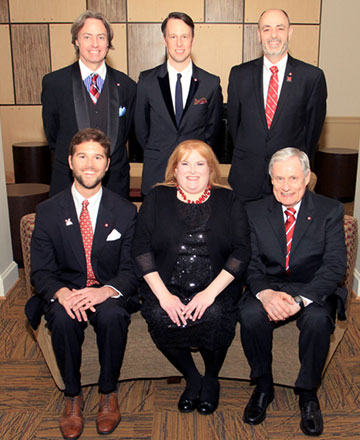 Pictured left to right: (front row) Brandon Beeken, Jessica Loxley, Jerry Strohmenger; (back row) Mark Curnutte, Greg Dunlop, Brent Shock.
From the Miami University Alumni Association
Miami University recognized eight alumni with 2015 alumni awards for their service to the Alumni Association.
Brandon Beeken (Miami '06)
H. Kenneth Gambee Award
Brandon Beeken received the H. Kenneth Gambee Award for his exemplary service to the Alumni Association as a young alumnus. Beeken was president of the Dallas/Ft. Worth Chapter just two years after graduating from Miami, and he currently serves on the Young Alumni Council.
Mark Curnutte (Miami '84 )
Bishop Medal
Mark Curnutte, who has made a living as a social justice writer, received the Bishop Medal in honor of his service to others. In addition to his 30-year journalistic career—21 of those years with the Cincinnati Enquirer—Curnutte authored A Promise in Haiti, a book that depicts his decade-long experience living among families in Gonaives as a Hands Together volunteer.
Greg Dunlop (Miami '94)
John E. Dolibois Award
Greg Dunlop received this year's John E. Dolibois Award. He served Miami as a New England Chapter alumni president, MUCORP volunteer and Miami University Alumni Association Board of Directors member. Dunlop also served as president of the Alumni Board and, through his efforts, changed the role of the board and how it operates.
Ron Harper '86
Distinguished Achievement Award
Ron Harper received the Distinguished Achievement Award, which recognizes an alumnus/alumna for achieving profound success in his/her chosen field or endeavor. After a record-setting basketball career at Miami, Harper was a top-10 NBA draft pick in 1986. He went on to win three NBA championships with the lauded Chicago Bulls of the mid-1990s and added two more championship rings with the Phil Jackson-coached Los Angeles Lakers before retiring from the NBA in 2001.

Tammy Kernodle
Effective Educator Award
Tammy Kernodle, professor of musicology, is this year's Effective Educator winner. Kernodle, nominated by members of the Class of 2010, was selected based on her commitment to going above and beyond the traditional parameters of education to make a lasting difference in the lives of her students.
Jessica Loxley
A.K. Morris Award
The A.K. Morris Award honors faculty/staff members who go beyond expectations to help the Alumni Association in serving Miami's vast alumni network. Jessica Loxley, catering and event manager for Carrillon Catering, received this year's A.K. Morris Award for her exemplary work in assisting the Alumni Association with catering and planning its many special events.

Brent Shock '92
Dave Roberts Award
Brent Shock, director of the office of student financial assistance, is the recipient of the Dave Roberts Award. Like Dave Roberts himself, Shock goes the extra mile in service to the division of university advancement.

Jerry Strohmenger
Honorary Alumnus
As husband to Cheryl Gabe '(Miami '69, M.Ed. '72, Ph.D. '88), Jerry Strohmenger actively volunteered in several alumni activities over the years, including establishing the Alumni Association's Cincinnati Chapter. Based on his support and loyalty to Miami, Strohmenger—a University of Cincinnati graduate—received this year's Honorary Alumnus Award.