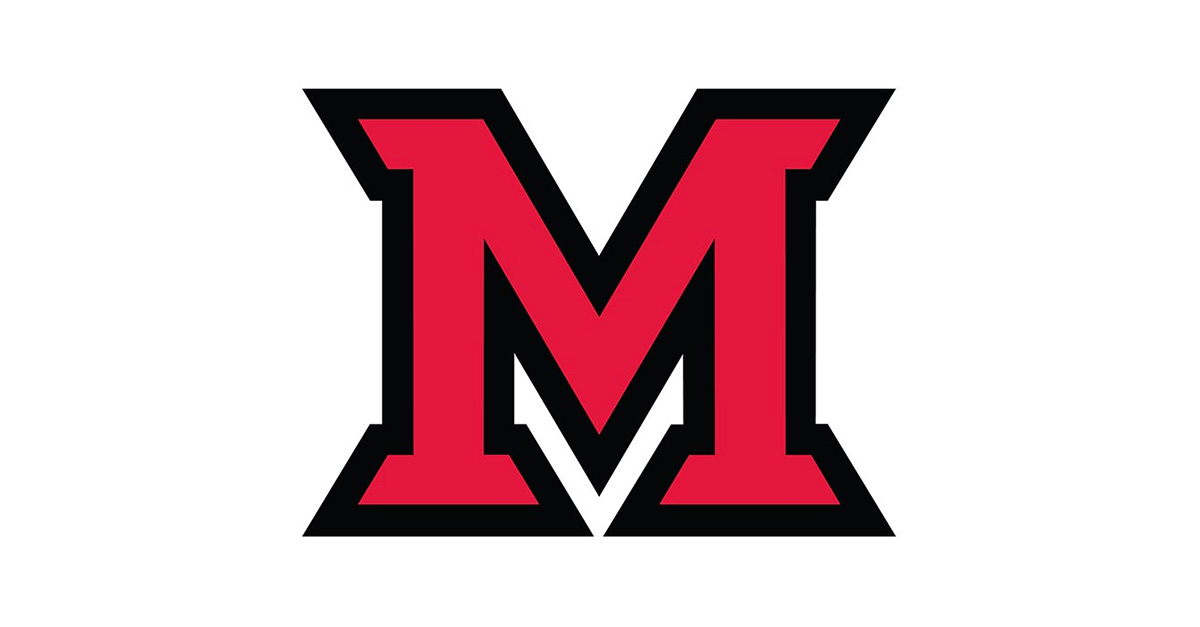 Apr 22, 2015
Miami's Dance Theatre Concerts April 25, 26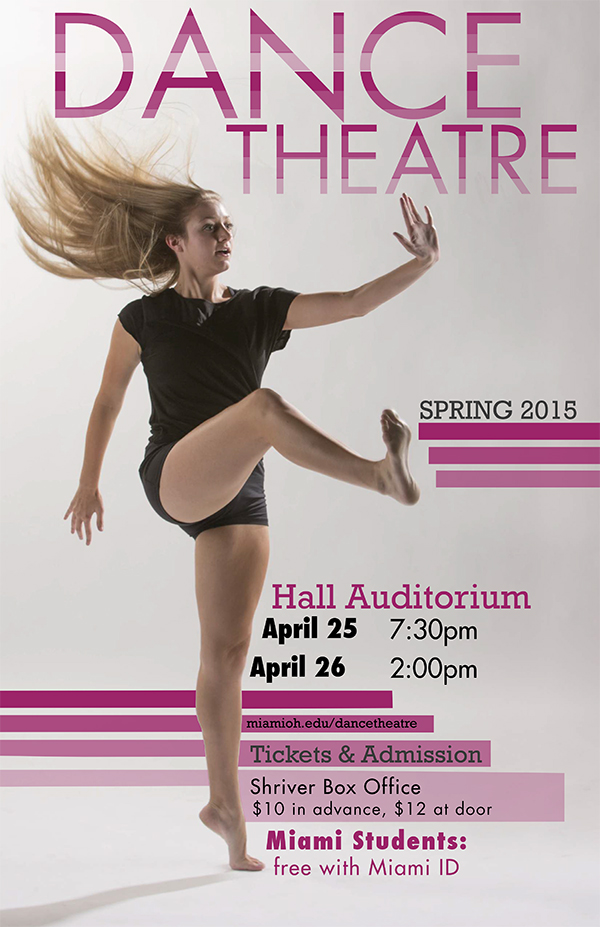 Miami University's Dance Theatre will present a spring concert at 7:30 p.m. Saturday, April 25, and at 2 p.m. Sunday, April 26, in Hall Auditorium.
A "TalkBack" will be held after the Saturday performance. 
Dance Theatre, directed by Lana Kay Rosenberg, includes elements of many dance forms, from modern and contemporary to jazz, tap and ballet.
The concert will feature dances choreographed by Rosenberg, guest artists, Dance Theatre alumnae and current company members, with music from artists ranging from Manitas de Plata to Goldfrapp and others.
Rosenberg restaged Hannah Copeland's "As We Are" that premiered in the April 2007 Dance Theatre concert, when Copeland was a sophomore at Miami.
Copeland succumbed to cancer last year, and the dance is done in her memory using videotape from the 2007 concert. 
Guest artist Gregory Robinson, freelance choreographer and former artistic associate of the Dayton Ballet, choreographed a jazz work, "Story Short."
Guest choreographer and Dance Theatre alumna Carolann Crittenden (Miami '10) of Cincinnati choreographed "Swept."
Kristin Bell (Miami '14), a Dance Theatre alumna, choreographed "Urban Spaces."
Student choreographers include Danielle Sadler, senior kinesiology major and Dance Theatre president, with "Uncertainty"; Taylor Sieve, senior math education and mathematics and statistics double major, with "Exult"; Elizabeth (Beth) Seither, junior English major and vice president of Dance Theatre, with "Invaded Lust; Shattered Us"; Liza Torrence, sophomore art education major, with "Eff!ciency"; and Hannah Ralston, sophomore middle childhood education major, with "Ole!"
Tickets are free for Miami students at the box office in Shriver Center and at the door. 
Tickets are $6 in advance and $8 at the door for other students/seniors; $10 in advance and $12 at the door for general admission.