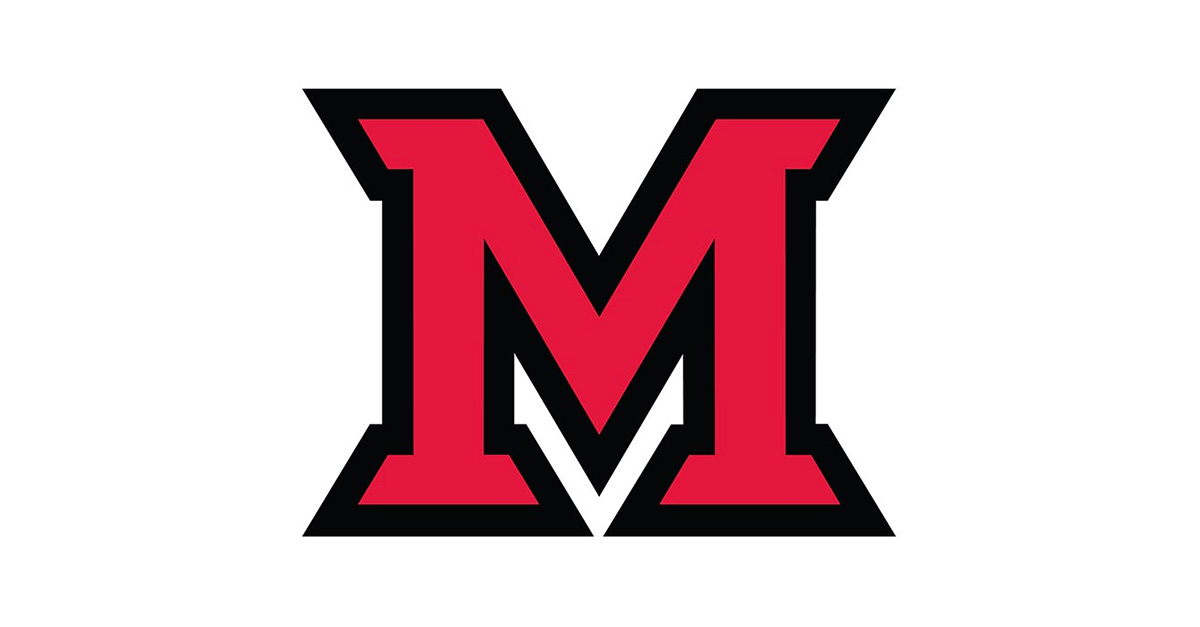 Apr 30, 2015
Native landscape garden planned in memory of Rebecca Eldemire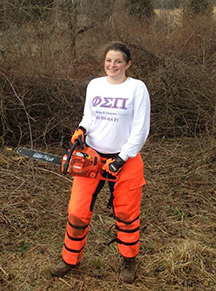 Becca Eldemire at work restoring local ecosystems by removing invasive plants.
by Susan Meikle, university news and communications, meiklesb@MiamiOH.edu
The Miami University community is working to honor the memory of slain Miami student Rebecca "Becca" Eldemire with a native landscape garden at Shideler Hall, currently under renovation.
Eldemire was a junior geography major and sustainability co-major with a geographic information systems (GISci) certificate. On February 1, "her bright future was cut short in a tragic act of violence," said David Prytherch, professor of geography and Eldemire's adviser.
Honoring her memory and passion for sustainability
Eldemire "was a unique student who reflected the best of Miami: A spirit of exploration, work ethic and dedication to improving the world for future generations," Prytherch said. "While her loss shook the entire Miami community, her passion for sustainability continues to inspire those who knew her."
To honor that memory and spirit, a native landscape garden is proposed for the west courtyard of Shideler Hall.
The Miami community and visitors will be able to experience a space including a quiet seating area, native plants and wildflowers, a geologic rock garden and a rain garden to slow and purify runoff.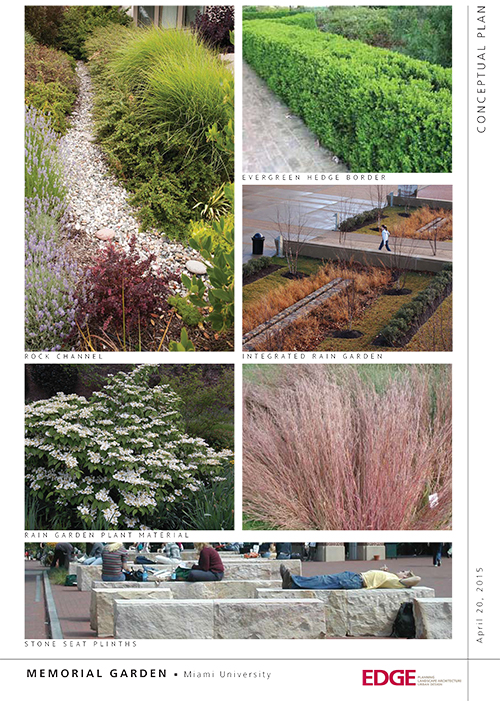 Elements proposed for the native landscape garden at Shideler Hall. The project is supported by donations: Even small gifts can help provide native plantings, keeping the garden blossoming into the future.
It is designed for both quiet contemplation and active learning, where learners of all levels can experience a native Ohio landscape and learn how to live more sustainably within it, Prytherch said. It represents collaboration between the departments of geography and of geology and environmental earth science, as well as the Institute for the Environment and Sustainability.
Prytherch has been working with Eldemire's family; physical facilities staff including senior project architect/manager Connie McCarthy and landscape architect Vincent Cirrito; and Mike Curme, dean of students, to design the garden in a manner that fits with campus plans. 
"We hope that this can be installed through contributions both from the project budget and donations," Prytherch said.
 A major renovation of Shideler Hall began last fall, including an addition and a series of upgrades. It will be completed in 2016 to house Miami's major environmental and geoscience units. 
Donations will keep the garden blossoming into the future
The native landscape garden, inspired by Eldemire, is designed for the Miami community to enjoy.  
"People are encouraged to learn more and consider supporting this project through donations to the Shideler Hall Renovation Fund," Prytherch said.
"Becca's life and work enriched this university," Prytherch said.
"We hope the Miami community can join us in honoring her commitment to learning and the environment on this campus she loved so much."
For more information contact David Prytherch (prythedl@miamioh.edu) or Vincent Cirrito, landscape architect (cirritv@miamioh.edu). 
Below is a southeast aerial view of Shideler Hall after renovations are complete. The memorial garden will be installed in the Shideler courtyard facing Culler Hall. In 2017, Culler will be incorporated into the East Wing Expansion of the Armstrong Student Center.