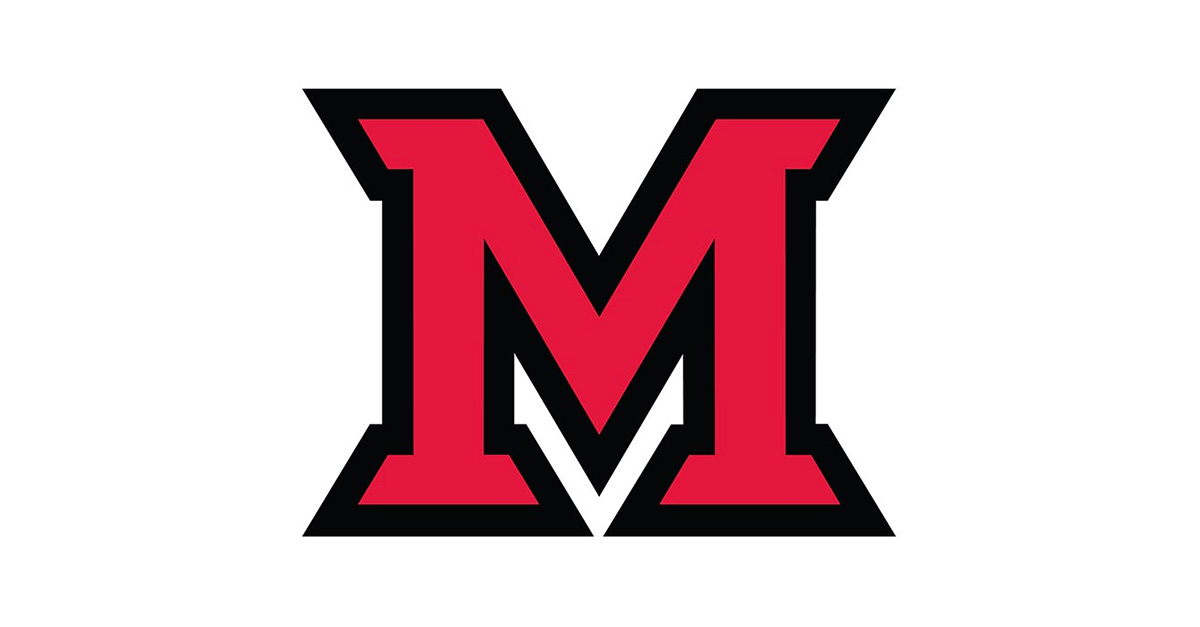 Apr 02, 2015
Help keep Miami's campuses tobacco-free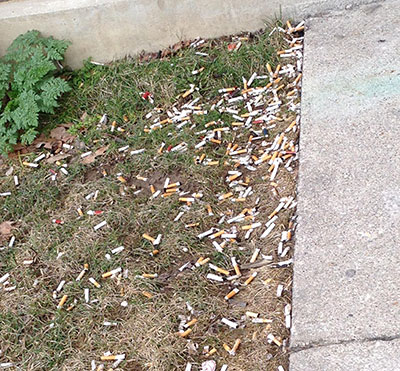 Cigarette butts cover a section of ground behind Bachelor Hall on the Oxford campus.
Miami University's campuses went from being smoke-free to tobacco-free in 2013, and with spring in the air, it's a good time for a reminder about the policy.
The policy's goal is to promote the health of students, faculty, staff and visitors. All Miami University campuses are designated smoke- and tobacco-free environments. Smokers and other tobacco users are not allowed to use tobacco products on Miami's campuses. This includes smoking in cars while parked on university property.  Supervisors are expected to uphold the policy with their staff and other employees who they see using tobacco.
Quitting tobacco use can be difficult, and Miami University is committed to supporting those who are ready to take action. Human resources staff created a website (miamioh.edu/hr/tobaccofree) that includes the policy, FAQs and resources to help people quit using tobacco.
Cessation options (including free classes, a nicotine replacement program and health coaching) and other resources are available to employees.
American Lung Association "Freedom from Smoking" program
Healthy Miami-approved
"Freedom from Smoking" is a program through the American Lung Association. This seven-week program (8 sessions) is led by a certified smoking cessation facilitator. Participants will be taken through steps to stay smoke-free by developing skills for good stress management, weight control, assertive communication and exercise.
Eligibility: This program is available to all Miami University employees and benefit-eligible spouses/domestic partners/dependents (18+ years).
Cost: A $30 program fee will be waived if the participant attends seven of the eight sessions. Any participant not meeting the attendance criteria will be required to pay the program fee through payroll deduction.
Contact benefits & wellness at healthandwellbeing@miamioh.edu to register for the program.
Nicotine replacement therapy program
Miami University is now offering a discounted cost schedule for nicotine replacement therapy (nicotine patches) through the health services center to employees and their dependents (age 18+) covered under the Miami University healthcare plan. The first set of patches (eight-week program) is available at no cost; subsequent sets of patches are available on a discounted cost schedule.
Discounted cost schedule:
100% for first eight-week program set (Miami University covers full cost)
Miami University subsidizes a portion of the cost and the individual is responsible for a portion of the cost as follows:
| | | |
| --- | --- | --- |
| Nicotine Replacement Therapy Patches | Individual's Responsibility | Miami's Subsidy |
| 2nd Set | 50% | 50% |
| 3rd Set | 75% | 25% |
| 4th Set & Beyond | 100% | 0% |
Patients will have a short meeting with the nurse practitioner upon receipt of each set of patches. Should individuals need to purchase subsequent sets of patches, the health services center will accept payment by cash or check. Please contact the center at 529-2607 to make an appointment to receive the patches.