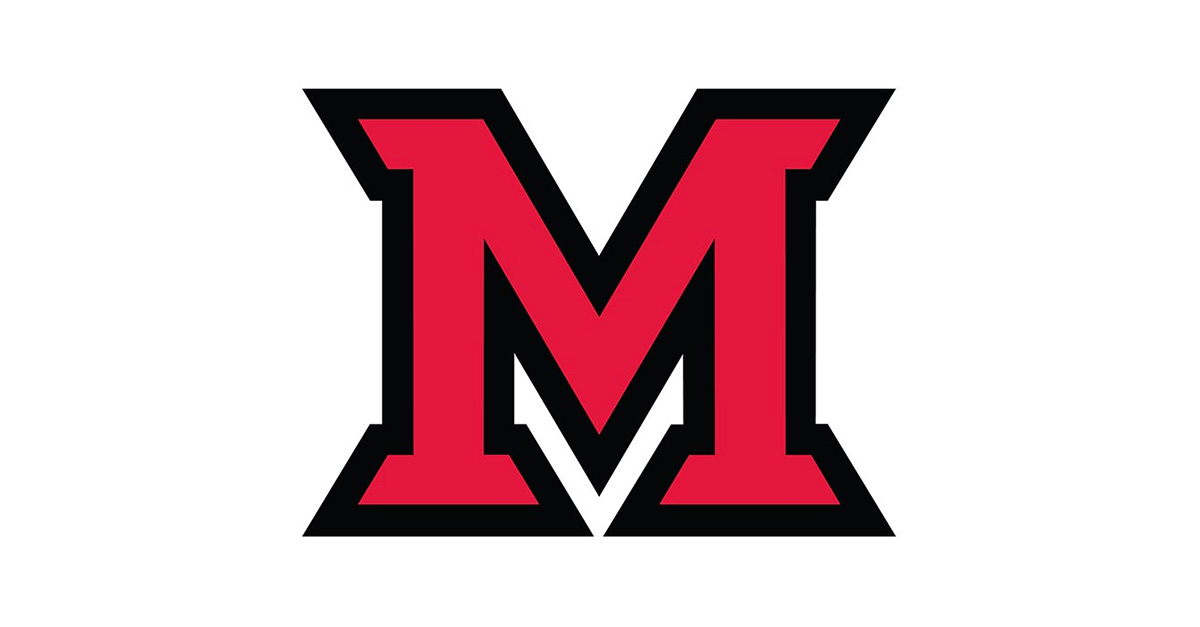 May 06, 2015
Heeyoung Tai and senior Jessica Walpole honored by the Mallory-Wilson Center for Healthcare Education
Senior premedical student Jessica Walpole and Heeyoung Tai, senior lecturer of chemistry and biochemistry, were honored with awards from the Mallory-Wilson Center for Healthcare Education.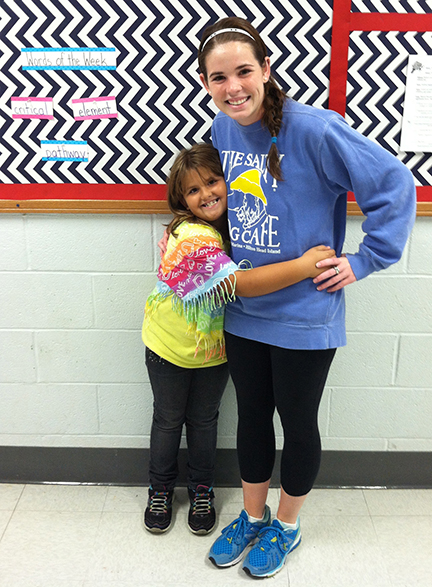 Jessica Walpole with her Big Brothers Big Sisters "Little" at Kramer Elementary School. 
Walpole, a biochemistry and zoology double major and neurobiology minor, received the 2015 Ken (Miami '67) and Joan Frankel Outstanding Premedical Student Award.
Tai received the recently established Mallory-Wilson Center Faculty/Staff Recognition Award.
They were recognized at an awards ceremony at the center April 22. 
The Outstanding Premedical Student Award recognizes one graduating premedical student each year who has demonstrated excellence both in and outside the classroom.
Walpole, who will be attending the Ohio State University College of Medicine, has conducted undergraduate research for the past four years with Chris Makaroff, professor of chemistry and biochemistry and interim dean of the College of Arts and Science.
She participated in cancer research at University Hospitals in Cleveland with Julian Kim, M.D. (Miami '82) this past summer and was selected for the Summer Pediatric Research Scholars Program at Akron Children's Hospital the summer after her freshman year.
She is a member of the Mallory-Wilson Center Student Advisory Board, president of Miami's chapter of the medical fraternity Phi Delta Epsilon and a tutor at the Rinella Learning Center.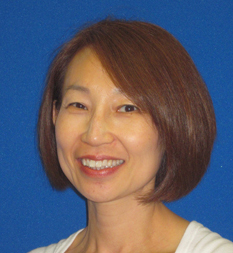 Heehoung Tai, senior lecturer of chemistry and biochemistry
She has also been involved with the Big Brothers Big Sisters of Butler County program during each of her four years at Miami.
For fun, Walpole has taken advantage of Miami's intramural sports program, having played "a lot of intramural sports over four years. "This year we were champions of indoor volleyball and bumper ball," she said.
The Mallory-Wilson Center Faculty/Staff Recognition Award was established in 2014 to honor one faculty or staff member each year who demonstrated outstanding dedication and commitment to undergraduate premedical training.  
Members of the center's Student Advisory Board select the awardee from nominations received from graduating seniors.
Students nominating Tai wrote of her passion and dedication to providing support, knowledge and lifelong critical-thinking skills needed for a career in service to others, said David Pennock, director of the Mallory-Wilson Center.   
Tai serves on the Faculty Pre-Health Advisory committee and the steering committee for the Premedical Scholars Program.  She is also the chief departmental adviser for the department of chemistry and biochemistry.