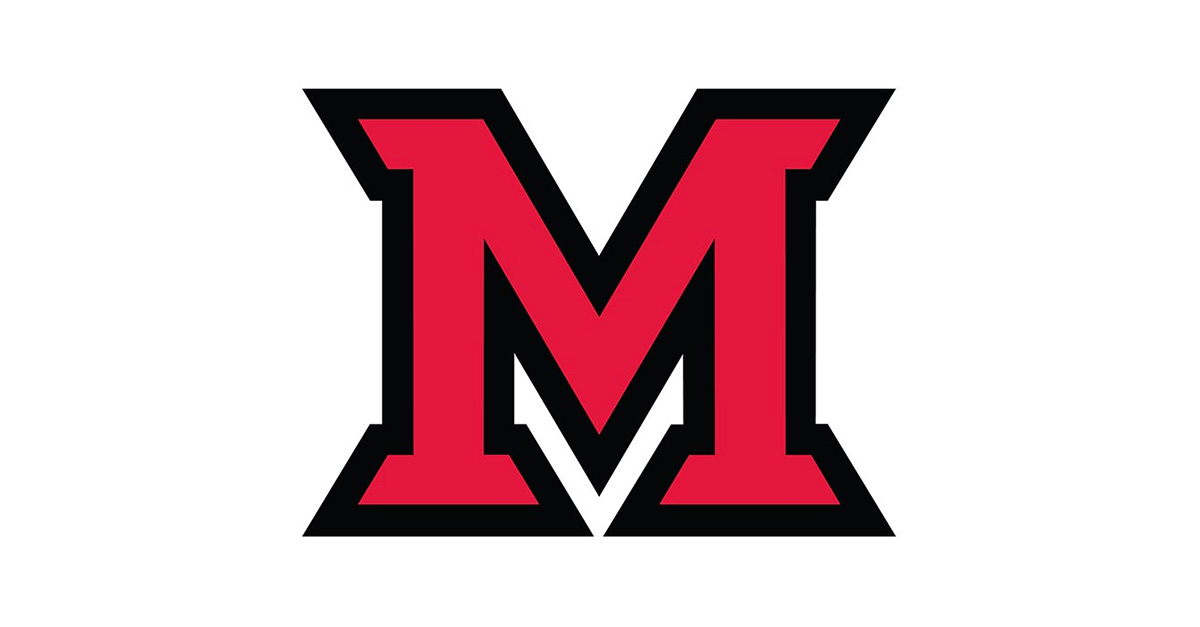 Jun 18, 2015
Summer Reading Program countdown: Day 1 of 46: Break the rules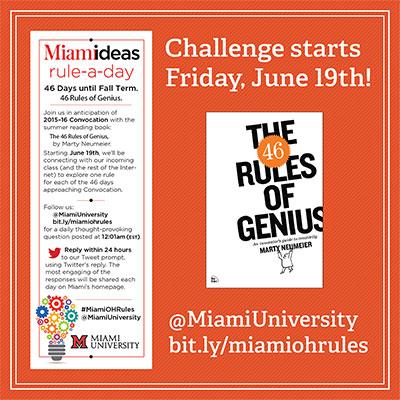 by Carole Johnson, university news and communications
Today begins the 46-day countdown to Convocation 2015. A social media campaign launches today to highlight this year's summer reading book, The 46 Rules of Genius: An innovator's guide to creativity.
Join in the fun on Twitter (@MiamiUniversity) and at www.MiamiOH.edu as faculty, staff, upperclass students and incoming first-year students build momentum for the start of 2015-2016.
The 46 Rules of Genius, by Marty Neumeier, defines 46 rules that anyone can follow to become a genius.  Neumeier's book follows the premise that a high IQ is not necessary to become a genius. He defines a genius as "someone who changes our understanding of a topic by turning insight into innovation."
Each working day of the week, a "rule of the day" will be posted via Twitter. The entire Miami community is invited to post personal reactions to the rule.  Some of them also will appear on Miami's homepage.
It's not too late to sign up: Be a facilitator
Faculty and staff can sign up online to help facilitate breakout sessions that will follow the main convocation program.