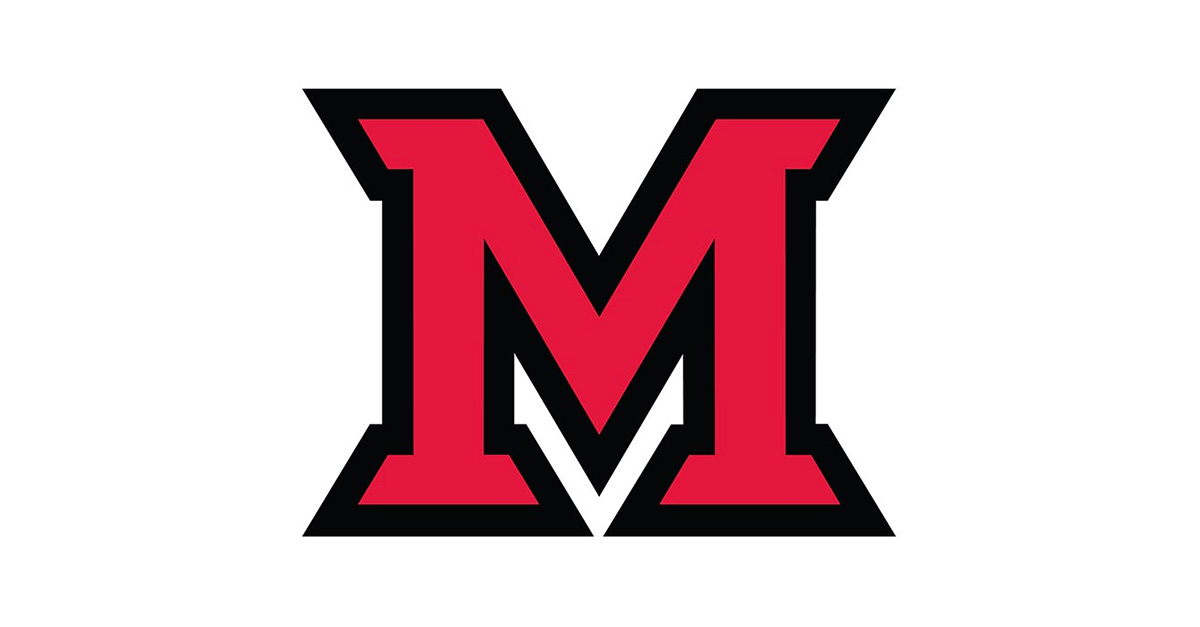 Aug 18, 2015
#MoveInMiami starts tomorrow
Faculty and staff involvement key to one-day giving event's success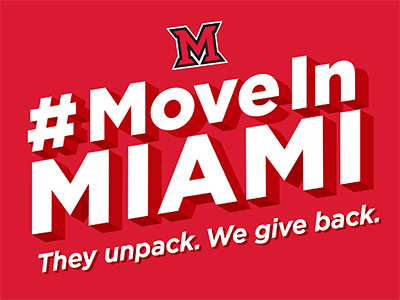 by Vince Frieden, associate director, development communications 
#MoveInMiami begins at 6 a.m. tomorrow (Aug. 20) to welcome the incoming Class of 2019 to the Miami University family and to involve alumni, friends, faculty and staff in a one-day giving campaign supporting the university's future.
What is it?
#MoveInMiami is a one-day fundraising event, beginning at 6 a.m., Thursday, Aug. 20.
The fast-paced day plays out on social media, with participants using #MoveInMiami to share their stories and encourage others. Prizes will be awarded via Twitter and Facebook throughout the day. #MoveInMiami is about participation, and donors are encouraged to give in any amount — it all adds up — to anything at Miami that is most meaningful to them.
2019 is the number to remember
* #MoveInMiami is about honoring the Class of 2019 on their move-in day—a day that many Miami alumni remember fondly.
* #MoveinMiami begins at 6 a.m., Thursday, Aug. 20, and ends at 2:19 a.m. Friday, Aug. 21, lasting a total of 20 hours and 19 minutes.
* The goal of #MoveInMiami is for 2,019 donors to make a gift to whatever at Miami is most meaningful to them. Meeting that goal will unlock a $100,000 matching gift.
#MoveInMiami 2014 success
* In 2014, #MoveInMiami crushed its goal of 2,018 donors by 161 percent, unlocked a series of matching gift challenges and raised $506,371.
* The 3,257 donors accounted for about 10 percent of the donor participation Miami typically sees for an entire year.
* #MoveInMiami donors ranged from 20 years old to 90. Of the donors, 44 percent were young alumni and 26 percent were first-time Miami donors — both important giving demographics for Miami's future.
How can faculty and staff help?
Miami's faculty and staff graciously give back every day through the support and guidance they provide our students. Many also are generous financial supporters of the university. #MoveInMiami is one more opportunity to show that support and to engage former students in giving back to your department and priorities. Here's how:
* Make one-time or recurring gift in support of any fund or program at Miami that is meaningful to you.
* Join fellow Miami employees by signing up for payroll deduction. All payroll deduction gifts, whether existing or new, will count toward #MoveInMiami.
* Get the word out. Join the conversation on Facebook, Twitter, Instagram and more by using the hashtag #MoveInMiami and share the opportunity to "Move Miami" with your co-workers, former students and friends.

To learn more, make a gift, or find resources and suggestions to help you get the word out, visit MoveInMiami.org.