Faculty and staff can purchase tickets to the Homecoming football game at a discount.
Sep 17, 2015
Get tickets: Faculty and Staff Appreciation Day at the "Battle for the Victory Bell"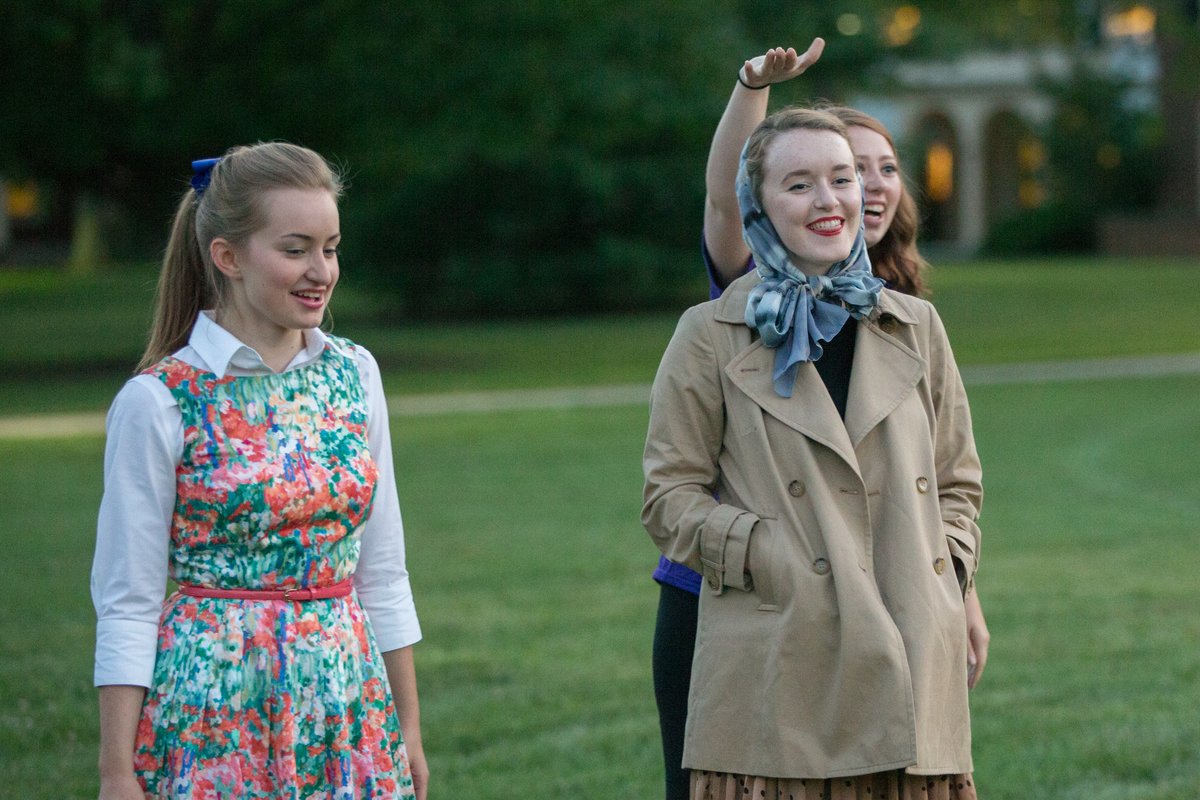 Students dress up in '60s fashion during a Homecoming event. The theme for this year is "Through the Decades." View more photos of homecoming and other activities from this week online.
Homecoming Week is heading into the annual "Battle for the Victory Bell," 3:30 p.m. Saturday, Sept. 19, at Yager Stadium.
The RedHawks host the University of Cincinnati Bearcats in this age-old football tradition. It's also Faculty and Staff Appreciation Day. Employees, along with their families, can purchase game tickets for just $20 each with a valid Miami ID.
Join the fun at a free pregame reception
In addition, faculty and staff are invited to a pregame reception that features free hotdogs, pop corn, drinks and ice cream and a meet-and-greet with the hockey and softball teams. The event is free, but an RSVP is required to attend the event.
To purchase Faculty and Staff Appreciation Day tickets, call 513-529-4295, visit the athletic office inside Millett Hall (10 a.m-6 p.m, Mon.-Fri.) or go online. Use the promo code FACSTAFF15.