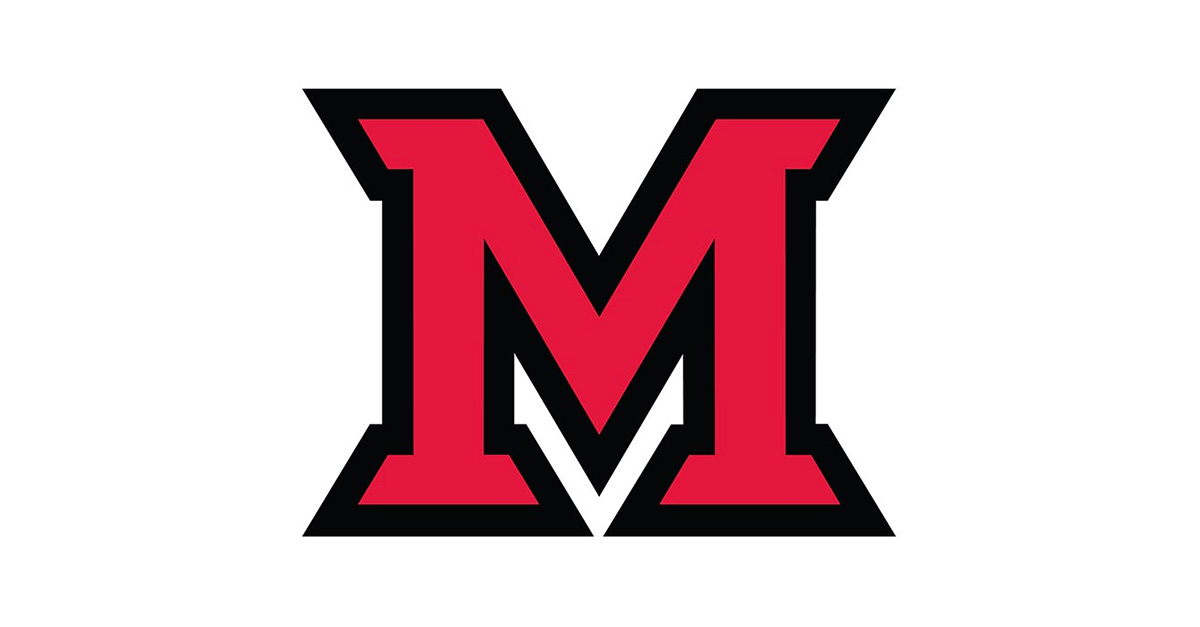 Nov 05, 2015
Commentary: Did that really just happen? Jim Brown at Miami?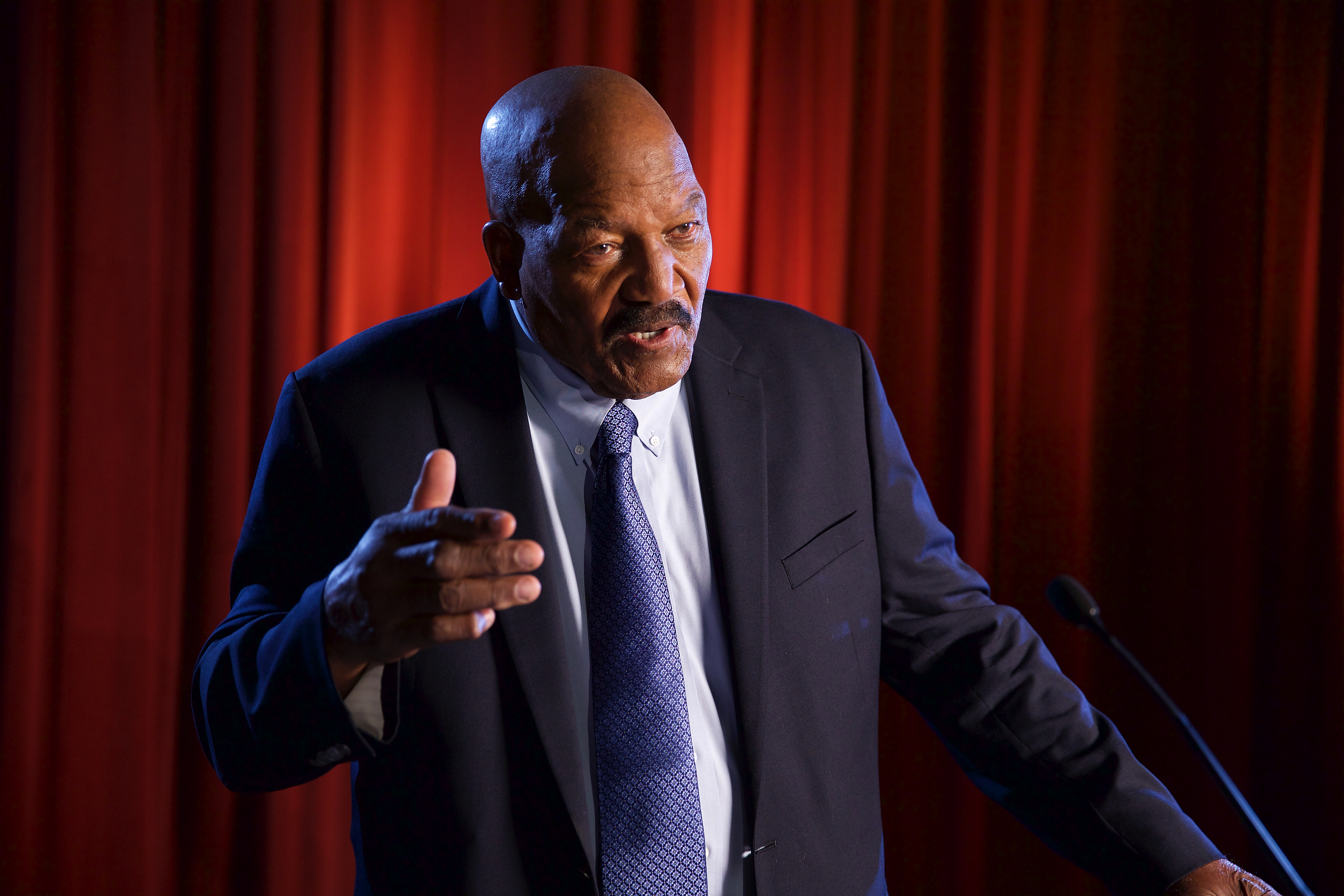 NFL legendary running back Jim Brown discusses legendary football coach Paul Brown while filming a segment for CBS Sports at Miami's Farmer School of Business. (Photo by Jeff Sabo) (Watch the segment online.)
by Ritter Hoy, university news and communications
My brothers didn't believe me when I told them Tuesday night I would be helping CBS Sports coordinate and produce a segment featuring Jim Brown. Yes. THAT Jim Brown. Is there another Jim Brown?
Arguably the best player in NFL history, the 79-year-old man's stature is still towering and intimidating, but his expressions and interactions are gentle, sincere and, at times, comedic.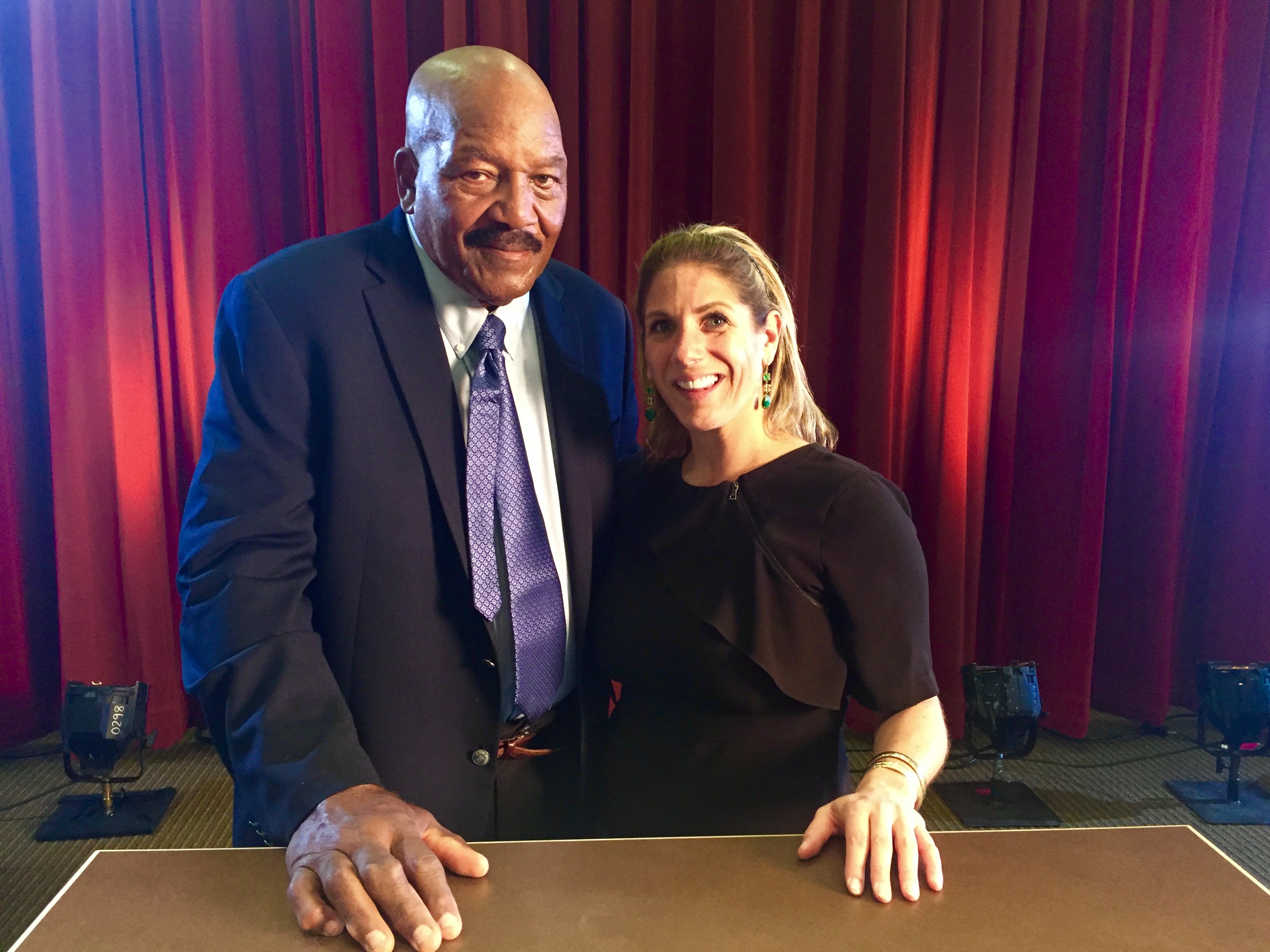 Jim Brown said he didn't need a nickname in the locker room, but he laughed that I called him "Bear Paws" for the day. (Photo by Jeff Sabo) 
Jim Brown was on campus filming a promo for this week's NFL Thursday Night Football game, the Cleveland Browns at the Cincinnati Bengals. The hall of famer played his entire nine-season record-setting career in Cleveland, mostly under the direction of legendary football coach Paul Brown.
Before Paul Brown cemented his legacy on football in Cincinnati (where the stadium bears his name), and before he dominated the All-America Football Conference in Cleveland (where the team bears his name), he was the starting quarterback at Miami University. He stepped into big shoes when he got the job in 1928, replacing then-recent graduate Weeb Ewbank.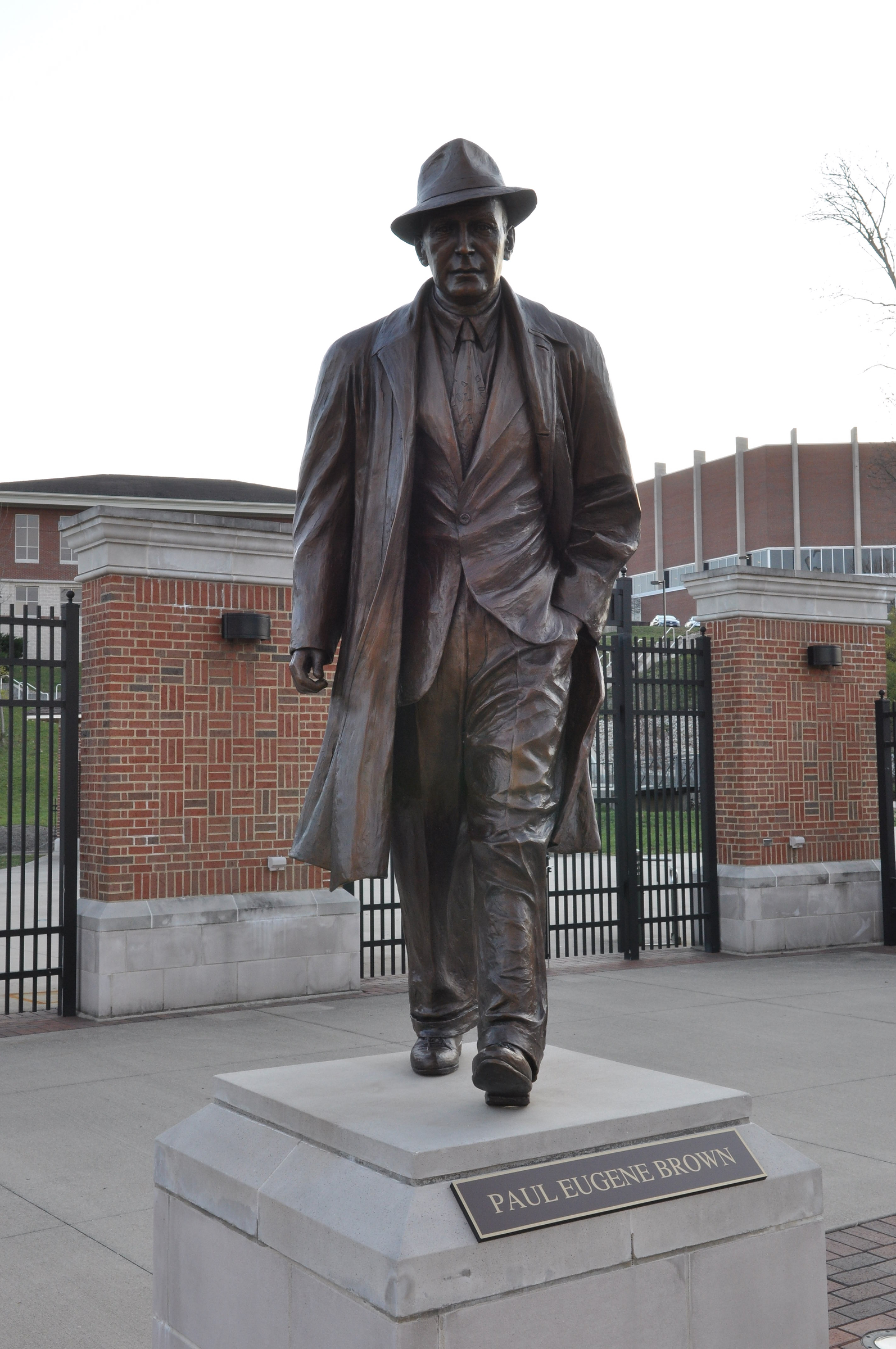 Paul Brown was the head coach in 1957 when the Cleveland Browns selected Jim Brown in the first round of the NFL draft. The running back was named NFL Rookie of the Year under the coach. Coach Paul Brown has a statue at the Cradle of Coaches Pavilion at Yager Stadium.
I asked my dad what I should say to Jim Brown, thinking I would only have one shot at asking him anything. As it turns out, I had the privilege of escorting him to the shoot location.
Brown flew from his home in Los Angeles to Indianapolis. He took a car from the airport to the Elms in Uptown Oxford, where he spent the first part of the day with his driver, Larry.
He arrived at the Farmer School of Business around 2:15 p.m., greeted by a student who professed to be a "huge fan," and given his enthusiasm and excitement upon seeing Jim Brown, I really can't disagree.
Brown slowly followed my lead to the entrance of the school as cameras trailed behind us. We got to the set (25 FSB) and into a room housing a local makeup artist hired for the shoot. About 60 students volunteered to be in the CBS feature and enjoyed being in a classroom with Brown. 
When Jim Brown speaks, you can close your eyes and hear the conviction of his words in his voice, reminiscent of Morgan Freeman. Any sports fan will get goose bumps listening to history's greatest player talking about a coaching legend. Thinking about Paul Brown walking the same sidewalks as I do made the script even more personal.
Jim Brown said Paul Brown was a great coach who didn't tolerate lazy players. He said Coach Brown wouldn't let anyone get away with anything on or off the field. He told me he was fond of the years he spent with him, despite rumors of a sour relationship between the men.
Tuesday was Jim Brown's first trip to Oxford, Ohio, and he was astounded by the beauty of the campus and the surrounding country. He said he thought the campus was a masterpiece and felt it fortuitous to be visiting the area during fall, because he imagined it as the most beautiful season.
One of the CBS crew was on familiar ground - Gareth Hughes, son of former graduate school dean John Hughes, is a Talawanda grad who hadn't been to Oxford in several years.
A little known and forgotten fact? My dad told me Jim Brown was an All-American lacrosse player in college. When I asked him, he said he never liked one sport more than another. He said it was like someone telling him he had a better looking girlfriend than his buddy.
As I shut the door to the Cadillac taking Jim Brown to Cincinnati, a group of male students drove by honking their horn, screaming, "Go Browns!" The pro didn't miss a beat. He waved back at the group with his giant hands and shouted, "Go Browns!"
Editor's note: This piece does not appear in the normal Commentary site so that we could include photos.