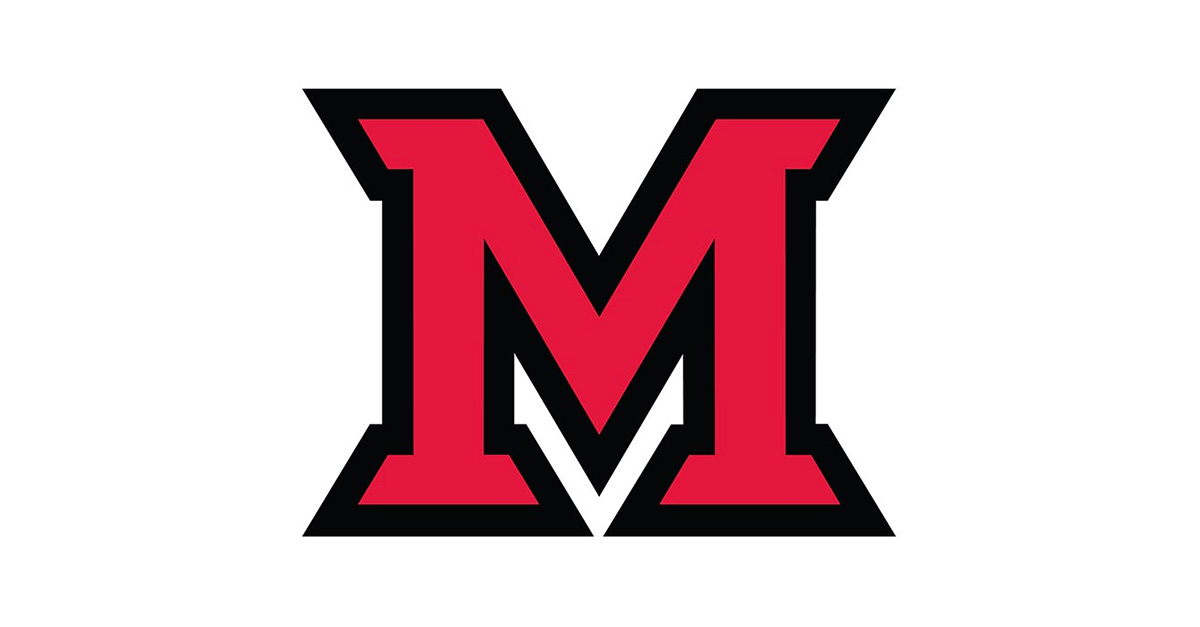 Jan 22, 2016
Miami's physical facilities stays busy during winter term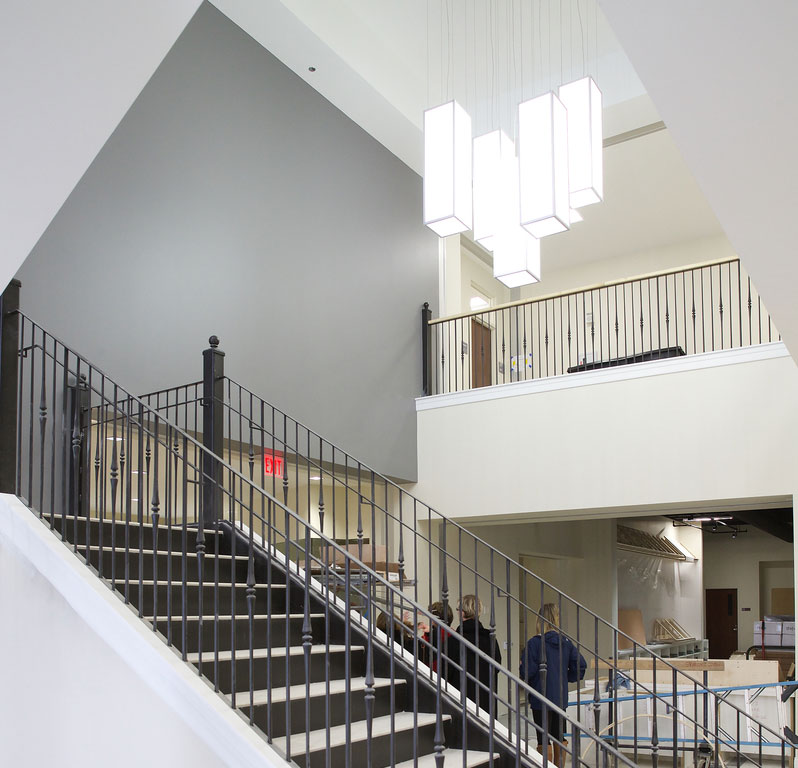 The entry way of the newly renovated Shideler Hall features a museum. The museum is scheduled to open at a later date. (Photo by Jeff Sabo, university communications and marketing)
by Ritter Hoy, university news and communications
Winter term doesn't mean it's a "break" for the people responsible for making Miami University operational. In fact, the physical facilities department tends to log long hours during slower academic terms to wrap up work that's difficult to complete when the buildings are at capacity.

"It's imperative we have time to get into buildings to conduct repairs and routine maintenance when we're not disrupting students or faculty," said Cody Powell, associate vice president of physical facilities. "We use breaks in the academic year to complete projects that would otherwise be invasive."

Physical facilities used winter term 2016 to work on the following:

Armstrong Student Center - Began work to accommodate phase two of construction to the center's east wing.

Art building - Renovated classroom space by updating technology (e.g. speakers and projector) and installing new materials (e.g. white and tac boards, sink, dividers, ceiling, carpeting and outlets). The space will be shared between art education, arts management and the Highwire Brand Studio.

Culler Hall - Closed for rehabilitation to accommodate phase two of the Armstrong Student Center.

Emerson Hall - Replaced shower fixtures.

Engineering building - Added a glass wall near the elevator to recognize honors students in the College of Engineering and Computing.

Farmer School of Business - Removed two walls in Room 1036 to enlarge classroom and created new office space and modified the receptionist area in Room 3075N.

Heritage Commons - Replaced toilets in Pines, Fisher and Logan halls.

Roudebush Hall- Added walls to create separate office space and a conference room.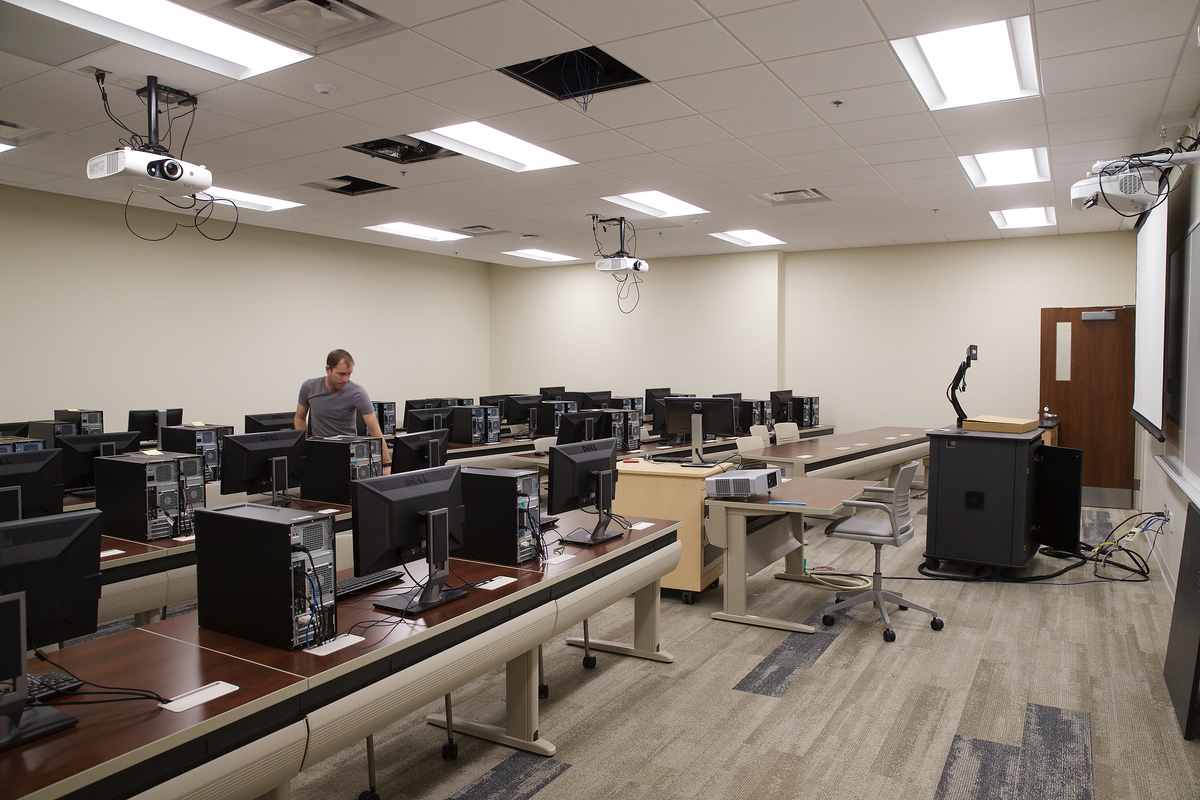 The 90,000 sq. ft., newly renovated Shideler Hall houses an array of innovative resources for faculty and students primarily in the fields of geology, environmental earth science, geography, and environment and sustainability. (Photo by Jeff Sabo, university communications and marketing)
Shideler Hall - The newly renovated building will reopen for classes Monday, Jan. 25.

Shriver Center - Began renovations to accommodate the relocation of the Rinella Learning Center, student disability services and the office of admission from the Campus Avenue Building to Shriver. Updates to the building will also create space for Miami Market C and conference and event services. The bookstore is also undergoing minor renovations.

Tappan Hall - Replaced shower fixtures.

Thomson Hall - Replaced spline ceilings in the third floor in lounges and corridors.

Various buildings - Repaired fire escapes.

Various residence halls - Cleaned restrooms and HVAC exhausts.