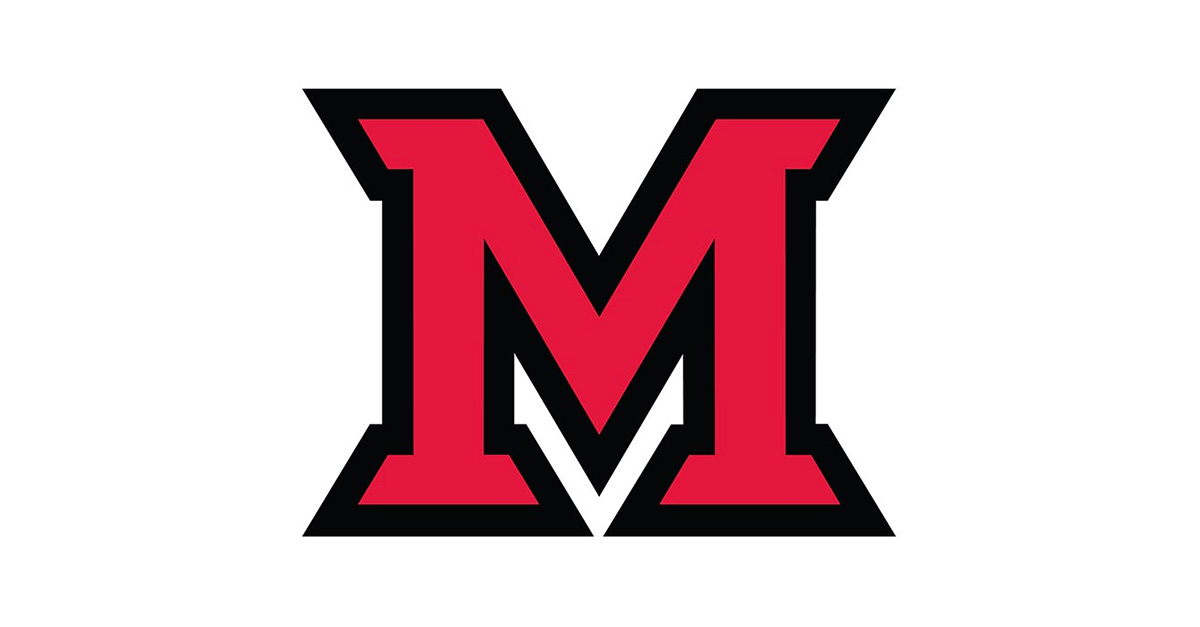 Jan 15, 2016
Miami Middletown announces 2016 Athletic Hall of Fame inductees
by Ruth Orth, Miami University Regionals
The Miami University Middletown Athletic Hall of Fame will induct its 10th class at 7 p.m. Saturday, Jan. 23, in the Campus and Community Center.
The newest members are Shandar Musselman Thompson, Matt Knott and Jim Sliger. "These inductees have enriched their communities and all those around them," said Cheryl Miller, Miami Middletown's director of athletics. "We are honored to be able to recognize them for their contributions while at Miami Middletown and beyond."

Thompson, 2007-2010, was a four-year member of the women's basketball team. She was selected first team All-ORCC in 2008-2009 and 2009-2010 and second team All-ORCC in 2007-2008. She helped lead her team to the 2007 ORC State Championship by being named tournament Co-MVP.

Thompson was an Academic All-Conference member three times from 2008-2010 and won the Lynn Darbyshire Warrior Award in 2008. She finished her career as the all-time leader in rebounds and blocked shots with 808 rebounds and 56 blocks. She ranks seventh all-time in points scored with 1,127 points. For her career she averaged 13.91 PPG and 10.0 RPG.

Thompson earned an associate's degree in education from Miami.

Knott, 1994-1997 and 1998-1999, was a four-year member of the men's basketball team. He was selected first team All-ORCC 1996-1997 and second team All-ORCC in 1998-1999. He helped lead his team to an ORC State Championship in 1995 and ORCC championships in 1994-1995 and 1995-1996. Knott received the Lynn Darbyshire Warrior Award in 1995. During his career, he averaged 11.67 PPG and totaled 1,214 points. Knott was 226/282 for 80 percent from the free throw line while sinking 150 3-pointers during his 104 game career.

Knott earned both a bachelor's in zoology and a master's in teaching from Miami.

Sliger, 1973-2007, was a part of Miami Middletown athletics for over 30 years as a player, coach and administrator. Sliger played basketball from 1973-1976 and helped lead his teams to a record of 54-23. For his career, he shot 72 percent from the free throw line while converting 52 percent from the field and was the Warrior Award recipient in 1975.

Sliger helped launch the MUM women's basketball program by becoming the program's first head coach in 1976 and serving in that capacity until 1988. His record was 135-108, and he directed the team to ORCC championships in 1979 and 1987 and consecutive ORC state titles in 1987 and 1988.

He coached the men's team from 1988-1998. With a record of 159-97, he again led his teams to ORCC championships from 1994-1996 and an ORC state title in 1995. Sliger completed his basketball coaching career with an overall record of 294-205. He has also served as the golf coach and baseball coach. ? 

He held the position of coordinator of student activities from 1977-1995 and director of student activities and athletics from 1995-2007. He helped establish Miami Middletown's Athletic Hall of Fame in 2007, the same year he retired.

He earned both a bachelor's degree in education and a master's degree in counseling from Miami.

The induction ceremony will begin with a social hour at 5 p.m. followed by a dinner catered by the Montgomery Inn at 6 p.m. and the induction ceremony at 7 p.m.

Cost for the event is $35, with all proceeds going to benefit the Greg Lansaw Scholarship Fund and Miami Middletown athletics. Lansaw, who lost his battle with cancer 11 years ago, was the ThunderHawk golf coach from 2001-2004.

Tickets are available through 5 p.m. on Wednesday, Jan. 20, in the Miami Middletown's athletic office or by calling (513) 727-3317.