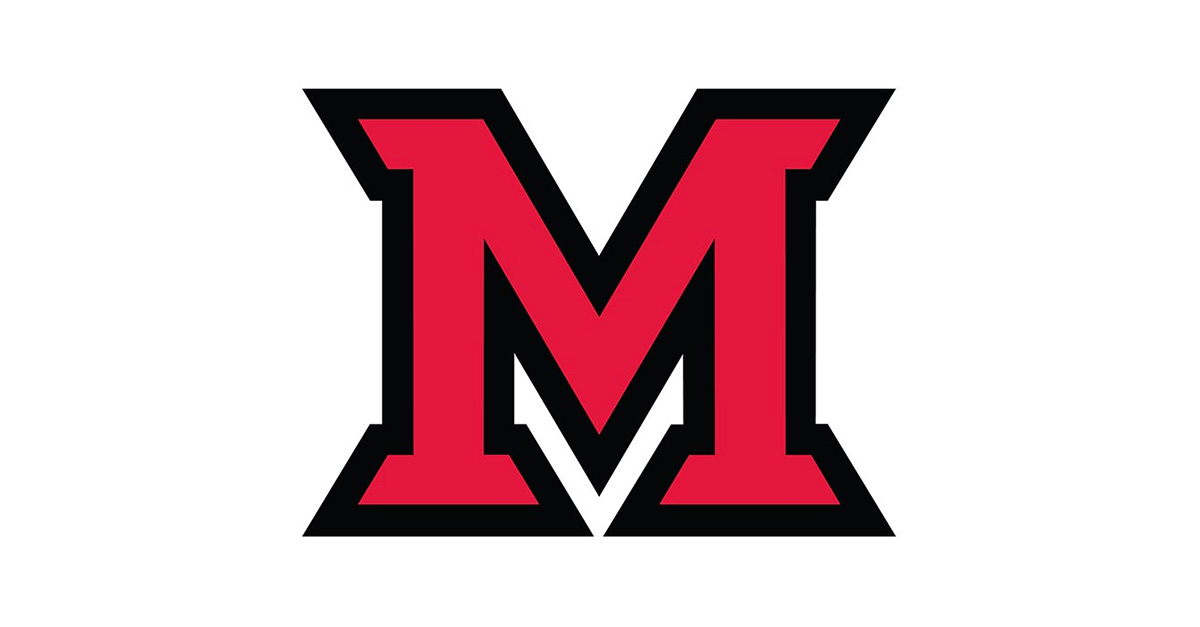 Feb 17, 2016
Miami community invited to student-led forum: "Campus Climate and Minority Retention"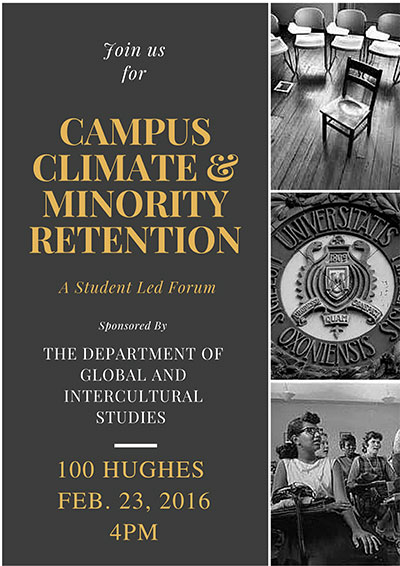 by Kerry McFadden, university news and communications intern
The Miami community is invited to the student-led forum "Campus Climate and Minority Retention" at 4 p.m. Tuesday, Feb. 23, in 100 Hughes Hall.

The forum will focus on the discussion of campus climate and how it affects the experiences of minorities at Miami, as well as minority retention rates.

Chantel Gates, a junior psychology and sociology double major, is organizing the event to bring overall awareness to "what the campus climate feels like to many minorities here."

Gates said she wants the discussion to focus on Miami's 2020 goals, which include creating an inclusive and diverse environment at Miami; "and also make it clear that we love Miami too, and we just want to make it better for everyone."

The forum is sponsored by the department of global and intercultural studies.