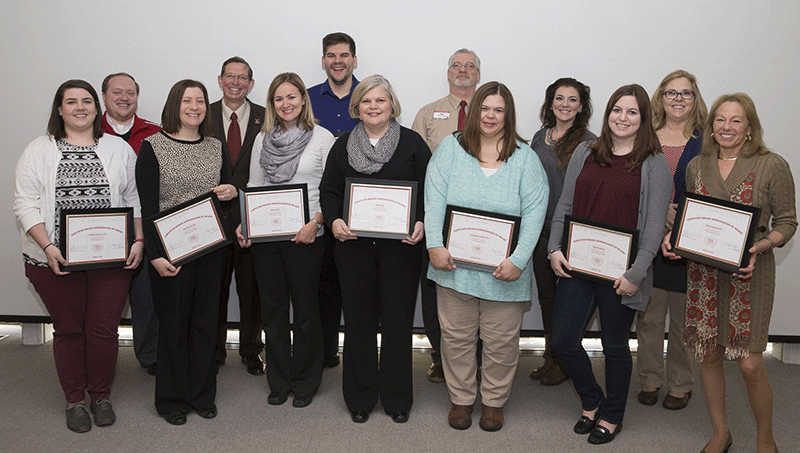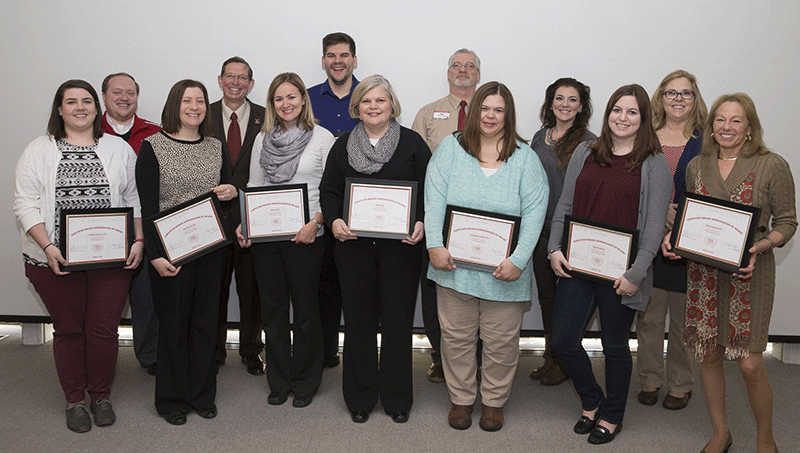 President David Hodge congratulated Miami's first certified brand ambassadors.
Photo: Jeff Sabo
Mar 10, 2016
First graduating class of BAM! ambassadors certified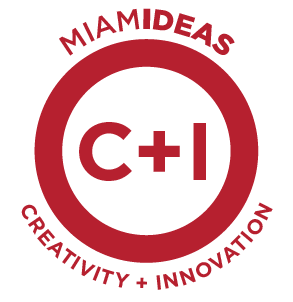 The first graduating class of university communications and marketing's Brand Ambassadors of Miami received their certificates of completion after finishing the five required tracks.
The newly certified brand ambassadors learned new techniques in the following areas: digital media, design, brand, writing and Web development. The courses are geared to helping employees on campus develop skills and knowledge to help promote and advance Miami.
Miami's brand ambassadors:
Mark Andrea - HDRBS, marketing
Coni Biggs - College of Creative Arts
Missy Davish - HDRBS – marketing
Danielle Hinckley - enrollment management and student success
Heather Johnston - office for the advancement of research and scholarship
Melissa Meyer – enrollment management and student success
Jen O'Brien - off-campus outreach and communication
Dawna Peterson - Global Initiatives
Addie Rosenthal – Farmer School of Business
Ronda Strunk - Goggin Ice Center
Jim Wachenheim – recreational sports center
Gabby Walsh – recreational sports center
Ben Wright – office of community engagement and service
BAM! instructors included the following Miami employees:
Kelly Bennett, Halie Best, Donna Boen, Tracy Chappelow, Laura Driscoll, Carole Johnson, Kristin Kieffer, Karen O'Hara, Susan Meikle, Jeri Moore, Todd Pashak, De'Niel Phipps, Jessica Rea, Belinda Rutherford, Jon Simon, and Jason Walters.
Become a certified brand ambassador
New sessions will be scheduled for later this spring. Watch for an announcement about the new courses in Miami Matters and learn more on the BAM! website.