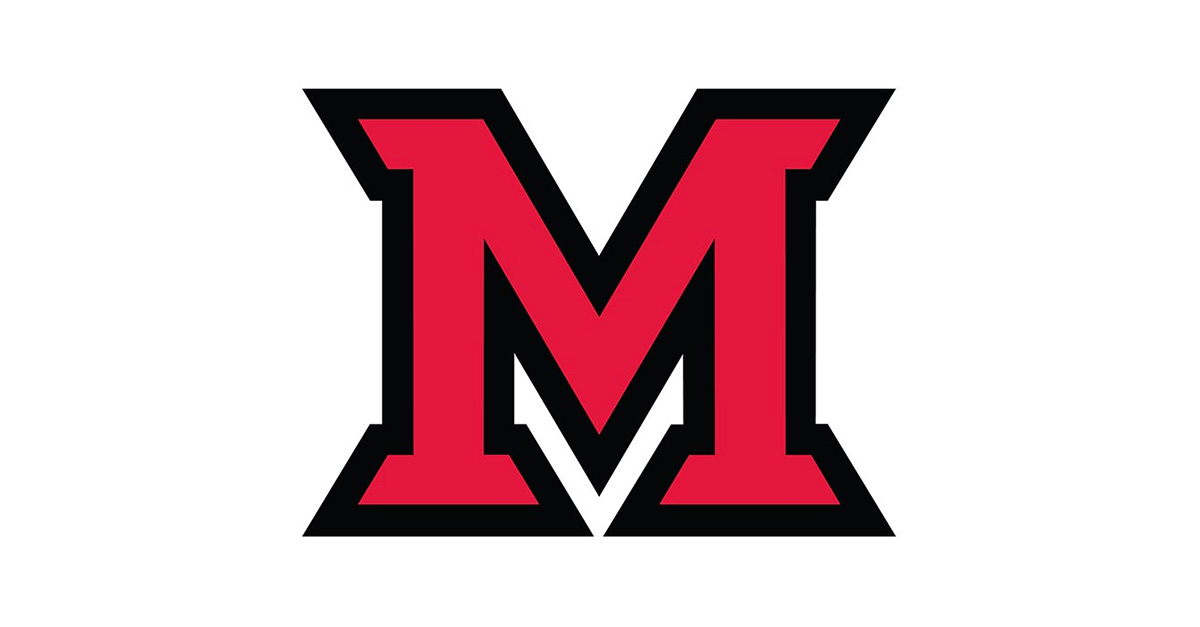 Apr 15, 2016
Engineering outreach program is music to the ears of teens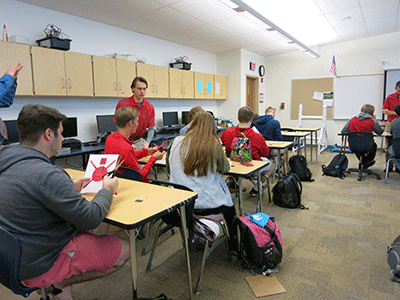 New outreach program aims to spark excitement about engineering. (Photo by Mark Scott)
by Carole Johnson, university news and communications and Clark Kelly, College of Engineering and Computing
Talawanda High School students combined music and engineering after they built their own speaker drivers with the help of Miami University students.
A group of students in grades 9-12 met on a recent Monday afternoon with three undergraduates and a graduate student as part of a new STEM outreach program. The program is through Miami's electrical and computer engineering department.
Together they created paper speaker drivers that play music from a smartphone or MP3 player. The success of the project was instant. The speakers, all of them, worked.
The lesson, geared toward different grade levels and abilities, included a kit with wires, straw, magnets and a paper template to build an electromagnetic speaker. Students learned how to generate and move sound.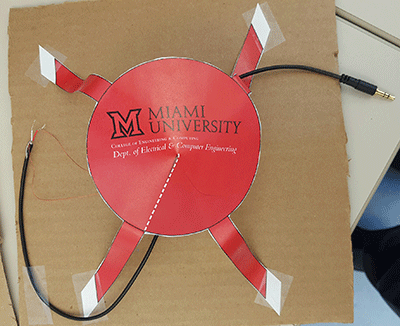 Students created working speakers to use with smartphones and MP3 players. (Photo by Matt Boubin)
"All of them came away excited about what they had done," said Brad Miller, who teaches physical science and engineering design at Talawanda. "In fact, the next day, some students took their speakers to their science classes to show other teachers."
This lesson was the first of what will be several outreach activities led by Mark Scott and Yamuna Rajasekhar, both assistant professors of electrical and computer engineering. Matt Boubin, a senior majoring in electrical and computer engineering, also is part of the team that developed the program. Their inspiration came from a similar outreach program at Ohio State University that was created and is directed by Betty Lise Anderson. Students participating in the first lesson included Tyler Maschino, graduate student, and Austin Jenkins and Mitchell Everett, both sophomores.
Their goal is to get these students, who have already expressed interest in engineering, excited about electrical and computer engineering applications. The team has many more ideas for outreach programs, including a DC Motor Lab that will be available in the months to come.
"Once you present engineering concepts in terms that most people can understand, it becomes fun, exciting and empowering to realize what you can do with electricity and circuits," Scott said.