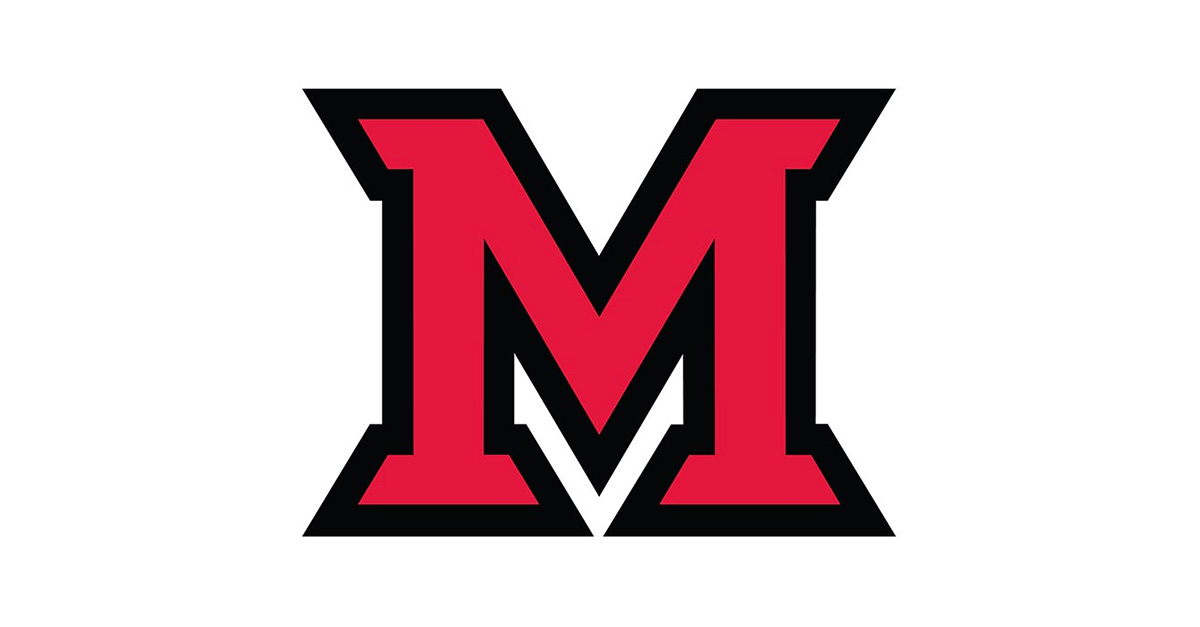 Apr 14, 2016
Support Miami innovation through HawksNest crowdfunding platform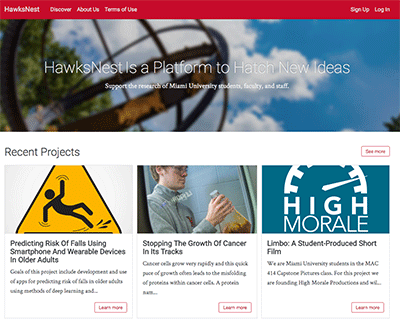 by Heather Johnston, office for the advancement of research and scholarship 
With Miami University's new crowdfunding platform, HawksNest, you can help creativity, innovation and inquiry take off.
In just three steps you can directly support research, art and innovative projects led by students, faculty and staff.
HawksNest donors currently have the opportunity to support the following projects:
"Identifying the Link Between Depression and Eating Disorders in Girls," which seeks to test how teenage girls respond to social acceptance, money and other rewards and to gauge how those responses might relate to depression and eating disorders.
"Predicting Risk of Falls Using Smartphone and Wearable Devices in Older Adults," which seeks to develop an app that is more accurate and less costly than existing fall-prediction interventions, which rely on humans and clinical settings.
"Stopping the Growth of Cancer in Its Tracks," which seeks to help develop a new class of anti-cancer drugs that turns cancer cells' rapid growth from a strength to a vulnerability that ultimately causes them to self-destruct.
"Limbo: A Student-Produced Short Film," which seeks to produce a darkly comedic film about a prototypical "average Joe," who finds himself in purgatory following a fatal encounter with an ice cube.
1. Log in with your Miami account.
2. Select a project.
3. Make a tax-deductible pledge.
After that, you can log in to HawksNest to view a record of your donations and get progress updates from managers of the projects you've supported.
And don't forget to check out what's new while you're there. Projects spend 45 days or less in HawksNest, so there's always something fresh hatching.