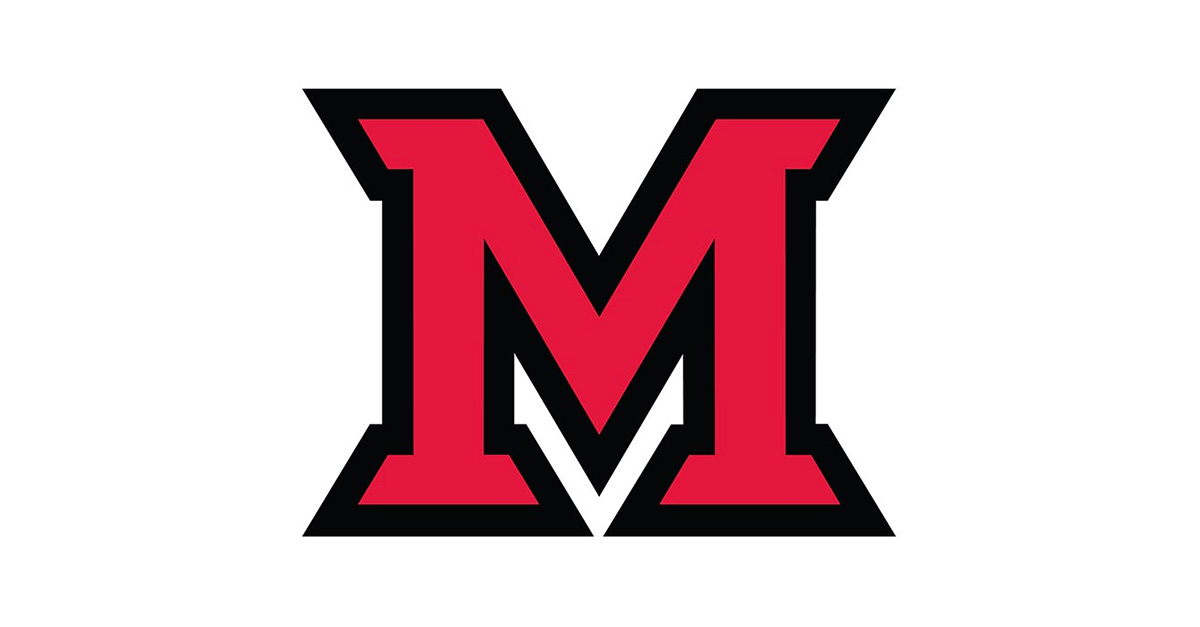 Apr 29, 2016
Three Miami students win Miami University Libraries inaugural award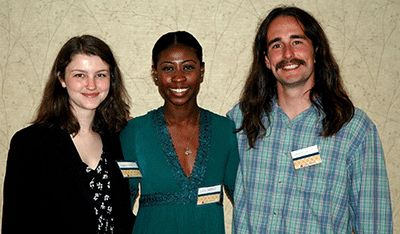 Winners of the first undergraduate research award from Miami University Libraries.
by Jennifer Waller, University Libraries
Three Miami students won the Miami University Libraries' Award for Undergraduate Research Excellence (LAURE), an award given to Miami University undergraduates who demonstrate excellence in library research conducted in support of a student project. 
This year's LAURE winners are:
Mahaley Evans, a senior history major, who received first place. Evans submitted a project examining the discourse surrounding women in East Germany and Eastern Europe and analyzing communism's effect on their Cold War and post-war lives. She completed the project for History 480, taught by Matthew Gordon, and her project sponsor was Erik Jensen. Jensen remarked on how "engaged and dedicated Mahaley Evans is as a scholar," including how mature and sophisticated she is in her thinking, and how "doggedly" she has utilized the resources of the Miami libraries to answer her research questions.
Marlyka (Lyka) Williams, a junior architecture major, who received honorable mention. Williams presented a project titled "Dare to be a Wildflower: Looking to the Natural World for Answers Through an In Depth Study of Heliostat Technology," based on her research in Architecture 406, taught by Mary Ben Bonham. Bonham lauded Williams as a "top undergraduate who truly immersed herself in the research process and emerged with outstanding outcomes. (Her) research distinguishes itself from other excellent efforts in the way it has bridged across different courses."
Garrett Gust, a senior individualized studies major, who received honorable mention. Gust submitted his project "Tapped: An Insider Look at the Craft Beer Movement," conducted in part for WST 421 taught by Hays Cummins, professor, Western program and geography. Gust's project sponsor wrote "Garrett Gust is a truly excellent student — his mind is on fire, and he is easily working at an advanced graduate student level right now."
The students were honored at the Miami University Libraries Student Recognition Dinner on Sunday, April 24. In addition to this recognition, Evans received $1000 and Williams and Gust each received $100.
"This is the first year for the LAURE, and the judging panel was delighted with the quantity and, more importantly, the quality of the submissions," said Jerome Conley, dean and university librarian. "We knew our undergraduate students were doing outstanding work using our libraries' vast resources, and we are proud to honor and showcase them."
Award-winning projects will be submitted to Miami's Scholarly Commons in a special collection designed to showcase exceptional undergraduate work. A second award cycle, designed for students who are currently completing first-year research, will take place in the fall. For more information about LAURE, please visit the website.