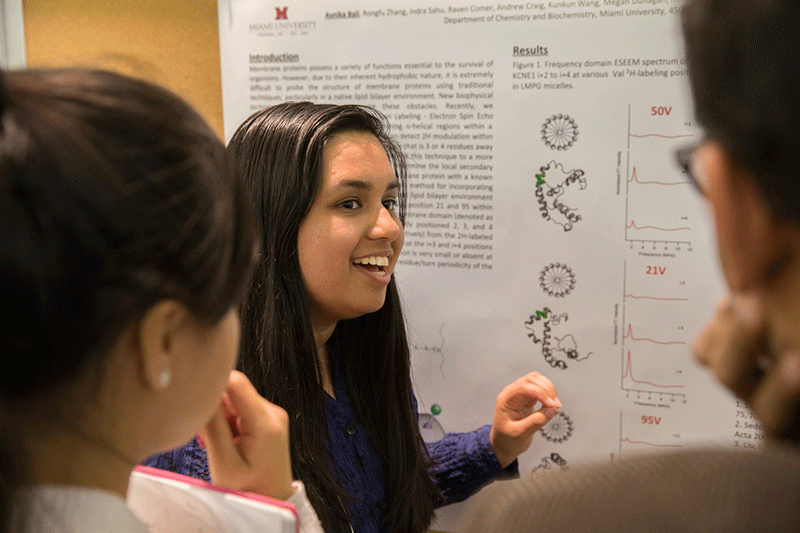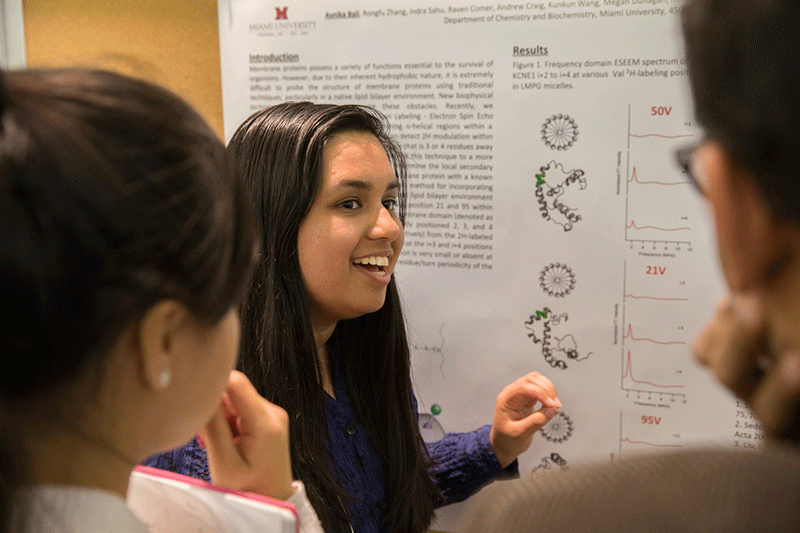 The annual Undergraduate Research Forum showcases student research.
Photo: Scott Kissell
Apr 22, 2016
Miami's Undergraduate Research Forum celebrates scholarship
Miami University will present the 22nd Undergraduate Research Forum Wednesday, April 27.
More than 500 students are participating in one of three interactive poster sessions, where attendees can talk with students about their research findings and learn about the importance of undergraduate research to student education and society.
"This represents the pinnacle event of Miami's undergraduate research programming and a celebration of all the hard work put in by these students and their faculty mentors," says Joe Johnson, director of undergraduate research. Poster sessions will be 10-11:30 a.m. and 1:30-4:15 p.m. in the Shriver Center Dolibois Room, and 36 students will participate in spoken sessions hosted in Kreger Hall.
The event is open to the public, and registration will be 9 a.m.–4 p.m. in the Shriver Center lobby.
Faculty, staff and students are encouraged to attend and support their colleagues and peers. Here is a complete list of the day's events.