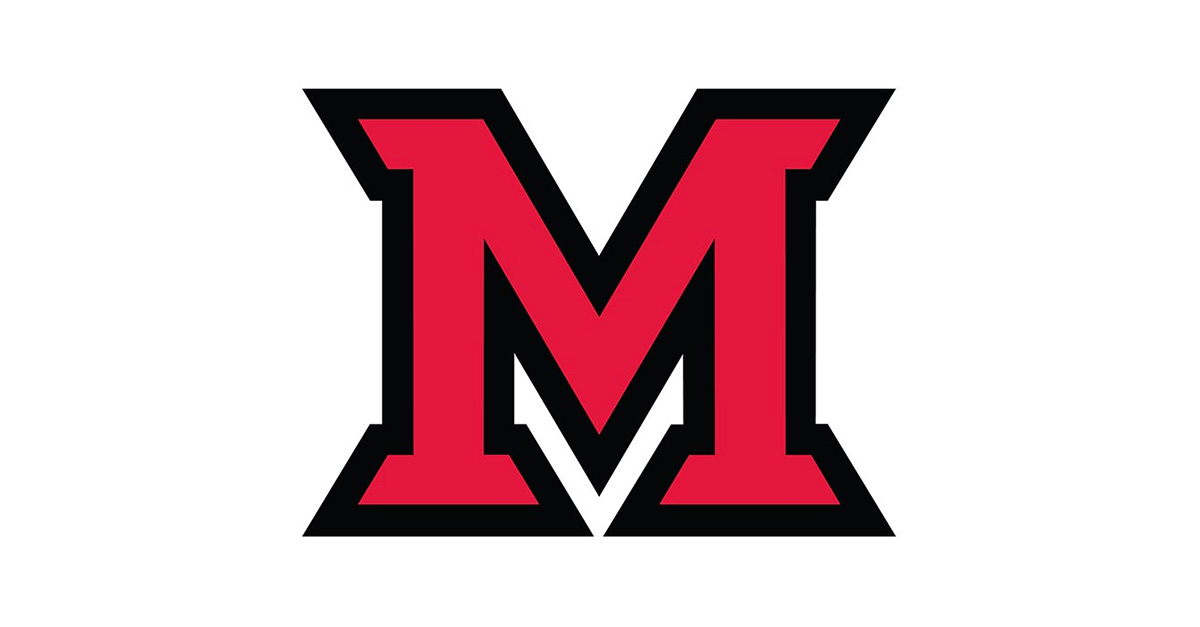 May 05, 2016
Grant brings India to Miami to study cultural-centered mental health approaches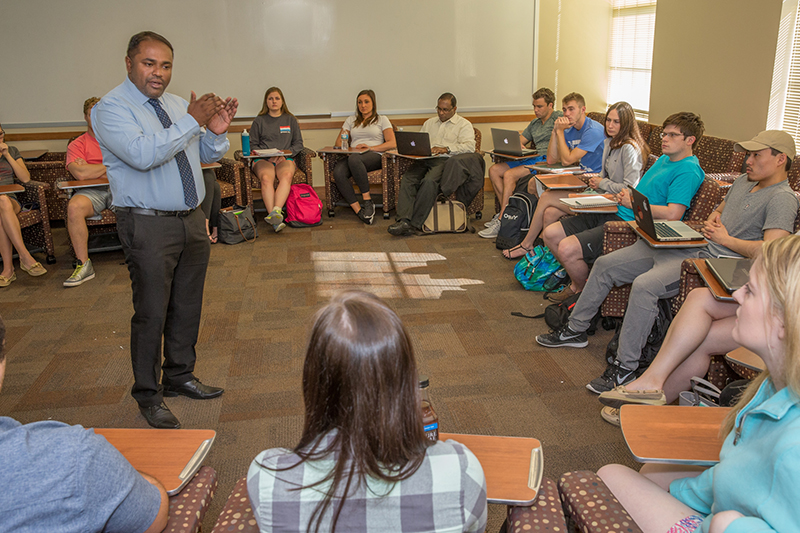 Baiju Gopal, associate professor of psychology at Christ University in Karnataka, India, speaks with students in Deborah Wiese's class.
by Carole Johnson, news and communications
The role of the Shaman in treating patients suffering from mental health is just one of the topics that intrigued psychology students over the past two weeks as faculty from Christ University in Karnataka, India, visited Miami.
Miami is one of only four institutions in the United States to receive a three-year $190,000 grant from the Indo-U.S. 21st Century Knowledge Initiative distributed by the U.S. Department of State. Miami shares the grant with the department of psychology at Christ University.
The purpose of this visit was to begin the peer mentoring phase, according to Vaishali Raval, associate professor of psychology who is leading this international team to develop teaching curricula with a global perspective. (Read more online.)
Groups were formed based on common interests related to mindfulness, multiculturalism, school-based mental health, statistics and quantitative methods.
Faculty members from Christ visiting were: Baiju Gopal, project director for India, Father Viju Devassy, Padma Kumari and Justine James.
"The visit was highly productive," Raval said. "Some peer groups opted to work on collaborative research, while others are planning curricular activities that include students from Christ interacting with faculty and students at Miami via video conferencing."
The visiting faculty interacted with students in undergraduate and graduate courses in psychology and delivered guest lectures on topics such as indigenous healing practices, mindfulness based rational emotive counseling, and gratitude in a cultural context. 
Students and faculty agree that the visit was rewarding.
"One of the most rewarding aspects of a major in psychology is a constant exposure to new ideas just within the field," Courtney Johnson, senior psychology major, said. "The visiting faculty from Christ was just another example of these new ideas. They listened to us and responded with their own perspectives, and our discussion was greatly expanded because of this." 
Nikolai Levinsohn, senior psychology major and premedical studies co-major, did not know that there are 19 different languages in India and was surprised to learn the wealth gap between the rich and the poor is bigger in India than in the United States.
"It was an enriching experience to learn about India's culture and practices within the shared discipline of psychology," Levinsohn said.

Amanda Diekman's capstone students, who are focusing on the "psychology of the good life," discussed this topic across cultures.
"The Christ faculty provided specific examples within Indian culture, architecture and urban life that exemplified and expanded some points made in class, but offered us a different way to think about our typical practices in the U.S.," Diekman, professor of psychology, said.
During this first year, Raval said the two groups continue assessing the needs of graduate students and faculty in mental health training programs and practitioners on the ground through focus groups and national surveys in both countries.
Once data are collected and analyzed, the information will be used to develop a training model in culturally competent mental health training and for revising curricula.
The three-year project components include:
Assess training needs of students, faculty and community practitioners.
Assess needs of patients experiencing mental health difficulties and of their families for culturally sensitive care.
Develop a training model for postgraduate curriculum at both institutions.
Promote development opportunities for junior and senior faculty at both universities through exchange visits, workshops and peer-mentoring groups.
Promote professional development for current mental health practitioners "on the ground" through on-site and online certificate programs.
Develop a resource center that provides e-content and consultation to other postgraduate training programs.