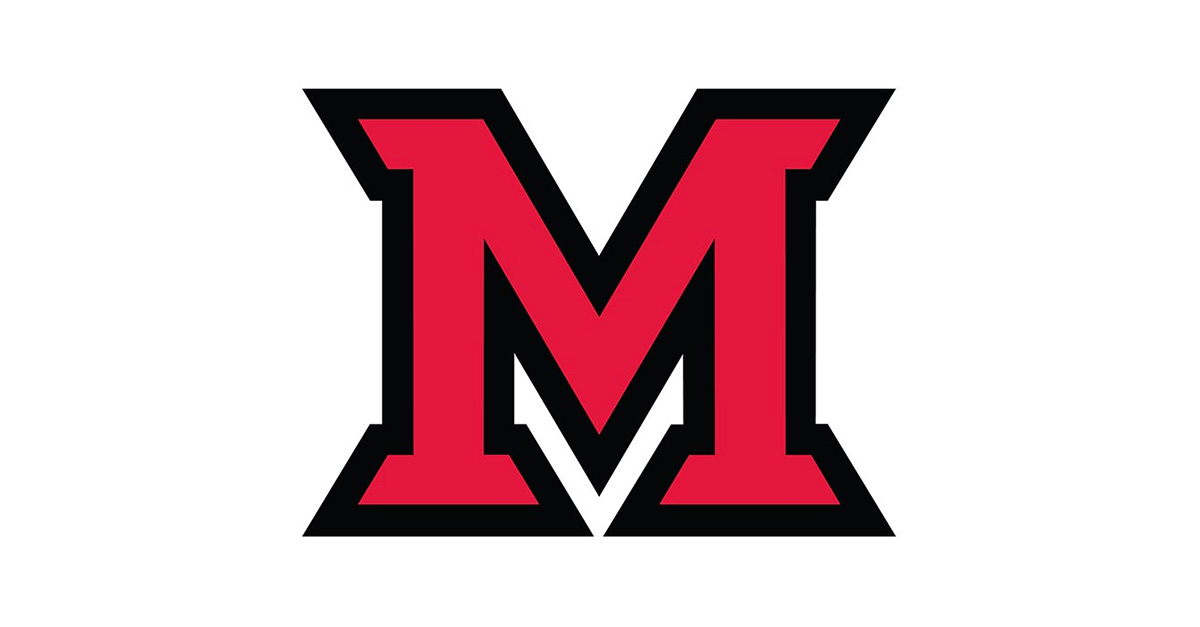 May 19, 2016
C+I = investing in Miami's creativity and innovation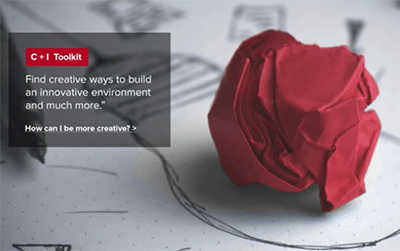 A creativity and innovation toolkit is in the works as part of a project begun during the Year of Creativity and Innovation.
by Carole Johnson, university news and communications
Miami's Year of Creativity and Innovation culminated with Sir Ken Robinson's commencement speech. Robinson urged investing in creativity, and C+I is doing just that.
Co-chairs Peg Faimon and Glenn Platt explain that this year was to lay the foundation for future initiatives, and several projects are in the works for next year and beyond.
"This year opened the door to unique and interesting work," said Platt. "The goal now is to keep that door open and think of creativity and innovation as a permanent part of our culture."
Looking forward, the Miami community can expect exciting opportunities to continue exploring creativity and innovation led by the Miamideas committee.
Improvisation skills are now part of training for student leaders, faculty and staff. This past year, teams from student affairs and student orientation worked with Second City on improv. These trainings will help enhance new student programs such as Welcome Week. In addition, a campus guide mobile app is now part of new student, staff and faculty orientation programs.
The Miamideas Fellows committee is narrowing its selections of candidates who will be C+I Fellows during the 2016-2017 academic year. They will interact with the campus to encourage creative approaches.
The Miamideas website consistently is updated with news and events that showcase Miamians working and developing creatively.
Three prototypes of MasterMind creativity cohorts launched this past year in the Farmer School of Business, College of Education, Health and Society and advancement. The MasterMind groups of 3-4 people met on a regular basis to solve problems and bounce ideas off each other to be more creative in their jobs. A guidebook was developed as part of the prototypes.
The learning community developed the beginnings of a Creativity + Innovation Toolkit. Using this toolkit, faculty, staff and students can find resources from many innovators to use in the classroom or the workplace. The toolkit will include resources for every skill level. Creativity and innovation ideas will be just a click away. The team continues to develop the toolkit.
At the end of May, Miamideas will publish an annual report highlighting the activities, events and successes from this past academic year. Highlights of the report include special projects, such as Listen4Insight that features audio podcasts of faculty and staff, and the Idea Summit, which included 60 events for the month of April.
Faimon said she was struck by the sheer volume of people who participated in the committees and in the events.
"There was a lot of enthusiasm by many people who went above and beyond their busy schedules to participate. It just points to the importance of focusing on creativity and innovation. People want their jobs to be fun, engaging and meaningful."