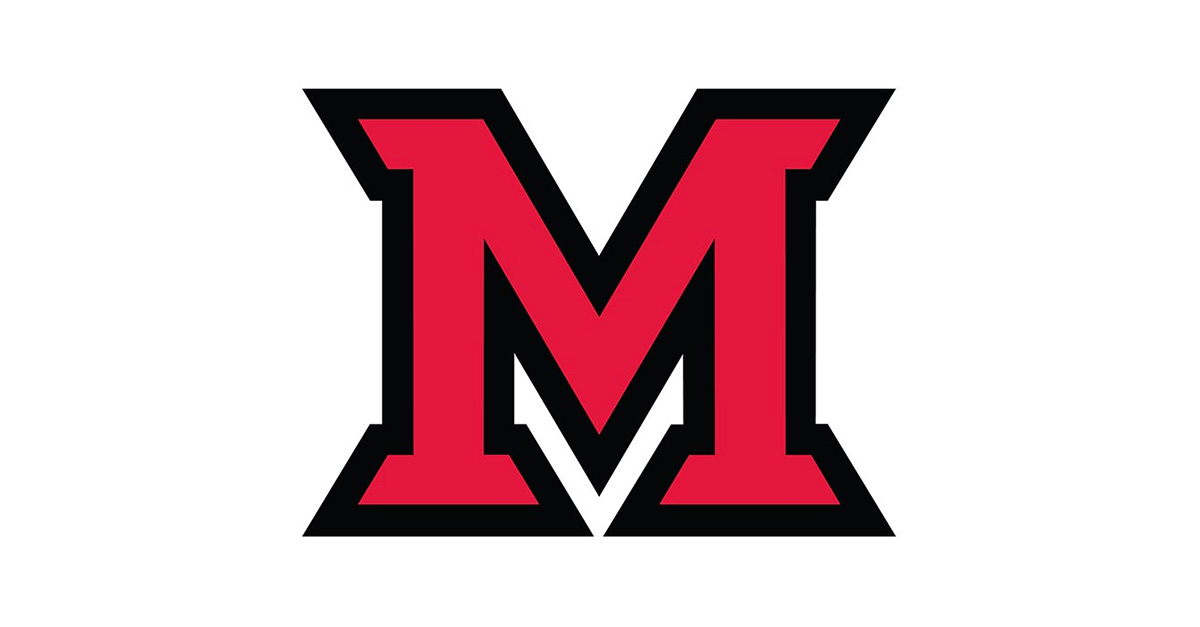 Jun 02, 2016
President and Valerie Hodge join Miami alumni chapter in National Memorial Day Parade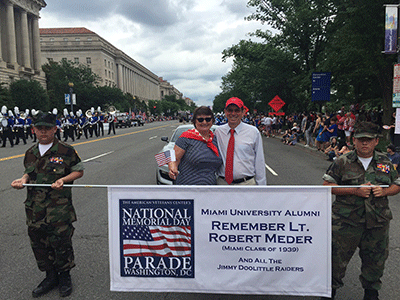 For the last four years, Miami's local alumni chapter participated in the Washington, D.C. Memorial Day Parade. President David Hodge and Valerie Hodge joined alumni this year.
by Kristal Humphrey, university news and communications
Miami University President David Hodge and University Ambassador Valerie Hodge joined Miami's Washington, D.C., alumni chapter in the 2016 National Memorial Day Parade Monday, May 30.
The parade, in its 12th year, is hosted by the American Veterans Center. Jim Roberts (Miami '68), president of the center, has invited Miami's local chapter to participate the past four years and this year also invited the Hodges. The parade is a moving timeline of American military history, honoring those who have served and sacrificed from the American Revolution to the present day. Miami's alumni chapter honors Lt. Robert Medler (Miami '39), a WWII Jimmy Doolittle Raider who died in a prison camp.
On Sunday, May 29, the Hodges were recognized at the National Choral Concert at The Kennedy Center and participated in the VIP parade dinner. On Monday, they were included in the VIP pre-parade lunch.