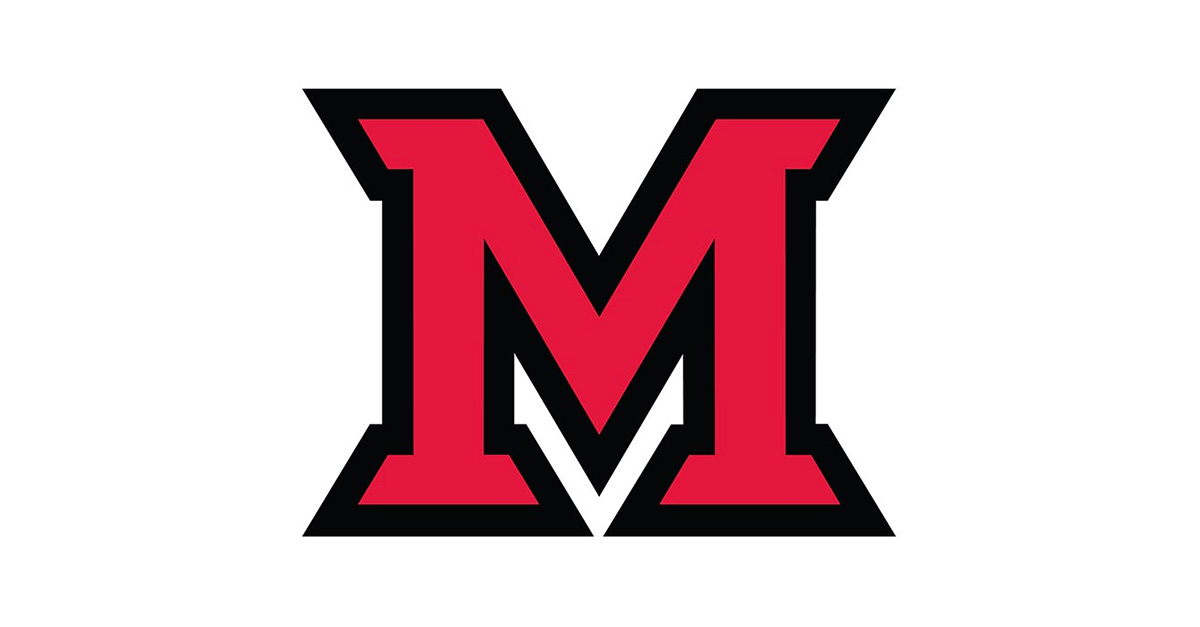 Jun 16, 2016
Great Ohio Bicycle Adventure participants pedal into Oxford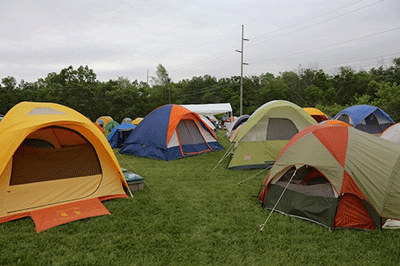 GOBAville, the nickname given to the tent city, from last year's weeklong bike-camping tour (photos provided by GOBA).
By Margo Kissell, university news and communications
Up to 2,000 bicyclists expected to participate in the 28th Annual Great Ohio Bicycle Adventure (GOBA) will spend two nights in Oxford next week.
Most will camp out on the Miami University campus.
GOBA is a weeklong bicycle-camping tour that runs from June 18-25. Each year, the route features a different part of Ohio. This year's route starts and finishes in Hamilton, with other stops in southwest Ohio communities of Eaton, Brookville and Miamisburg.
The cyclists, estimated at 1,600-2,000, will pedal 50 miles from Eaton to Oxford on Monday, with most arriving after noon.
They will camp outside Millett Hall, although optional residence hall lodging is available. As of Tuesday, 50 people were signed up to stay at Ogden Hall on High Street, said Jessica Greene, executive director of the Oxford Visitors Bureau.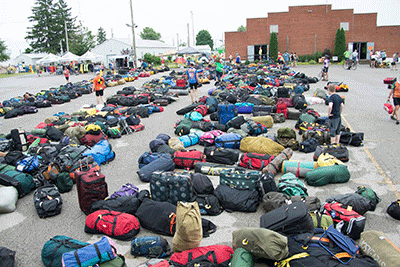 Luggage, brought in by semis, piles up waiting for the cyclists.
Numerous volunteers, including youth groups moving the bicyclists' luggage transported on two semitrailers, will be doing their part to make the stay enjoyable before they're back on the road by 9 a.m. Wednesday.
"It's a real community effort," Greene said. "It's been a good partnership working with Miami."
The last time GOBA bicyclists came through Oxford was in 1998, when the riders camped at the former Talawanda High School property on Chestnut Street, where Chestnut Fields is now.
Shuttle buses will take this year's bicyclists from Millett to uptown, where several businesses are running special offers for GOBA participants and various entertainment will be held. Among the entertainers: Jaime Morales-Matos, Miami associate professor of music, will perform with his Latin salsa band, Son Del Caribe, at 7 p.m. Monday at the Uptown Pavilion.
The public is welcome and encouraged to attend the events, Greene said.