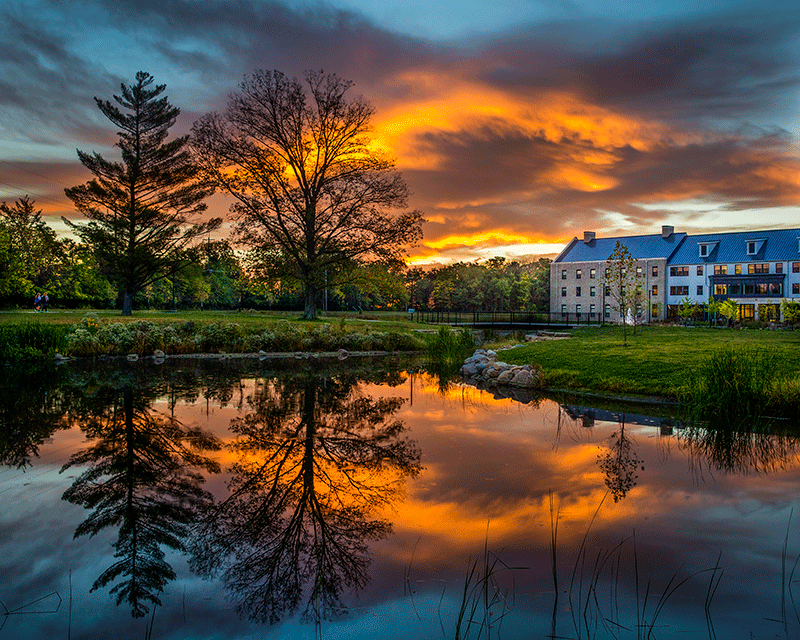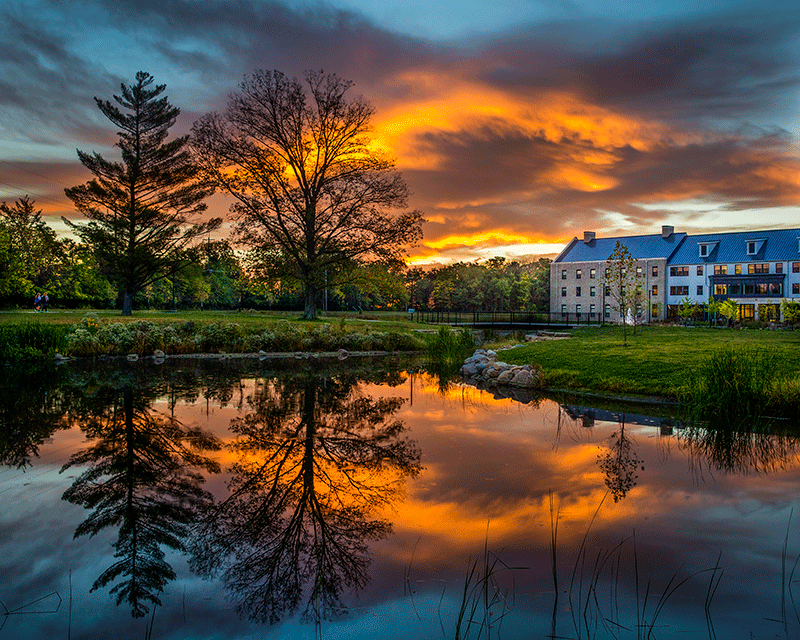 Award-winning photo.
Photo: Scott Kissell
Jun 30, 2016
Miami staffers win awards at national photo symposium
Scott Kissell, Miami University senior photographer, won second place for campus environment photography in the University Photographers' Association of America (UPAA) 2016 annual print competition. The photo captures the pond reflection of a sunrise near the residence halls on Western campus.
A two-sided "This. Is. College" poster, featuring multiple photos and designed by Miami's university communications and marketing staff, won an honorable mention in the publication category.
The awards were presented to the UCM photography staff of Kissell and Jeff Sabo, director of photography, on June 17 at the annual UPAA symposium held at Austin Peay State University in Clarksville, Tennessee.
During the symposium, Sabo and Kissell participated in the Military-Help Portrait for military families from nearby Fort Campbell as part of a UPAA community service project.
UPAA is an international organization of colleges and universities dedicated to the application and practice of photography as it relates to higher education.