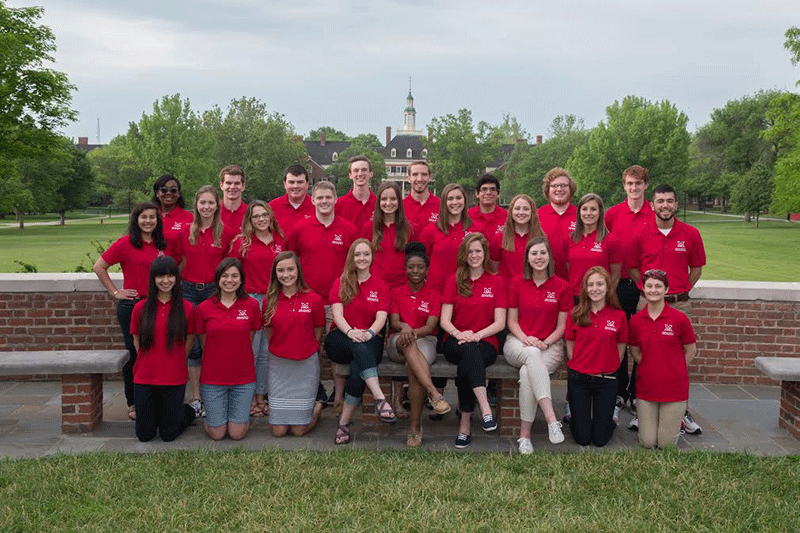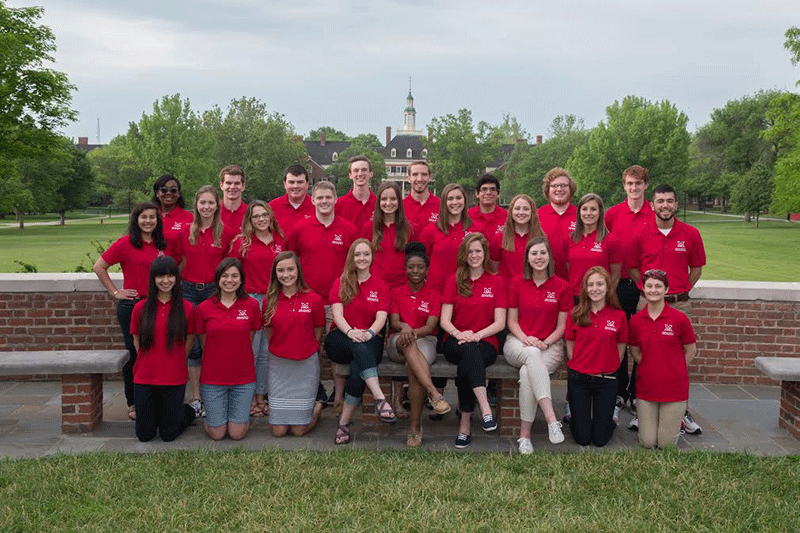 Miami's SOULs teach the 4 C's: confident, comfortable, connected, curious
Photo: Scott Kissell
Jun 16, 2016
SOULs connect students with heart of the campus
One student knew that as a SOUL, she could make an impact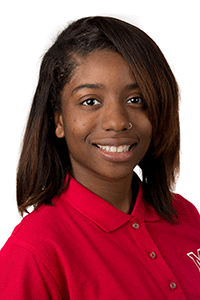 DeAngela Weakley
by Ritter Hoy, university news and communications
DeAngela Weakley has a lot of energy. She's one of Miami University's Student Orientation Undergraduate Leaders — or a SOUL as they're known on campus.
She and the other SOULs have been working since the Monday after commencement, and it's their job to help put about 3,500 new students (and their families) at ease.
The 24 SOULs, who are a summer staple in their red shirts, are welcoming the students and 5,500 family members this month, performing skits and leading group discussions. Conversations range from how to live with a roommate to individual identity to Miami traditions.
SOULs are important members of Miami's orientation program, said Elizabeth "Buffy" Stoll Turton, director of orientation and transition programs.
"Many SOULs apply for the position to gain leadership experience, which they certainly gain. But the experience goes even deeper than developing skills; they also grow personally by building strong ties with a diverse team of peers and mentors and through authentic connections with first-year students. We hear from SOUL alumni year after year about the lasting impact of this experience on their lives during and after Miami."
And Weakley is no exception. A first-generation college student from Cincinnati, Weakley said she had some reservations about enrolling at Miami, especially after reading racist language in an online forum frequented by other incoming students.
"It upset me, but I knew I could help," said the sophomore architecture major.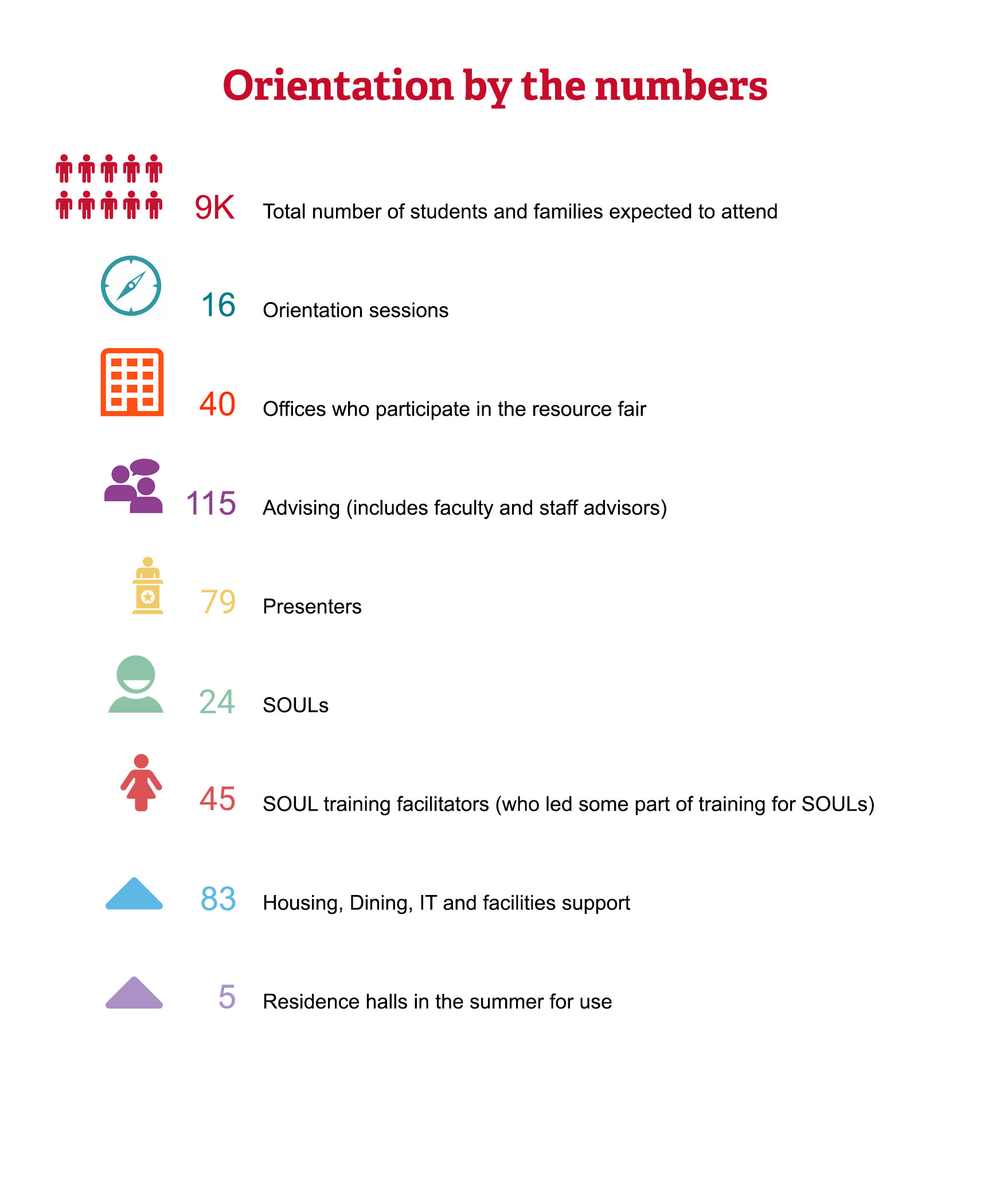 She knew she made the right decision last summer after her orientation small group had a meaningful discussion about the language on Facebook.
"My SOUL had my back," said Weakley. "He told everyone in the group there was no room for racism on campus, and Miami is a family that accepts everyone. I thought 'if this is what Miami is about then, yes - I want to be here.'"
Weakley flourished during her first year at Miami. She joined a social sorority, was awarded a scholarship from the architecture department and was chosen to be a resident assistant in the fall.
SOULS are paid a stipend for their efforts during summer orientation. They are also provided with housing and meal plans while they're on campus, but they say their experience is priceless.
"After my experience during orientation, I knew I could have the same impact on someone else as my SOUL had on me," said Weakley.
Having a positive impact is key to the program, which is centered around the "four C's." "We want to help students become more confident, comfortable, connected and curious," explained Stoll Turton.
Weakley's SOUL, Greg Feinberg, said he also decided to apply for a position because of the SOUL from his summer orientation.
"My orientation leader was awesome," said Feinberg, a junior accountancy major. "We stayed connected during my first year, and she encouraged me to apply."
SOULs are part of a university team who plan and achieve a successful orientation program. From the staff members who set up the rooms, to the servers in the dining halls where students and families eat, to the faculty and staff advisers scheduling classes, it's no small feat.
Weakley is enjoying her summer as a SOUL and knows she's having a positive impact on the class of 2020.