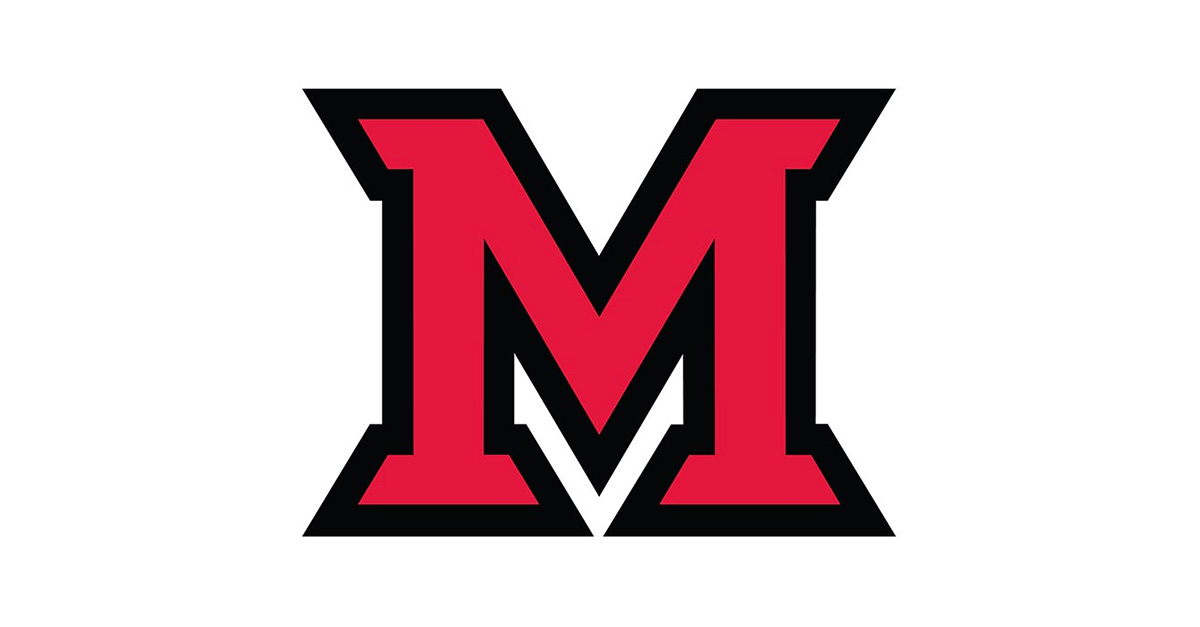 Jul 18, 2016
Students more aware of sexual assault prevention; Miami part of statewide survey
Miami University students say they have participated in sexual assault prevention training and in training on procedures for reporting sexual assault at rates well above the average college student in Ohio, 42 percent and 30 percent higher, respectively.
In a spring survey of Miami University students – which included 15 benchmark questions asked of students across the state – 25.45 percent of Miami students who responded to the survey said they had observed behavior that was, or could lead to, sexual assault. The state average for that question was 18.77 percent.
The Ohio Department of Higher Education (ODHE) asked all of Ohio's public colleges and universities – two-year and four-year – and many private colleges, to survey their students as part of an effort to prevent and better respond to sexual violence. Responding schools included 14 public university main campuses, 23 community/state/technical colleges, and 35 private institutions. This is the second year that Miami conducted a climate survey of this kind.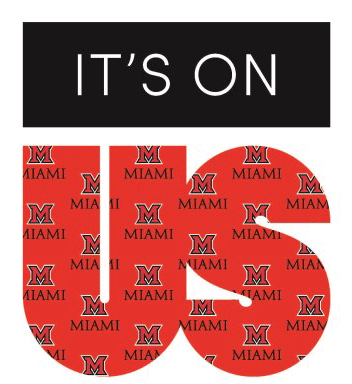 Overall, 23,240 students from 71 colleges and universities participated in this year's survey. Across Miami's campuses (Oxford, Hamilton, and Middletown) 2,621 students participated.
Miami students were more likely to report knowing a female or male student who had been sexually assaulted on or off campus than the average Ohio college student.
"As the White House said in launching the "It's on Us" campaign, the first step in solving a problem is to identify it," said Mike Curme, dean of students at Miami. "Students now know that the majority of sexual or interpersonal violence cases happen between people who know each other. They are paying attention. And we believe that with increased education via many avenues, we are positively changing campus culture."
Resources dedicated to prevention training
Becca Getson, Miami's sexual assault response coordinator, said, "Our most significant gains have come from our ongoing awareness and prevention programs and bystander intervention training. Miami has invested extensive resources in both "It's On Us" and "Step Up!" bystander intervention training, so more students are able to identify sexual and interpersonal violence and to feel empowered to pre-empt it."
"Step Up" bystander intervention training includes specifics of how students can "direct, distract and delegate" to safely and effectively intervene in a possibly dangerous situation.
In survey questions about students' desires to learn more about sexual assault on campus and how active they are in projects to address sexual assault, Miami's responses mirrored the statewide rate. However, while Miami students said the university was "moderately likely" to take a sexual assault report seriously and to protect the safety of the person making the report, their responses fell slightly below the average statewide response.
"It is significant that students are recognizing precarious behavior and situations and are learning how to intervene. But, until sexual violence ends, we will continue to strengthen our outreach to prevent sexual and interpersonal violence," Curme added.
Miami is increasing "It's On Us" campaign efforts and has obtained a grant from ODHE for additional prevention efforts.
Other steps Miami has planned to increase sexual assault prevention and response include:
The hiring of an

outreach and education coordinator for sexual and interpersonal violence, who will

 work closely with Getson, who oversees sexual assault response.
Establishing on-campus office hours for Women Helping Women advocates to have a presence on Miami's campuses to assist students, staff and faculty.
Identifying trauma-informed confidential sexual assault counselors at the Student Counseling Service.
The Changing Campus Culture report on the ODHE website includes aggregate data and a list of participating colleges. The state is distributing $2 million to schools to implement support strategies including data analysis of campus climate survey data, jointly purchased training for campuses, a consultant to help campuses with comprehensive response protocols, and training on survivor-centered strategies.
"Support from the top, from Ohio's Department of Higher Education, has been important in increasing broad awareness and in enabling campuses to build on education and response efforts," said Getson. "We look forward to additional collaboration to create safer campuses and communities."