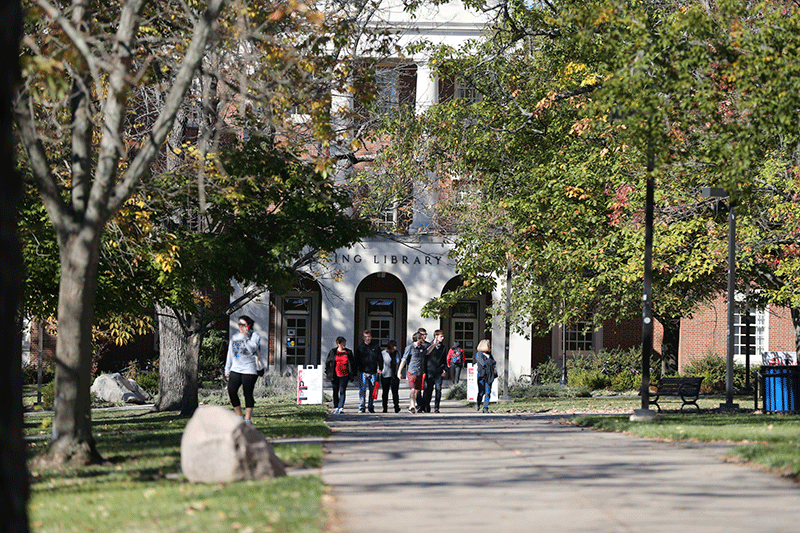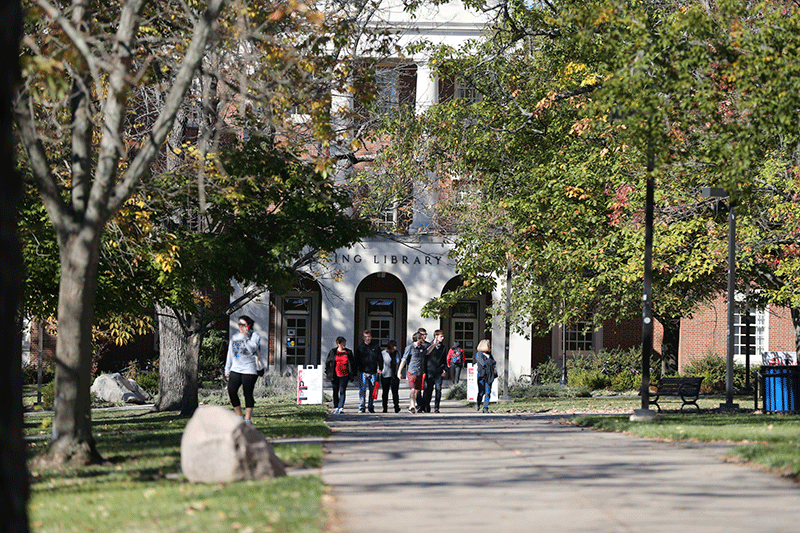 Step inside or go online to browse the resources and services at Miami University Libraries.
Aug 11, 2016
Miami Libraries' resources for faculty and staff too: Take a browse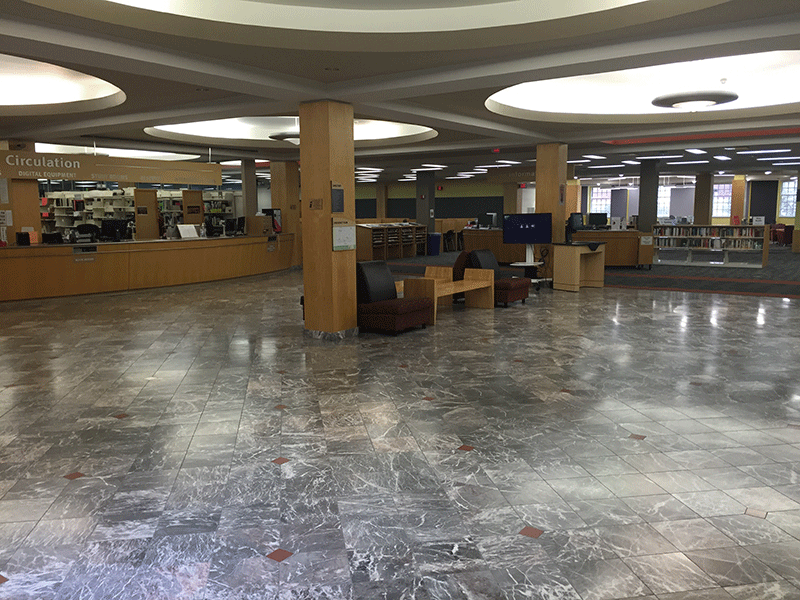 Resources available to students are also available for faculty and staff.
By Vince Frieden, Miami University Libraries
As the 2016-2017 academic year and the 50-year anniversary of King Library approaches, the Miami University Libraries remind the Miami community that many of the same libraries' resources and services available to students can also be enjoyed by faculty and staff.
BORROWING PRIVILEGES
Your Miami ID is also your library card. Check out books, movies and more. If we don't have it, we can request it through OhioLINK or Interlibrary Loan. Search our catalog online.
TECHNOLOGY
From laptops and iPads to cameras, tripods and more, you can borrow it at no charge from the Miami Libraries. Miami Libraries locations also include computer work stations, printing services and computer labs, some including the latest professional-grade software and even 3-D printing.
FREE ACCESS TO THE NEW YORK TIMES
Through a Miami Libraries partnership, faculty, staff and students can use their Miami email address to register for free digital access to The New York Times (must be on campus while registering).
LEISURE READING, MOVIES, COOKBOOKS AND MUSIC
King Library has a collection of leisure reading titles and popular movies. B.E.S.T. Library (Laws Hall) features an extensive collection of cookbooks. Amos Music Library (120 Center for Performing Arts) has CD recordings of popular, classical and jazz music. Wertz Art & Architecture Library (Alumni Hall) has a graphic novel collection.
ONLINE RESOURCES
It's all online at MiamiOH.edu/Libraries. Search our catalogs, access newspapers via LexisNexis, use Ancestry.com (on-campus only) and more.
DIGITAL MEDIA SUPPORT
King Library's Center for Information Management offers software and training to assist patrons with digitizing personal slides, photos, LPs, cassettes, VHS tapes and more. The Center for Digital Scholarship collaborates with faculty, staff and students to integrate digital media into teaching, learning and research — at all skill levels.
 FUN FOR THE KIDS
King Library's Instructional Materials Center, located on the lower level, features children's and youth books, games, puppets and movies.
HERITAGE COLLECTIONS
History is alive and well in the Walter Havighurst Special Collections and Miami University Archives, located on King Library's third floor and open 8 a.m. – 4 p.m., Monday-Friday. A number of these collections are also accessible online through the Miami Libraries Digital Collections.
The Miami Libraries have four Oxford campus locations—King Library; Amos Music Library in 120 Center for Performing Arts; B.E.S.T. Library (Business, Engineering, Science and Technology) in Laws Hall, and Wertz Art and Architecture Library in Alumni Hall.
Learn more by visiting MiamiOH.edu/Libraries, stopping by the information or circulation desk at any libraries location, or visit the Miami Libraries table during the Benefits & Wellness Fair, Oct. 5, in Millett Hall.