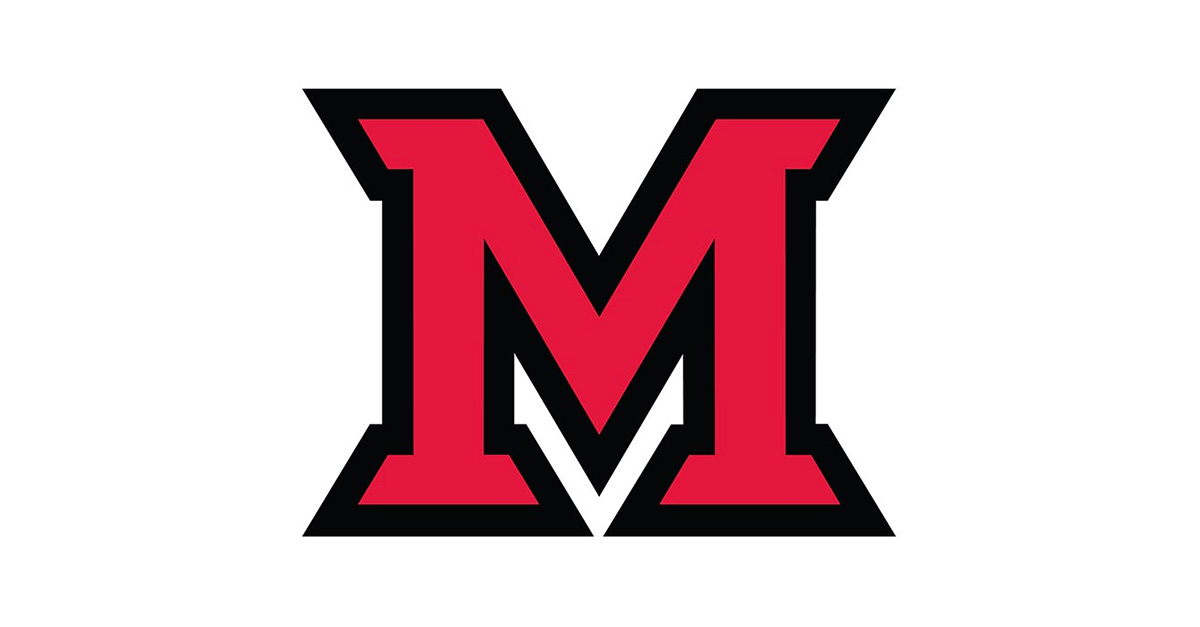 Aug 25, 2016
With more than 130 programs, Welcome Week focuses on fun and the 4 Cs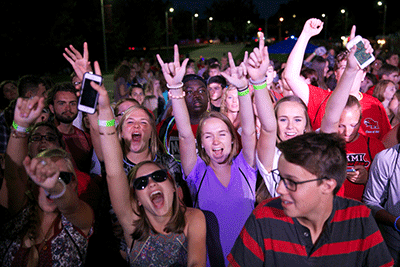 Students from the class of 2019 enjoyed 2015 Welcome Week activities.
Welcome Week for Miami's 3,800-plus, first-year students isn't just about fun. OK, that is a large part of it, but let's not forget about the four Cs for new students — becoming confident, comfortable, connected, and curious.
"We want students to meet new friends, connect with faculty and staff, explore with curiosity, find their comfort zones, as well as step out of their comfort zones," said Elizabeth "Buffy" Stoll Turton, director of the office of orientation and transition programs.
The goals for Welcome Week include:
Introducing students to university resources and support.
Connecting students with campus and local communities.
Fostering environments that promote students' sense of belonging.
Empowering students to take an active role in their learning and development.
Inspiring students to discover new ideas and experiences.
With more than 130 programs from more than 40 departments across campus, the combined attendance has topped 65,000 in each of the past several years.  This year, Stoll Turton is thrilled to see an increase in participation from academic departments.
"It really takes a whole campus to make Welcome Week work," she said.
Stoll Turton explains Welcome Week events are designed to introduce students to the campus environment. For example, the Summer Reading Program sessions give students their first classroom experience with homework. During the Love & Honor Celebration, a gameday atmosphere is replicated at Yager Stadium. Students also learn about Late Night Miami programs that are held Thursday, Friday and Saturday nights throughout the year. Mega Fair, one of the largest events, showcases the more than 300 clubs at Miami.
Other featured events include:
First Night Block Party
Convocation
College Academic Welcome
Summer Reading Workshops
Art Museum Party
It Is My Place (performance-based program addressing alcohol and other drugs, sexual assault, bias language, and bystander behavior)
Love & Honor Celebration
Welcome Fest
First-Years Take Over Oxford (uptown scavenger hunt with great prizes)
Stop Hunger Now (service project)
Armstrong Palooza
Residence Hall Community Welcomes
Several academic departments are hosting their own events. Miami Libraries are offering a variety of tours, programming and orientation sessions for students, faculty and staff. (See complete schedule online at Miami Libraries.)
Other events include the first ever first-generation student welcome, a Multicultural Affairs Open House, LGBTQ Pride Picnic, and welcome events for African American students, Latina/o students, and Asian/Asian American students.
Events go through Labor Day Weekend, including late night weekend events and bus trips to Cincinnati: Jungle Jim's, Kenwood, Newport on the Levee, Findlay Market, a Cincinnati Reds game, and a trip to see FC Cincinnati.
The complete schedule is on the website at MiamiOH/edu/welcomeweek. Students can also download a Welcome Week app to keep track of all the events.